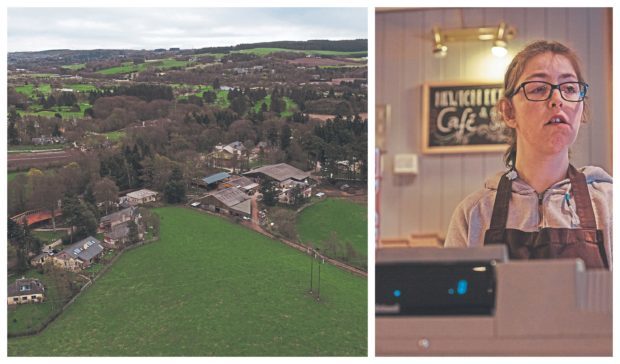 In a peaceful village just skirting the edge of Aberdeen is a small community going about their everyday lives, working on the two farms, in the bakery, cafe and vegetable gardens.
Here, people live in large houses brimming with personalities, where family boundaries blend and everyone works and spends time together.
In Newton Dee, a community has been created where people live in a supportive environment and can work in a way which makes the most of each person.
The village, a Camphill community and charity, is home to co-workers who are live-in volunteers, and villagers – adults with special needs. A heart-warming BBC documentary airing next week will give viewers the chance to gain a insight into the amazing people who live and work there. Village of Dreams goes right to the heart of busy village life after a crew from Hopscotch Films spent a year filming the residents as they live communally and work together.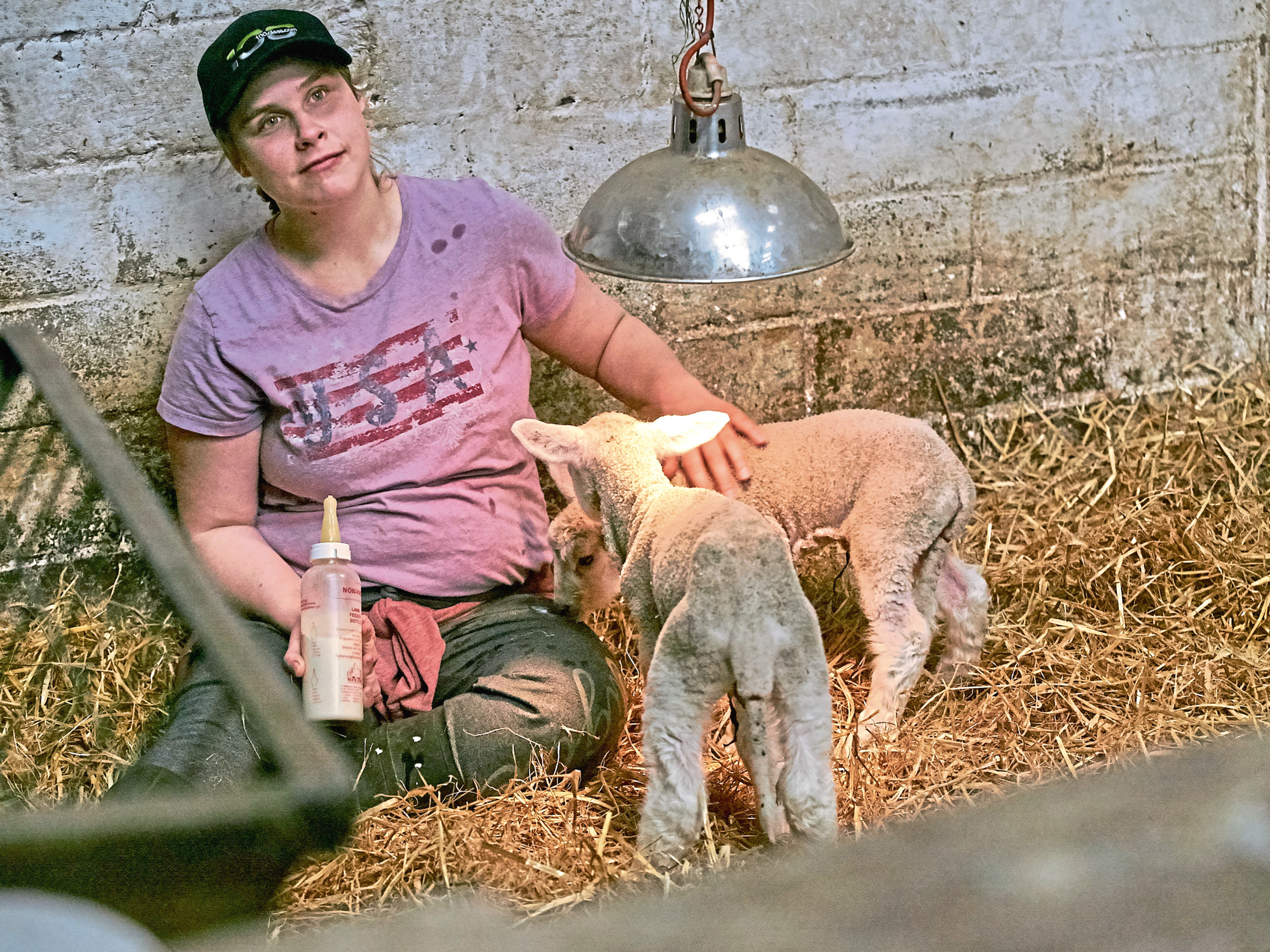 Jack Archer, as self-shooting director with Hopscotch Films, would travel from Glasgow to Newton Dee for a week at a time during filming. The 33-year-old, who has been with the company for five years, found everyone in the village helpful and on the side of the production team from the beginning of the project.
"I had heard of Camphill but knew nothing about it and was slightly apprehensive walking in, but we were immediately shown into someone's house and the atmosphere was relaxed," said Jack of visiting Newton Dee for the first time.
"As soon as we arrived for filming, we hadn't even gotten out of the car before people were trying to say 'hello'. We got very close with some of the contributors who are in the film and it was a friendly atmosphere. It was a joy to make the film and there were lots of nice moments."
Jack was amazed by the quality of work produced by the community, with "fantastic cakes" created in the bakery and beautiful pieces of joinery crafted in the workshop.
Newton Dee is home to adults with learning difficulties and other special needs and provides a safe place to live and learn. It is part of the Camphill movement which was developed in Scotland in the aftermath of the Second World War by Dr Karl Konig, an Austrian paediatrician who fled Vienna from the Nazis and found sanctuary in Scotland where he began to spread his belief system.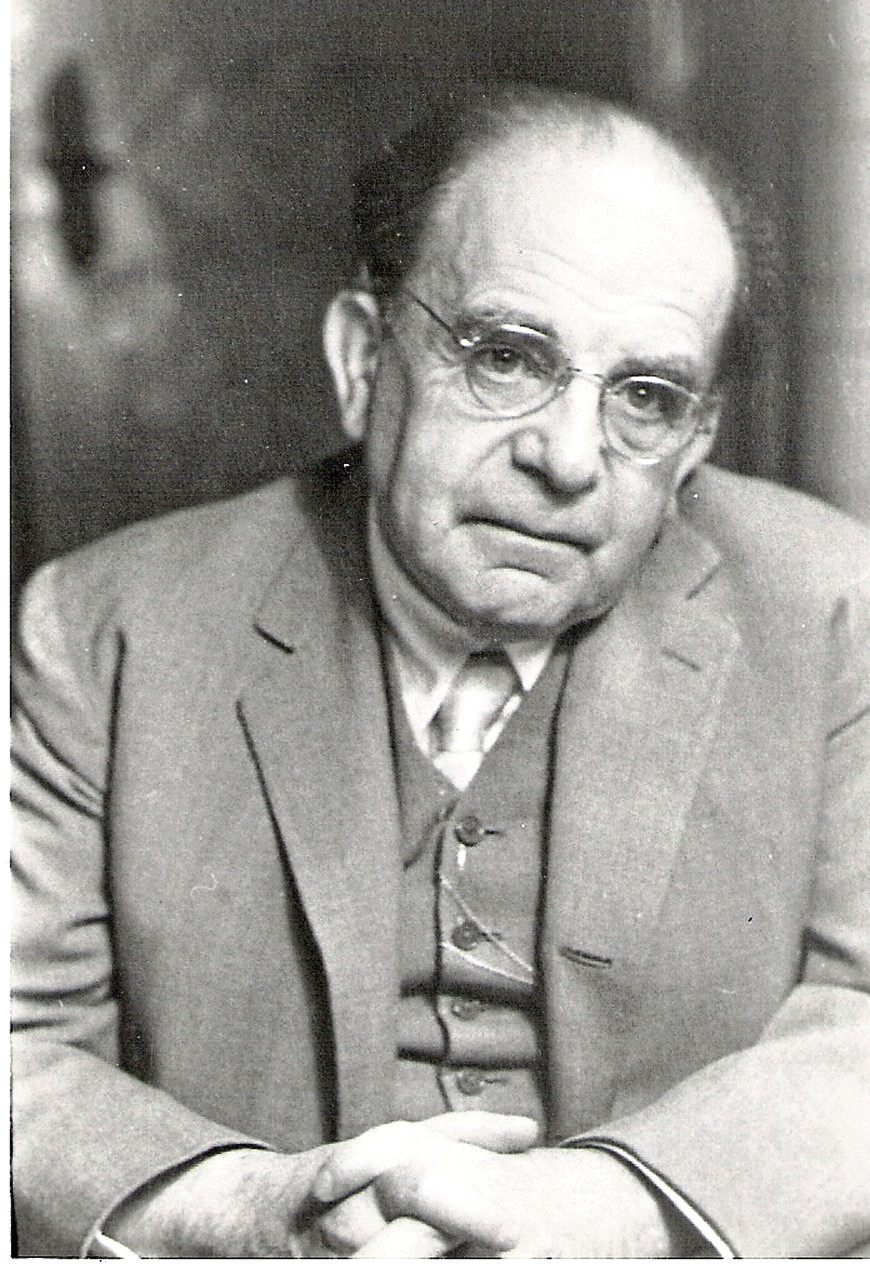 "When we started we didn't want to go too into the history," said Jack.
"To me it seems quite dramatic. Dr Konig set up a haven with central European ideals which were big thinking amongst the Jewish communities.
"With the horrors of the Second World War, the ideals were in Aberdeenshire waiting for the war to be over."
From its beginnings in Aberdeenshire, the Camphill movement has now grown to include more than 100 communities across the world, including the Camphill School Aberdeen for children and young people, the Milltown Community in Laurencekirk, Simeon Care for the Elderly in Aberdeen and many other communities throughout the north-east.
"Working with vulnerable people, there were certain measures we took to not exploit them," said Jack.
"A couple of times we realised our presence was not helpful for someone's mood so we stopped filming.
"There were lots of people – lots of different people. We deliberately don't mention the conditions so that viewers can take the contributors as they are. It is common for those with a condition to be labelled but we did not want the label to define them. We wanted to quietly show who they are."
One of the community members is Jake Vollrath, who has been living in Scotland for 11 years after moving from America. Even though he had originally only planned to stay for one year, Jake now lives in Newton Dee with his wife and two children and works as a senior co-worker.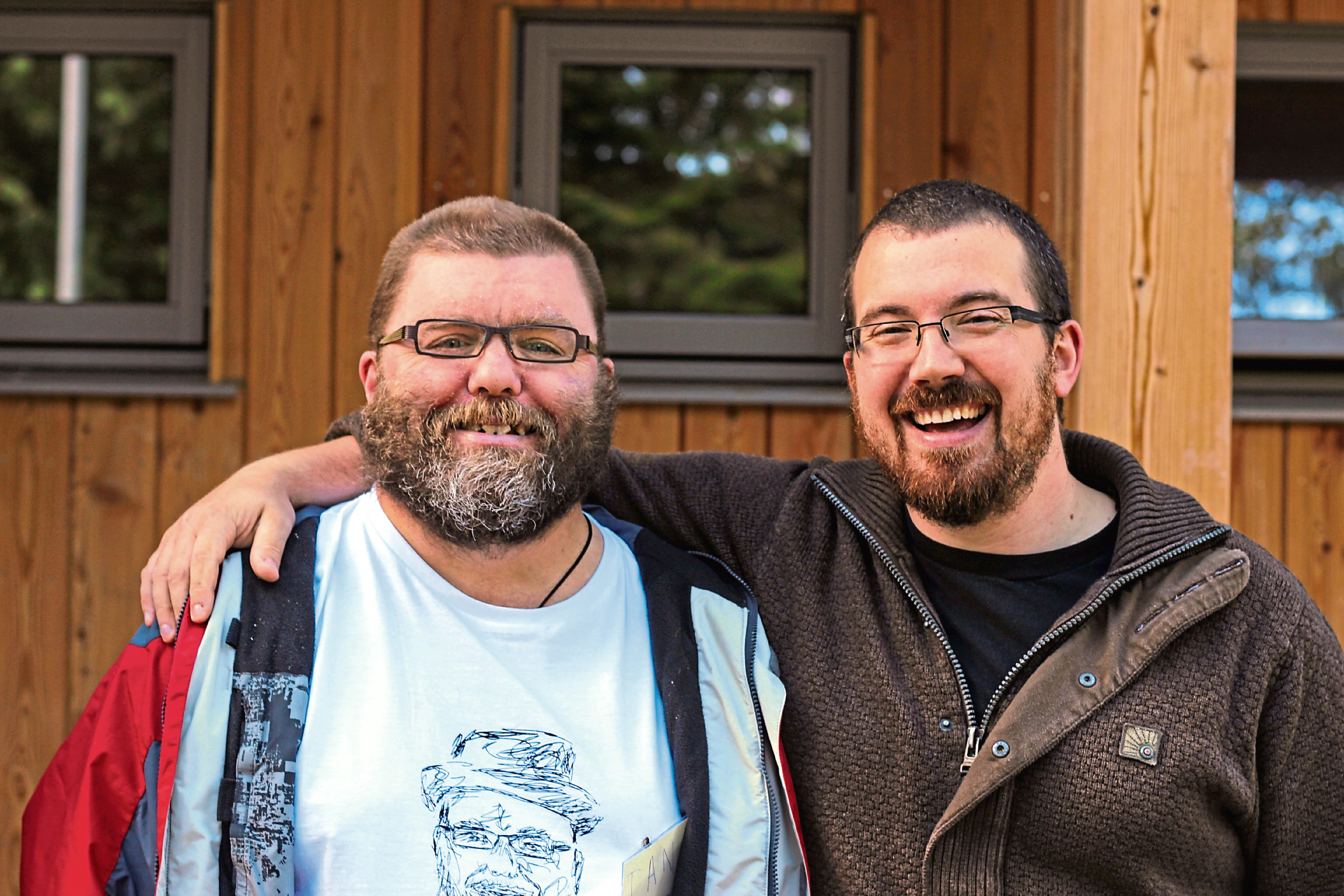 "I came to volunteer in Newton Dee and to visit Scotland," said Jake, who has been able to study a BA in Social Pedagogy from the University of Aberdeen and gain an SVQ in Leadership and Management while living in the village.
"Living in the community while doing my course enabled me to use the theories and implement them," said Jake, who is 34. "There is something special about the people who have lived and dedicated their lives to great places like Newton Dee."
The public are welcome to visit the community, to walk around and to spend time in the cafe, enjoying the artisan cakes and home baking made by the villagers. Participating in jobs and working in a safe environment helps to promote independence – villagers can walk to work or spend time doing jobs which might not be possible in cities and towns.
Each Camphill community looks after their own admissions process and Newton Dee likes to make sure the villagers will fit in with the people and the environment before they move in.
"We have all sorts of people come and live in Newton Dee. We primarily support those with learning difficulties, autism and Down syndrome. We try and not have it on a first come, first served basis, but rather have people come and over a few visits see if they fit," said Jake.
"We are trying to make a home."
Around 200 people live and work within Newton Dee with people-based shared homes, apartments and bed-sits. The village has 36 houses in the wooded grounds which is made up of 180 acres – 120 acres of that is dedicated to their biodynamic farm. The households can range from four up to 16 people under one roof and have co-workers and villagers living together.
"Most people live in a large home. In our house there is me, my wife, my two children in a large house of seven adults," said Jake, who has two sons aged two and four for whom this lifestyle is completely normal.
"This is where we live."
Jake spends a lot of his time in upper management, working in HR and IT and making sure everything is running smoothly in the village. The rest of his day is spent as a co-worker, helping with the cooking and cleaning at home or out on the farm or in the garden. Even though the day is very full, he still gets to spend a lot of his time with his children and gets to see them growing up.
Life is not contained to just within Newton Dee, and there are regular trips into Aberdeen to visit the theatre or the city. While the community has had to modernise, the original ethos of Camphill is still very much alive. Practical, positive changes might have been made but the fundamentals remain true to the original model.
"Everyone had to go to cultural events in the past but there is more choice now," said Jake.
"It is often very busy."
The atmosphere is peaceful, but a lot of work goes into that. Models like Newton Dee are starting to struggle more and more. The co-workers of the charity are not paid a direct wage but rather have their requirements met by the community, but Jake feels that legislation is making it harder and harder for charities like Newton Dee to fit into a traditional employment model.
"It is important that care options like this exist," he said.
"We need a good awareness to continue to have a community like us."
When Village of Dreams airs on Tuesday night, viewers will not only see lambs and great cakes, but a community of completely different people who work hard to create a joyful way of life.
Jack said: "I hope we got the best out of Newton Dee. I couldn't wait to get back to filming and there was always a sadness to be back in the city.
"It was a joy to be in the village which was full of interesting things and it was a real privilege being let into their lives."
•Village of Dreams airs on Tuesday June 12 at 9pm on BBC2 Scotland.