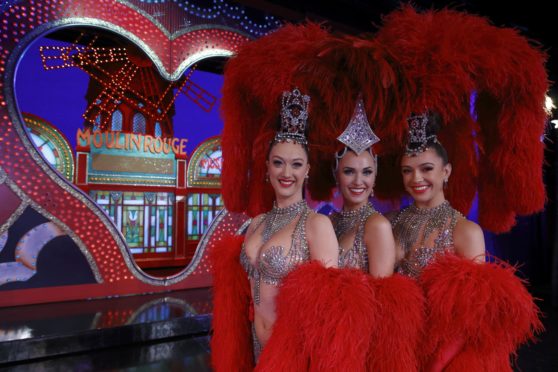 They're three Scots with a can-can-do attitude and they were involved in celebrating the 13oth anniversary of the Moulin Rouge.
The world-famous dance cabaret opened its doors on October 6 in 1889, the same year as the Eiffel Tower and the modern participants toasted the occasion with a massive birthday bash performance of the French Can-Can at the famous venue.
BBC Alba captured all the glitz and glamour of this auspicious event while producing a documentary about the Moulin Rouge's anniversary.
For the first time ever, the cast now boasts three Scottish dancers – Sarah Tandy, 37, Lucy Monaghan, 28, and Michaela Rondelli, 26.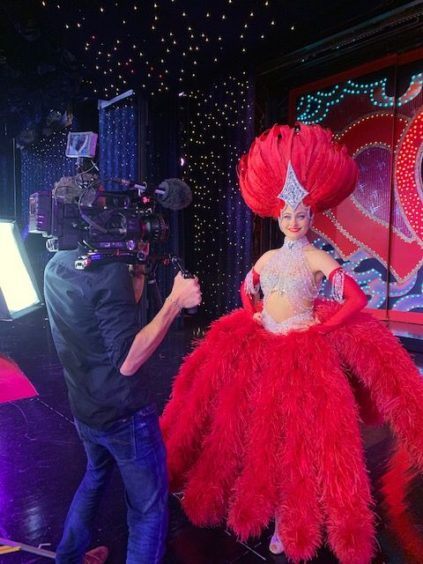 They are living out their dreams of dancing at such a prestigious venue, presenting the best of France, two shows a night, 365 days a year.
The trio also made a rare flying visit back to Scotland to take part in a charity event outside Edinburgh, showcasing the historic costumes of the Moulin Rouge.
Mrs Tandy, who has been married to her Australian dance partner, David, for five years, is a highly-regarded principal dancer with the company.
She said: "Joining the Moulin Rouge has given me everything – a well-paid job, a husband and a family.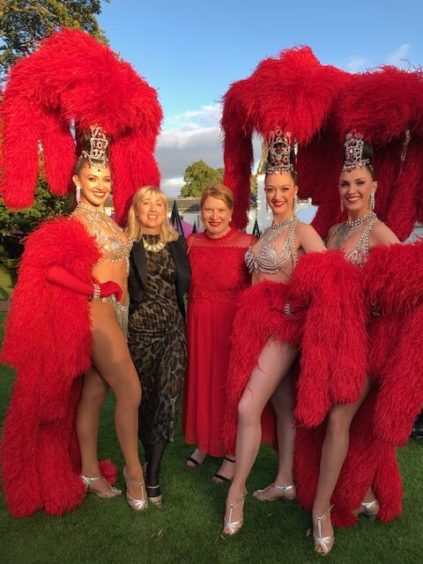 "I started my career at Moulin and that's where I hope to retire. I guess it is true what they say – once a Moulin show girl, always a Moulin showgirl."
Ms Monaghan added: "You can't beat having the opportunity to perform every single night. The theatre holds 1,000 people and there is never a spare seat.
"The atmosphere is really electric and being part of something so huge, so famous and historic is an honour."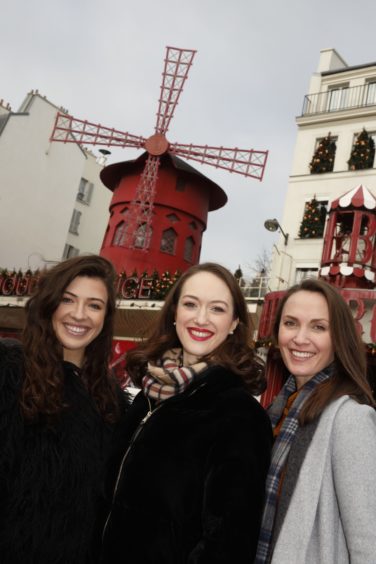 Miss Rondelli shares their love for the unique atmosphere at the venue.
She said: "It is my dream job and I think it is the best job in the dance world. I do get so excited when I hear Scottish accents in the audience.
"I want to speak to them, but the audience think I am French. We may live and work in Paris, but we will always be Scots girls at heart."
The audition process for gaining entry into the Moulin Rouge is one of the toughest in the showbusiness world. But these three women have demonstrated they have the talent, temperament and tenacity to prosper on a unique stage.
Moulin Rouge Ecosse is on Hogmany on BBC Alba from 9-10pm.