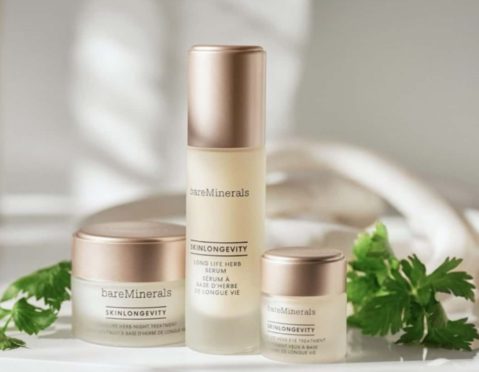 For decades the women of Japan have been using a rare herb to boost their lifespan, and keep their skin looking young, and now this herb has arrived in the form of the new Skinlongevity Long Life Herb collection from bareMinerals.
bareMinerals, which is based in Debenhams at The Trinity Centre, is the only company that is using the Long Life Herb in its beauty products and it promises to strengthen your skin in one clean, vegan and rich ingredient at a time.
With a higher mineral and vitamin content than kale or spinach, Long Life Herb has for centuries been part of the local diet in Okinawa, Japan, where people live longer than almost anyone on earth. This powerful, mineral-rich superfood is responsibly harvested without agrichemicals, pesticides or chemical fertilisers.
Natasha Ritchie, manager of bareMinerals at Debenhams in the Trinity Centre, said: "Because this new range of products is available in the USA, we have had people coming in to ask us about it already – now we are delighted to be launching our Skinlongevity skin care collection in store at bareMinerals on Thursday (September 17).
"In Okinawa, they live longer than anyone else in the world and they put the Long Life Herb in their smoothies and face masks – we are the only company who has this herb in our products."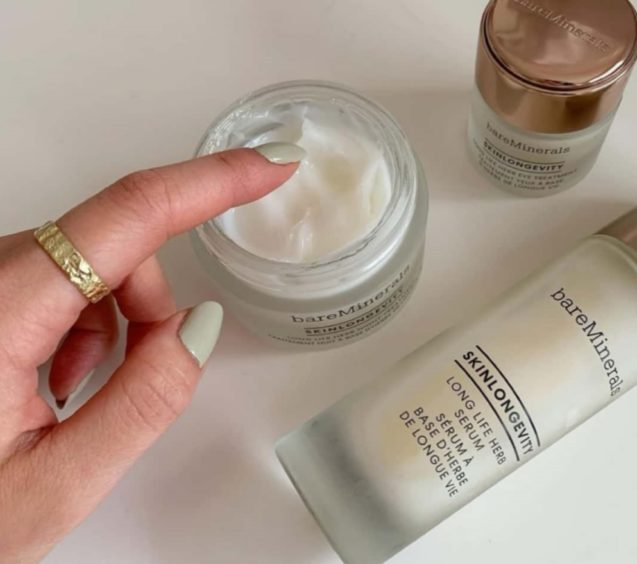 For Natasha, who started at bareMinerals earlier this year, it is an exciting time and she is expecting the products in the collection to fly off the shelves in Debenhams.
The range of bareMinerals' beauty products containing Long Life Herb includes a serum (100ml for £80, 50ml for £50), an eye treatment (£27), a night cream (£37.50), moisturiser (£37.50) and a limited edition green tea herbal eye mask (£27).
Natasha, who was a fan of bareMinerals products before she began working for the beauty giant, said: "We were sent the serum to try and test and, oh my goodness, the difference in my skin was was obvious right away, my face had never looked so radiant."
Another fan of the product is the "best makeup artist in the North East", Rachel Robertson.
Rachel, who was given the title in December 2019 after winning at the NE Hair & Beauty Awards, said: "I have been using Skinlongevity products for my night-time and morning routine. The eye cream was lovely, very hydrating and I felt that instant tightening. I would definitely have that in my bridal makeup kit, because it has a beautiful silky finish and you can apply concealer on top of it with no creasing.
"I also used the Long Life Herb serum at night after a double cleanse and it felt nice, nourishing and hydrating. I would recommend my clients to start using that, because if your skin is looking its best, your makeup will sit and look so much better."
Not only do Aberdeen shoppers have a chance to buy this exciting, age-defying new beauty range from bareMinerals, they also receive a FREE goodie bag when they buy any one of the Long Life Herb products which is packed with samples of other beauty treatments from Bare Minerals.
---
Head to bareMinerals at Debenhams in The Trinity Centre on Thursday to buy the new Skinlongevity skincare collection with Long Life Herb.
*bareMinerals also has a branch at Bon Accord