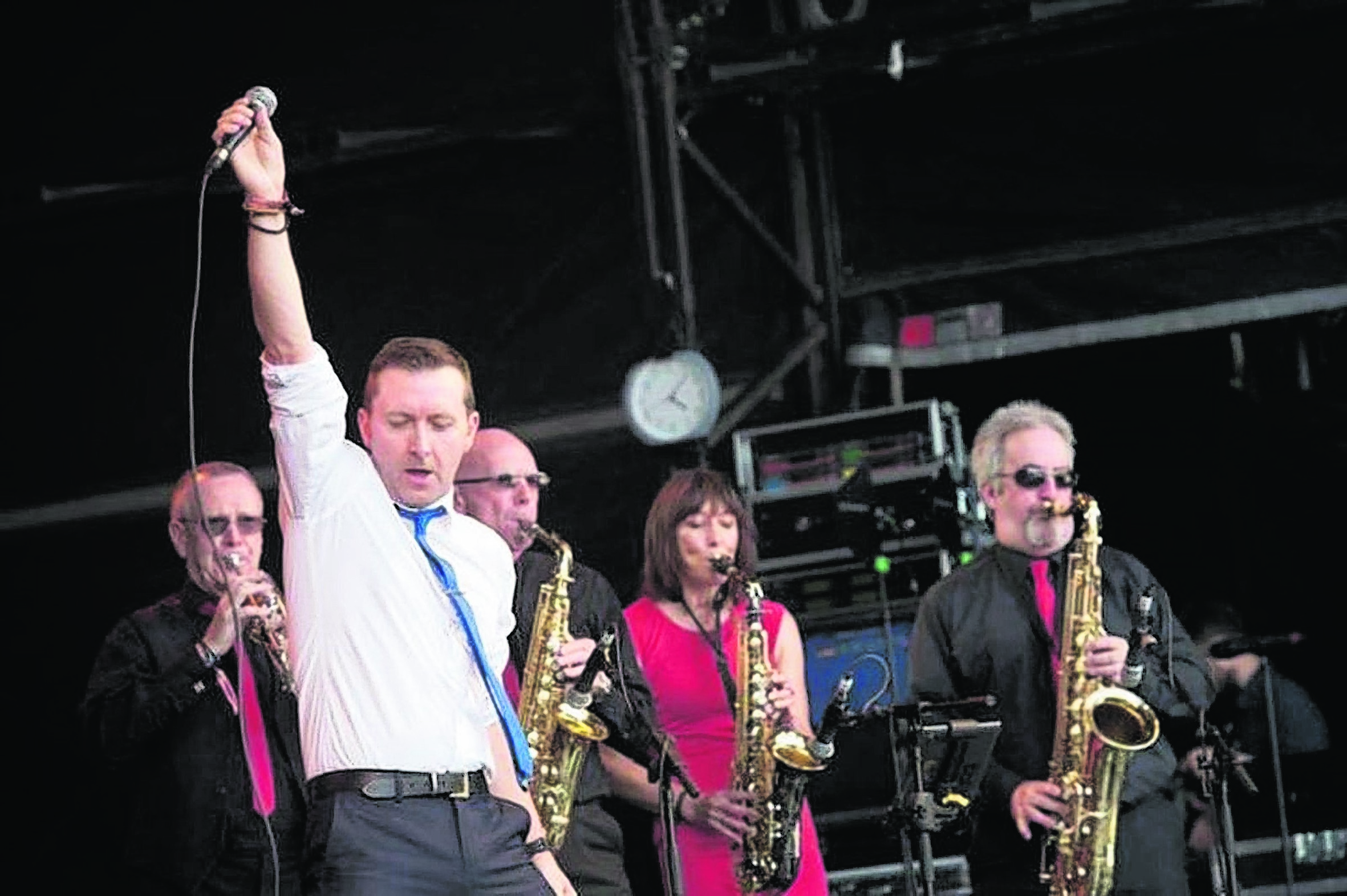 Scooty and the Skyhooks are one of those rare bands that pretty much sell out every gig they play. Yet if you don't come from the Highlands, you may not have heard of them – until now.
The 12-piece soul band always put on a fantastic show. Eventually, the band called it a day, but they got back together for a "one-off"' concert in 2009 and, since then, they have played to packed houses.
Generations of local soul fans had grown up with the band, who started in the early 1980s and became one of the north of Scotland's most popular bands, playing to packed dance floors all across the Highlands.
Playing a lively set of Motown and Stax classics, along with their versions of popular hits, the band, which has a five-piece brass section, has recently shared the same stage as Texas, Deacon Blue, Craig Charles, Jools Holland and Runrig and played numerous festivals.
Not surprisingly, tickets are disappearing faster than snow off a dyke for their next outing when they play at the Strathpeffer Pavilion's 10th anniversary birthday dance, which takes place on Saturday, July 12.
Surprisingly, this will be the band's first visit to Strathpeffer.
Pavilion manager Andrea Muir said: "We have often been asked to book this hugely popular band and it's most appropriate that they should help us celebrate our 10th birthday.
"We expect this to be an event reminiscent of the legendary Strath Dances of the 1960s and 1970s."
Band singer Davie Ross said: "This is one of the Highlands' most historic live-music venues and this year it is celebrating its 10th anniversary since its restoration.
"We are thrilled the Pavilion has asked us to be part of the anniversary celebrations.
"Local band S#arp Exit will be joining us with a support set.
"I hope you can all come along and make this a night to remember, just like the Strath dances of the past,"
Before then, it's the turn of award-winning folk trio Lau to grace the stage.
The innovative folk band, which took its name from an Orcadian word meaning "natural light", comprises Kris Drever (vocals/guitar), from Orkney, Martin Green (accordion), from East Anglia, and Aidan O'Rourke (fiddle), from Oban.
The multi-award-winning band will be in concert at the Pavillion tomorrow night (Friday June 20).
Tickets for both shows are on sale now from the venue, or by contacting 01997 420124. www.strathpeffer
pavilion.org