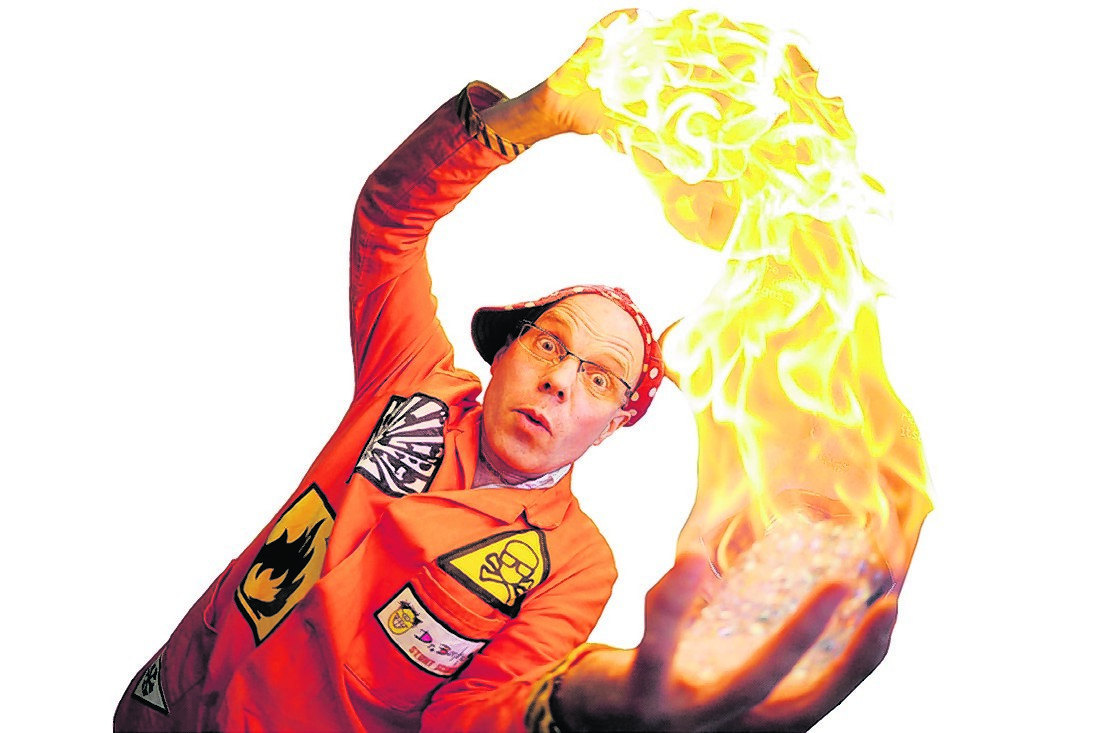 There's fun for all the family at TechFest 2015. Cheryl Livingstone takes a look at some of the highlights not to miss
TechFest 2015 gets under way this week and the festival is set to attract tens of thousands of people from across the north and north-east to a series of fascinating workshops, presentations and events throughout September. With a wide range of activities for all ages, the annual festival of science, technology, engineering and mathematics (Stem), will run from tomorrow, September 11, to October 2.
One of the aims of TechFest 2015, which is supported by joint principal sponsors BP and Shell, is to engage young people in the four main Stem subjects and encourage them to go on to follow a career which utilises these skills by demonstrating that they are both fun and relevant in day-to-day life.
The opening evening kicks off tomorrow with Professor Iain Stewart, who is best known to the public as the presenter of a number of science programmes for the BBC, including the Bafta-nominated Earth: The Power of the Planet. With examples from Turkey, Japan and Italy, his presentation will explore the fault lines between reason and faith in communicating to at-risk communities the myth of solid ground.
Other key highlights include TechFest favourite Dr Bunhead's Blast Off!, The Science of Breaking Bad, Hollywood Science, The Ugly Animal Roadshow and the closing event with Miranda Krestovnikoff.
The fun-filled activity weekend, which is sponsored by Marathon and takes place on Saturday, September 19, and Sunday, September 20, will this year take up residence in its brand-new location at the Gordon Barracks and will cost just £1 for adults and 1p for children.
Sarah Chew, managing director of TechFest, said: "This year's festival has more than 65 public events that are all designed to get people interested in and excited about science, technology, engineering and maths.
"We have introduced a number of new events and venues this year and the public programme offers something for all different age groups and audiences, from the fun and light-hearted to high-level presentations on topical subjects such as renewable energy and climate change."
She added: "We are indebted to the assistance we receive from all our sponsors and supporters, in particular our joint principal sponsors Shell and BP, whose ongoing backing helps us to continue to educate, inspire and entertain."
Paul Goodfellow, upstream vice-president UK and Ireland, said: "Shell is very pleased to be a part of this incredibly inspiring event. TechFest is a unique and important opportunity for young people to engage in Stem learning experiences in an interactive and relevant way. Learnings from such Stem-based activities are critical to inspiring the next generation of engineers and scientists.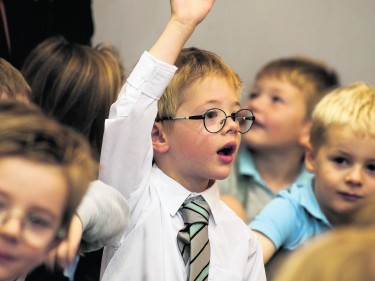 "TechFest is a real asset for the people of Aberdeen and the north-east and Shell is delighted to once again be joint principal sponsors for 2015."
Trevor Garlick, regional president, BP North Sea, said: "BP is pleased to continue our support for TechFest as joint principal sponsor. During the festival, more than 7,000 children will have the opportunity to participate in fun and educational activities which we hope will stimulate their interest in science, technology, engineering and maths. This year's programme includes an exciting variety of shows, presentations and workshops which offers something for everyone."
Seven events not to be missed at this year's TechFest:
THE SCIENCE OF BREAKING BAD
Monday, September 21, at The Lemon Tree
Dr Jonathan Hare explores the use and abuse of meth amphetamine, acid bath disposal of bodies, exploding crystals and much more.
BLAST OFF! WITH DR BUNHEAD
Sunday, September 27, at The International School
TV's Dr Bunhead takes the audience on the ultimate science journey, culminating in the body-shaking thrill of rocket blast-off.
BREWDOG TOUR
Tuesday, September 29, at DogTap in Ellon
What better way to enjoy BrewDog beer than in the place where it was created; where you can smell the hops emanating from your glass and the brewery at the same time?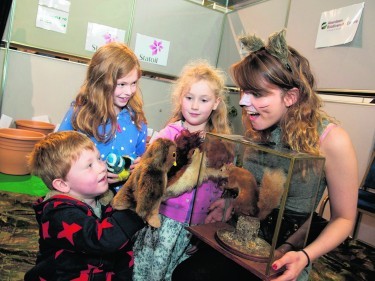 THE UGLY ANIMAL ROADSHOW
Saturday, September 26, at RGU
The Ugly Animal Preservation Society is dedicated to raising the profile of the world's most aesthetically challenged endangered species.
THE SCIENCE BEHIND YOUR STEAK
Thursday, September 24, at Davidsons of Inverurie
A journey from field to fork including live butchery demo, cooking tips and the chance to taste some high-quality produce.
SCIENCE OF CHAMPAGNE
Monday, September 14, at Rye and Soda
Adrian Gomes, of 10 Dollar Shake, guides guests through a tutored tasting of Champagne, discussing production techniques and food-pairing suggestions.
CLOSING EVENT WITH MIRANDA KRESTOVNIKOFF
Friday, October 2, at RGU
TechFest 2015 closing event with wildlife and diving TV presenter, author and public speaker Miranda Krestovnikoff, who will detail some of her experiences in the wild.
Book tickets online at www.boxofficeaberdeen.com or call Aberdeen Box Office on 01224 641122. For more information on TechFest 2015, visit www.techfestsetpoint.org.uk/tis or follow TechFest on Facebook, Twitter and Instagram.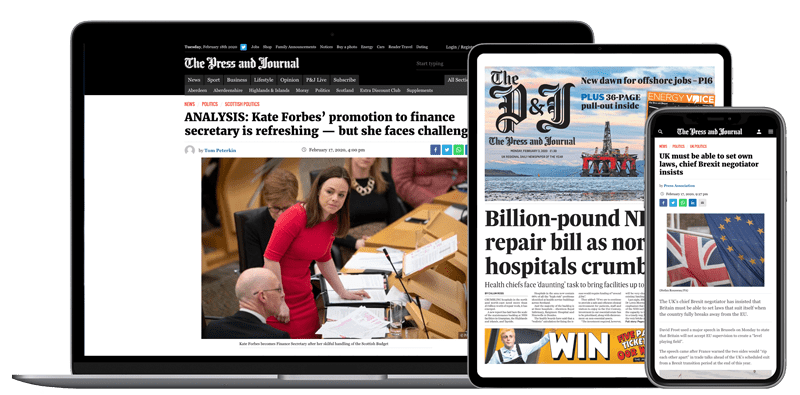 Help support quality local journalism … become a digital subscriber to The Press and Journal
For as little as £5.99 a month you can access all of our content, including Premium articles.
Subscribe