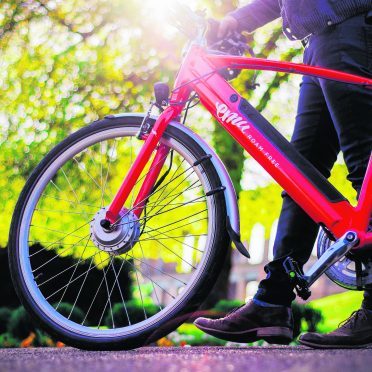 As more and more of us get hooked on pedal power, we take a look at some of the cycle trends heading our way this year
Whether it's a cheaper – and more active – means of getting to work, an exciting way to keep fit, a chance to get outdoors and into the countryside at the weekend or merely a fun way to plod around the park with the kids, the appeal of cycling really is endless.
In recent years, more and more of us have been getting on our bikes. There are a number of theories why: is it down to the London 2012 Olympic legacy, heroes like Bradley Wiggins and Laura Trott being role models, or exercise that doubles up as a cheaper – and greener – mode of transport? Most likely, it's a combination of all of these things, plus much more, but one thing's for sure: our love of all things bike-related looks like it's here to stay, and it's an exciting time for cycling.
Here are seven cycle highlights for the year ahead:
ROAD DISC BRAKES
As much as riding a bike is about getting out in the fresh air and seeing the world, let's be honest, we all love to build up a bit of speed while riding. The problem with speed is that at some point it means stopping. The technology behind braking on bikes has evolved over the years, but has always used the same basic principals. Recently, however, designers have started to introduce disc brakes, which work in a similar way to the brakes on a car. They have revolutionised the stopping power of mountain and cyclocross bikes in recent years, and are currently being tested by professional road race teams, which is seeing brands like Trek and Canyon invest a lot of time in their development.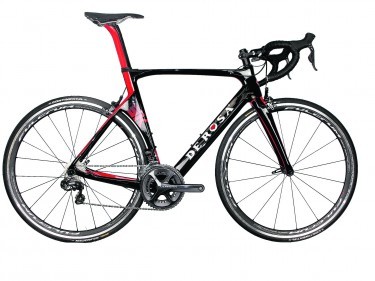 CYCLOCROSS
Cyclocross – technically demanding, multi-terrain races that often see riders take on short climbs, steps and even fences and other obstacles, which they have to carry their bikes over – has seen a resurgence in recent years, with more and more cyclists taking to the field at weekends. The beauty of Cyclocross is that it can take place pretty much anywhere.
E BIKES
The rise in the popularity of cycling goes far beyond the elite end of the sport; there's been considerable research and debate into how cycling can be made more accessible, too. The first electric bikes were looked down upon by purists for being bulky, heavy and unnecessary.
In recent years, however, the development of lighter batteries and smaller and lighter motors has seen their popularity rise. The likes of electric bike-makers EMU are even partnering with mainstream electronics firms like Samsung to push their development even further.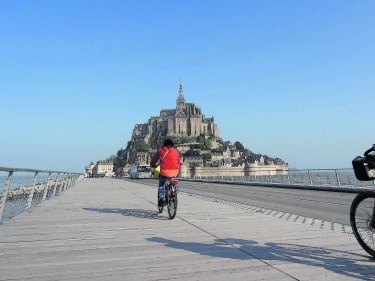 CYCLE TOURISM
Part of the appeal of cycling is the chance to get out and about and, for an increasing number of us, that means packing our bags and taking our bikes on holiday (or hiring a bike when you get there). More and more resorts and destinations are catering for cyclists with dedicated packages. The French region of Normandy, which is hosting the Grand Depart of the Tour De France this year, has announced a partnership with Brittany Ferries to offer a complete cycling holiday package (keep an eye out for details).
The race will start at the iconic Mont Saint-Michel island, which can now be accessed on bike via the recently completed elevated bridge.
COMMUTING MERCH
Cycling is not only on the rise as a sport or recreational activity, but is also now a regular mode of transport for many. This has brought about a whole new industry of cycle commuting clothing and accessories, that aim to make our ride to work more comfortable in all weathers and, most important, safer. The latest trend is for 100% reflective clothing, such as the REFLECT360 jacket from Proviz (www.provizsports.com).
The super-reflective fabric means that from whatever angle light is shone on it (like from a car, for instance), it lights up a brilliant white, catching the attention of other road users.
GRAVEL BIKES
In the US, long stretches of unused gravel tracks are the norm, to allow fire trucks to reach remote areas. While we don't have identical paths here in the UK, we do have plenty of farm access paths and similar terrain – too technical for a road bike, but too fast for a cyclocross bike. With manufacturers like GT launching the spectacular Grade Ultegra adventure road – or gravel – bike, Sportive organisers have now started to put on events that cover sections of suitable roads and tracks.
CYCLING BLING
For 2016, De Rosa has launched the SK, which has been labelled by some in the cycling world as "the most beautiful bike we will see this year". The Italian bike manufacturer teamed up with the legendary car designer Pininfarina, which has in the past worked with McLaren and Ferrari, to produce this beauty.