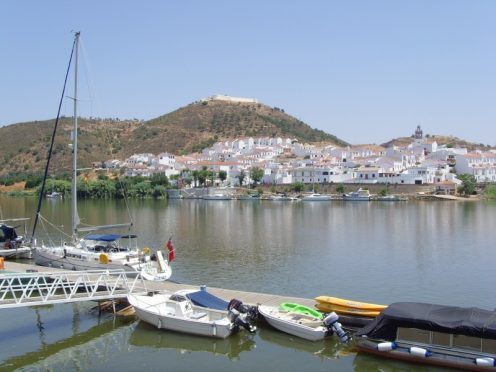 Costa del Sol resorts such as Marbella, Torremolinos and Fuengirola on Andalucía's Mediterranean coast have been popular with UK tourists for many years.
Less well frequented is Andalucía's Atlantic coast where you'll find the big skies, vast expanses of sandy beaches and delta wetlands of the Costa de la Luz – Spain's Coast of Light.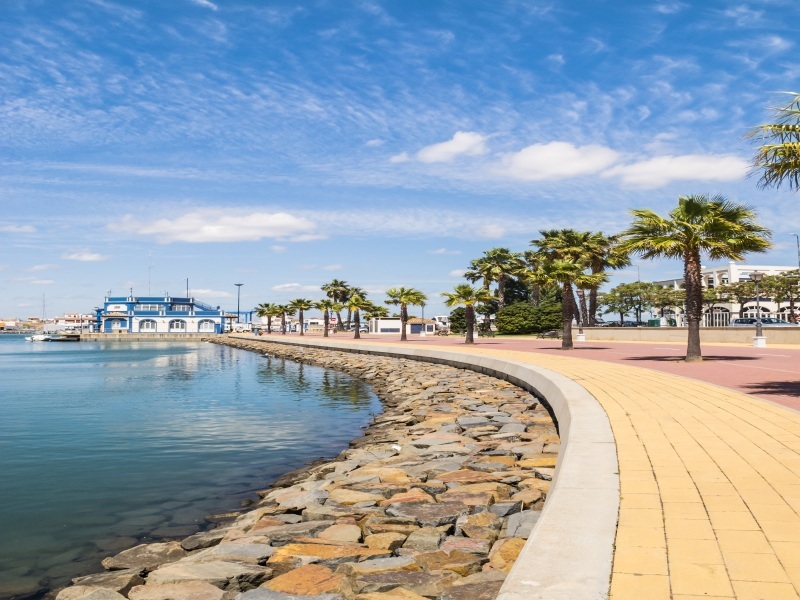 The landscape of the northern part of the Costa de la Luz has been fashioned by the rivers which empty into the Atlantic between Cadiz and the border with Portugal.
The River Guadalquivir, which eventually flows to Seville, feeds into the Donana National Park.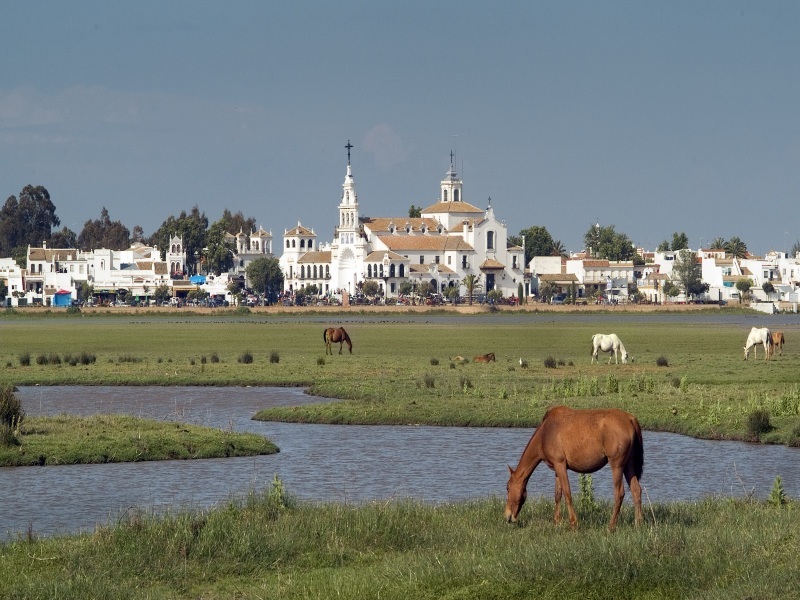 This is a great wilderness and a magnet for thousands of migratory birds. There are few roads in the park and the local farmers get around on horseback.
Horses tied to hitching posts on the sand-covered streets in the white-painted village of El Rocio paint a scene straight from a wild-west movie set.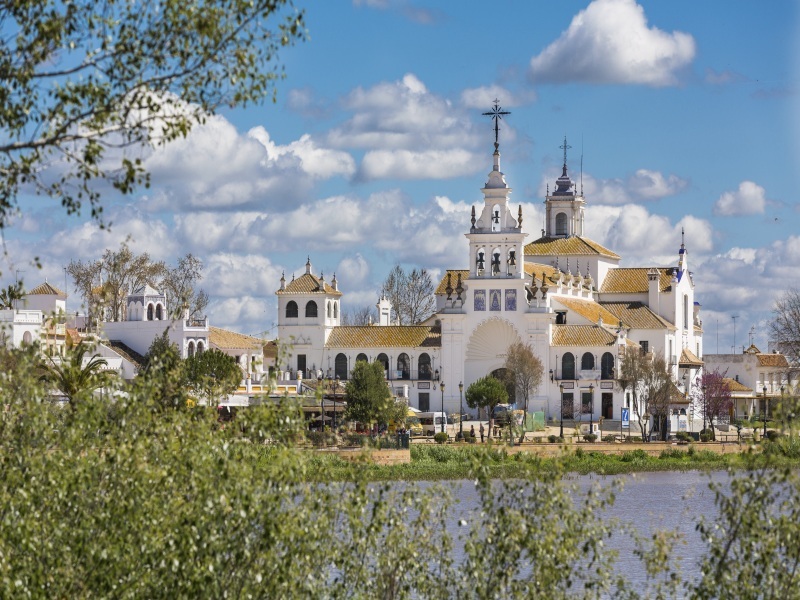 The church of Neustra Senora del Rocio is the centrepiece for a pilgrimage of a million people who, every Whitsun, pour into the village on foot, horseback and in covered wagons.
At the mouth of the Rio Tinto River near Huelva you'll find the monastery of La Rabida.
It was here that Christopher Columbus stayed in 1492 and where the monks blessed the 120 sailors of the Santa Maria, Niña and Pinta before their epic journey to the New World.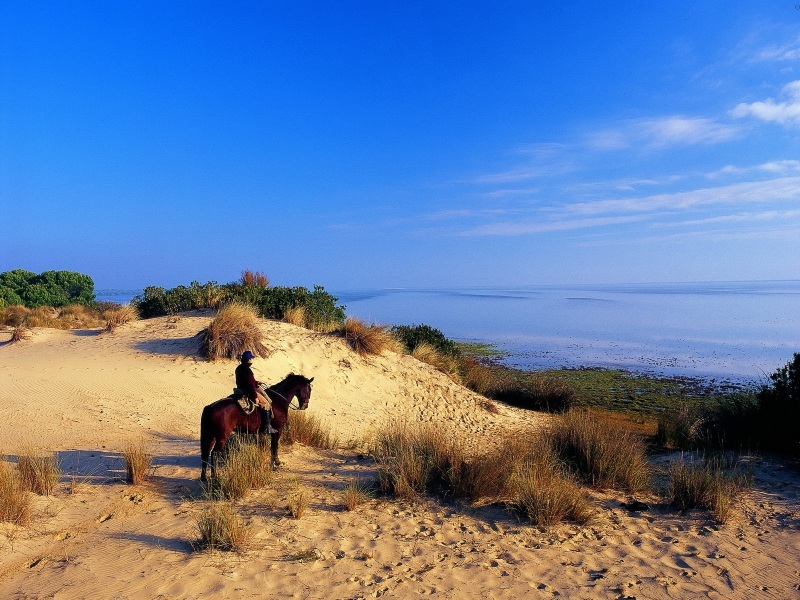 A few hundred yards away from the monastery, replicas of the three little ships are moored on permanent display at the Harbour of the Caravels.
The Rio Tinto, or Red River, at La Rabida looks unremarkable. But, nearer its source in the Morena Mountains, it really does run red with minerals which have been mined in the area for thousands of years, perhaps even by King Solomon!
More recently, the mines at Rio Tinto were exploited by up to 20,000 men working for the British Rio Tinto Mining Company.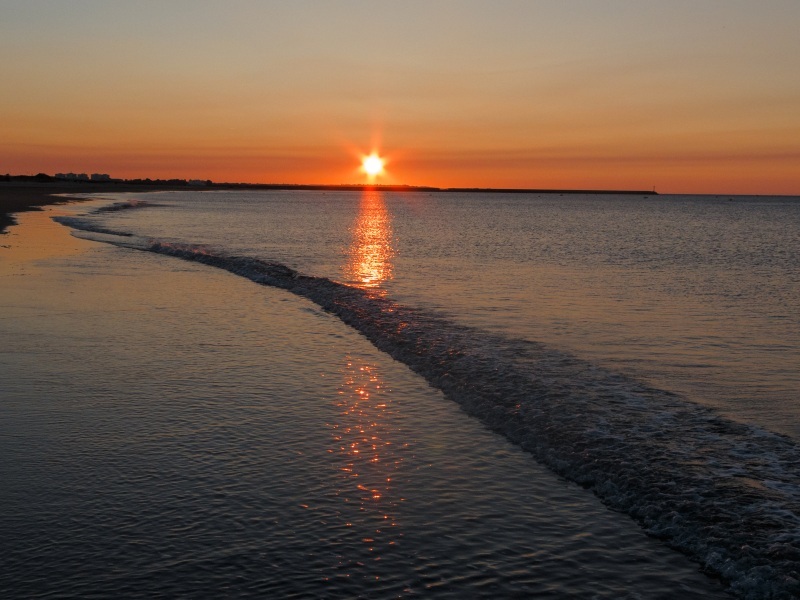 Echoes of the Victorian heyday of the mining company are everywhere – villas which would not look out of place in Surrey, a Presbyterian church, a social club and a village green.
The company hospital now houses the Rio Tinto Mining and Railway Museum.One noteworthy exhibit in the museum is the Maharani's carriage.
It was built out of mahogany in Birmingham in 1892 to be shipped to India for a tour by Queen Victoria.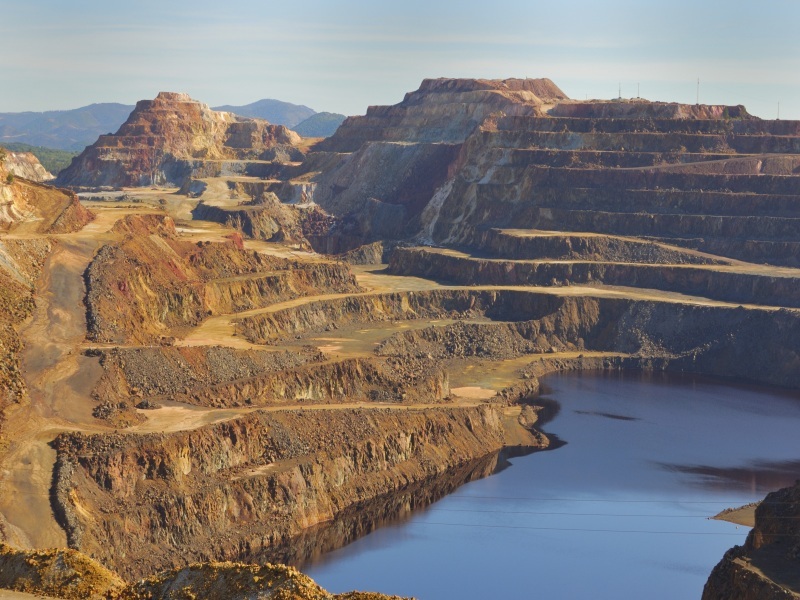 She never made the journey to India and the carriage was sold to the Rio Tinto company for an official visit by King Alfonso XIII.
Unfortunately this royal visit never happened either due to political unrest at the time and the company then used the carriage as regular transport for engineers and executives from the mines down to their beach houses on the coast near Huelva.
The Holiday
If you would like to visit this area drenched in culture and history, we still have availability in September and October this year, with direct flights from Aberdeen, on our great value tour – Isla Canela, Rio Tinto & the Guadiana River. Click here for more information