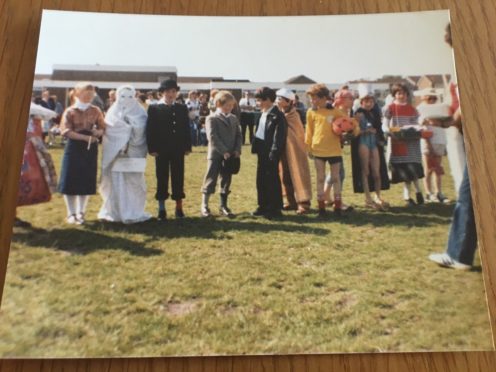 Here's the picture which proves that Jon S Baird has spent nearly 40 years bringing Laurel and Hardy to the silver screen.
It shows the nine-year-old Baird and his pal, Steven Morgan, dressed up as the famous comedy duo when they  were at primary school in Peterhead together in 1981.
Even then, the youngster loved the duo's exploits and his new film "Stan & Ollie", starring Steve Coogan and John C Reilly, will arrive in cinemas on January 11.
The north-east director, who made the award-winning "Filth" with James McAvoy in 2013, has become one of Britain's most highly-regarded film-makers.
And he told the Press and Journal about how he and his school chum were inspired to play Laurel and Hardy in the Blue Toon all those years ago.
Mr Baird said:  "From a very young age, I watched their films on TV after getting home from school, and they were just part of the DNA of our childhood.
"They were funny, they got into scrapes and they suffered misfortune, but they were innocents in the big wide world and they made you laugh, no matter what age you were.
"I was Stan in that early photograph and Steven played Ollie in a primitive type of fatsuit."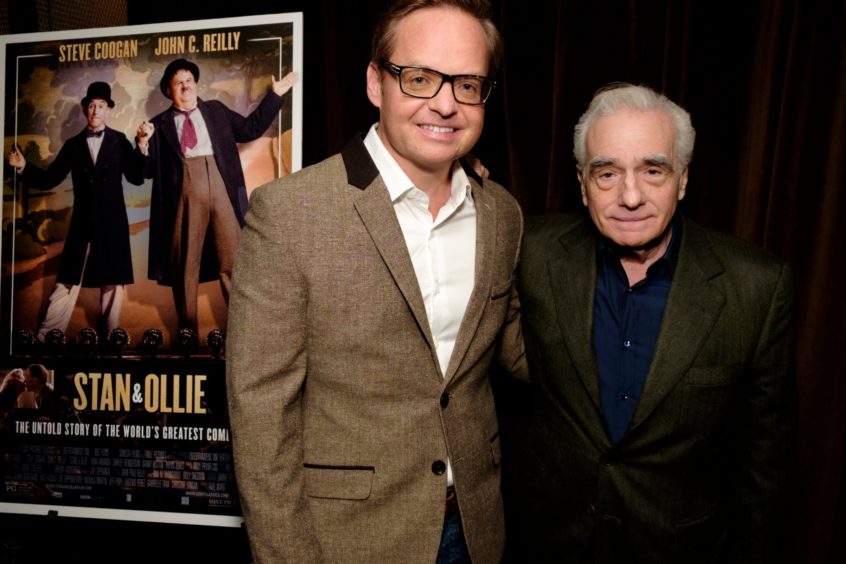 The 46-year-old, who moved to London the day after his graduation from Aberdeen University to immerse himself in all aspects of film and television, began his career at the BBC and quickly progressed through the ranks.
As to what piqued his interest in stage and screen in the first place, Mr Baird's explanation demonstrates why he could never be described as run-of-the-mill.
He said: "I suppose I come from an unconventional background for a film director. My dad was a builder and my mum was a nurse, and I had an uncle who lived in the south of England.
"When we were there, we always used to go the theatre and see musicals, so from the age of five or six, I was really into performance. Then, as I got older – or old enough to fully appreciate it – I gravitated towards cinema.
"I grew up in Peterhead, the kind of place where you don't tell anyone you want to be a film-maker, for fear of it being dismissed as a pipe dream!"
However, this was somebody whose dream came true!