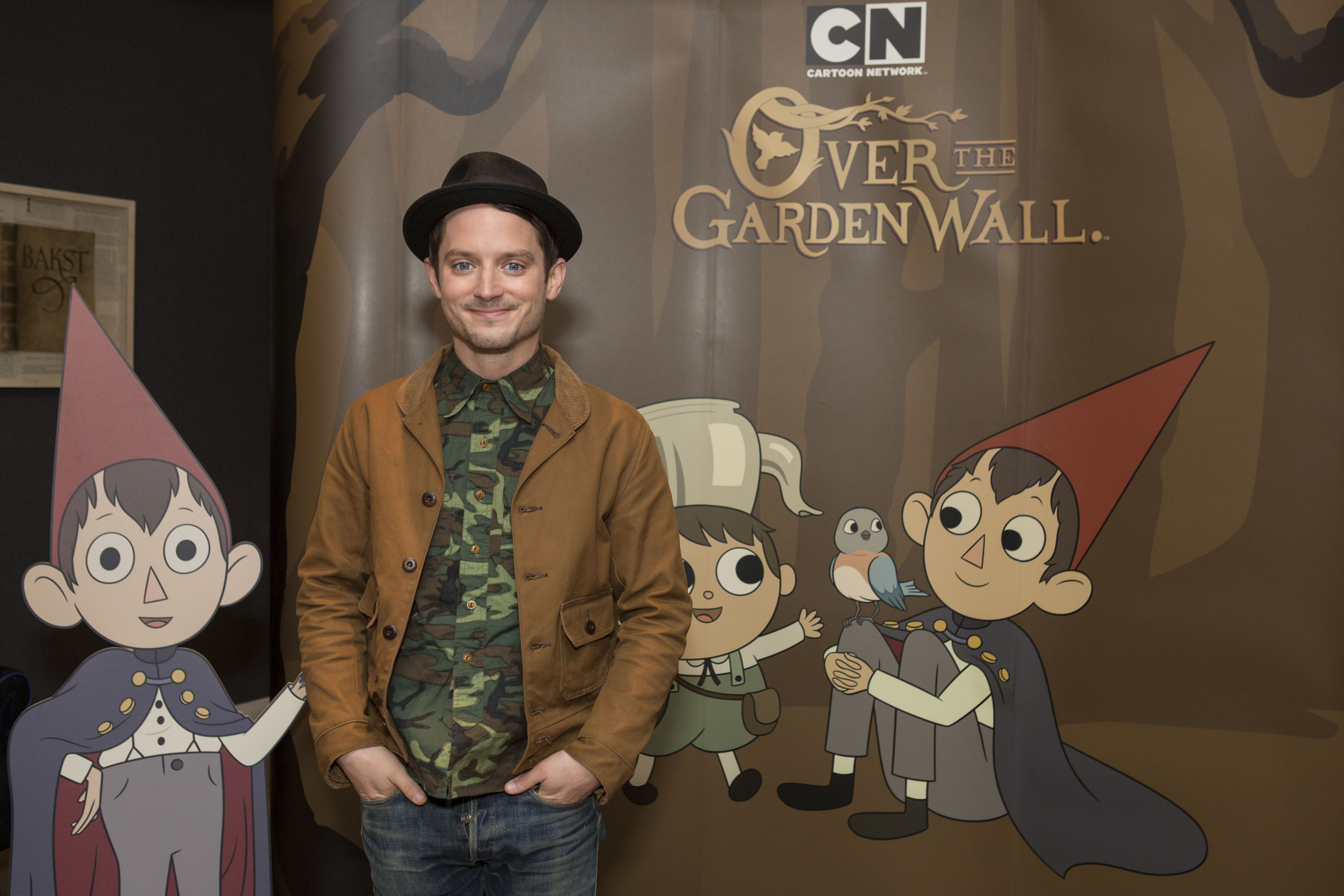 Former child star Elijah Wood is best remembered for his role as Frodo in the Lord Of The Rings trilogy. Having found success at a young age, he just as often chooses indie roles over big blockbusters and will next be heard in new Cartoon Network children's series Over The Garden Wall. The actor, DJ and producer chats to Keeley Bolger about the cute cartoon, his feelings about fame and how he chooses roles.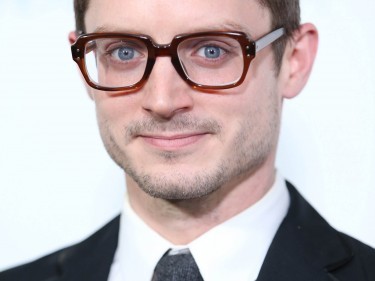 WHAT'S SPECIAL ABOUT OVER THE GARDEN WALL?
It was unlike anything I'd seen in a long time and it seemed to evoke old-fashioned animation that we don't see anymore. It was very painterly and autumnal in its design and I loved it. What's really special about it is that it's a mini-series with one story that takes place over all these episodes so it has this real re-watchable quality, like a film.
OVER THE GARDEN WALL HAS A SLIGHTLY DARK TONE. DO YOU THINK IT'S IMPORTANT CHILDREN'S PROGRAMMES EMBRACE THAT?
I've always loved fairytales and animated films that were a little darker. A lot of material you read as a child tends to be somewhat of an exploration of the darker aspects of your imagination, which I think is really healthy for kids. It's a safe way to explore darkness, so it was nice to see that that was tonally part of the show. The Wizard Of Oz is a dark exploration that's frightening at times and Grimms' Fairytales are totally frightening too. This is probably less dark than Grimms' fairytales!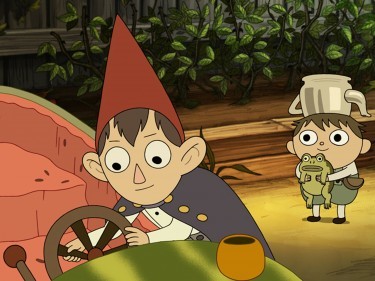 DOES ACHIEVING SUCCESS SO YOUNG GIVE YOU THE FREEDOM TO MAKE INTERESTING CHOICES NOW?
I think my experience prior to this has certainly allowed for a certain amount of freedom to make different choices, but I also don't take that for granted nor do I feel like I can do anything at any time. My choices are simply motivated by wanting to be part of interesting material and work on something that's creatively exciting. I'm rarely looking for something specific. I'm only ever looking for interesting experiences and new challenges and to be part of something I'm creatively enthusiastic about and moved by. That can be a variety of things.
HOW DO YOU FEEL ABOUT THE ATTENTION FROM FANS?
People are friendly. I guess I'm recognised everywhere I go to a certain degree but there's something quite nice about it. One fringe benefit is if I'm travelling alone, there's this immediate sense of familiarity with people. There's a shorthand without having to say anything.
YOU'RE AMENABLE WITH FANS' REQUESTS FOR PICTURES NOTABLY OBLIGING A FAN'S REQUEST FOR A PIGGYBACK. WAS IT ALWAYS IMPORTANT TO YOU TO BE APPROACHABLE?
I think I put out an approachable vibe. I'm not stand-offish and I don't think my energy is such that it makes it feel like I'm not approachable. People easily approach me and feel comfortable. But I don't think I would even put it in that context. It's always been important for me to treat other people how I would want to be treated and so that just extends to being amenable and friendly to people who approach me.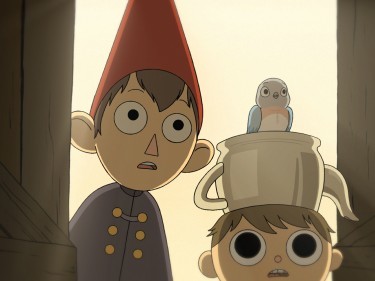 HAVE YOU EVER HAD A MOMENT WHERE YOU HAVEN'T WANTED TO ACT ANYMORE?
There were periods of time when I was younger, like early teens, where I wasn't totally sure. There was just a brief period of time where I didn't have a lot of friends my age. It didn't last long, but since I transitioned out of that from my teens into my adulthood it's been unwavering. There have definitely been times when I've thought about pursuing different aspects of acting not necessarily in lieu of but in addition to. I would love to direct. Ultimately, the reason I do what I do is because I love filmmaking and I think that's become clearer and clearer over the years. I love films too much to leave it entirely so I'll be doing something in the filmmaking world hopefully for a very long time.
WHAT'S YOUR PROUDEST MOMENT SO FAR?
That's hard. I think Lord Of The Rings still looms large as one of the more extraordinary experiences I've had for so many reasons, but also I made a movie in Barcelona a few years ago called Grand Piano and that was among the best experiences I've ever had in my life. In terms of proudest moment, I don't know. I think I'm always appreciative of where I am and that I still get to continue doing this.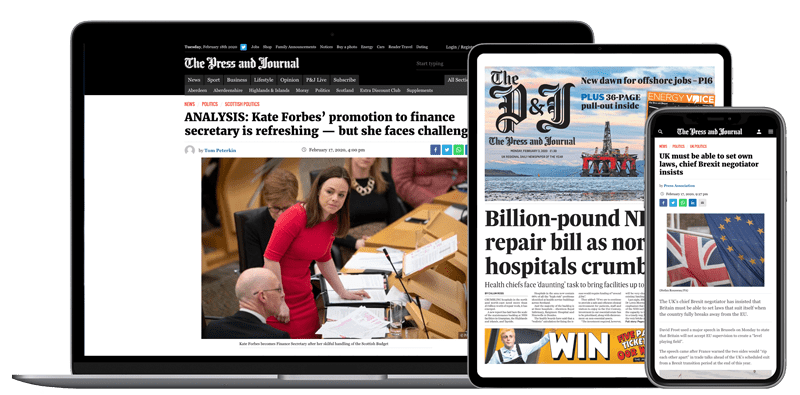 Help support quality local journalism … become a digital subscriber to The Press and Journal
For as little as £5.99 a month you can access all of our content, including Premium articles.
Subscribe