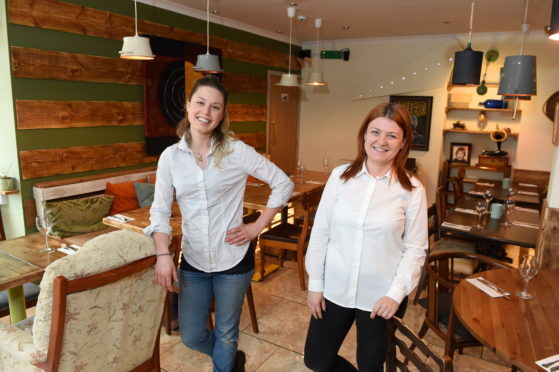 I had avoided the temptation to press my nose to a window to see what all the fuss was about at Cafe Harmony – every time I walked by at weekends, it always seemed busy with happy, smiling diners.
Now the tables were turned, so to speak, and I had joined the converts inside.
At last, I could see what all the fuss was about: delicious and colourful food with a distinct Mediterranean twist, which was different and refreshing, a lively and friendly atmosphere – and excellent service from the warm and welcoming staff.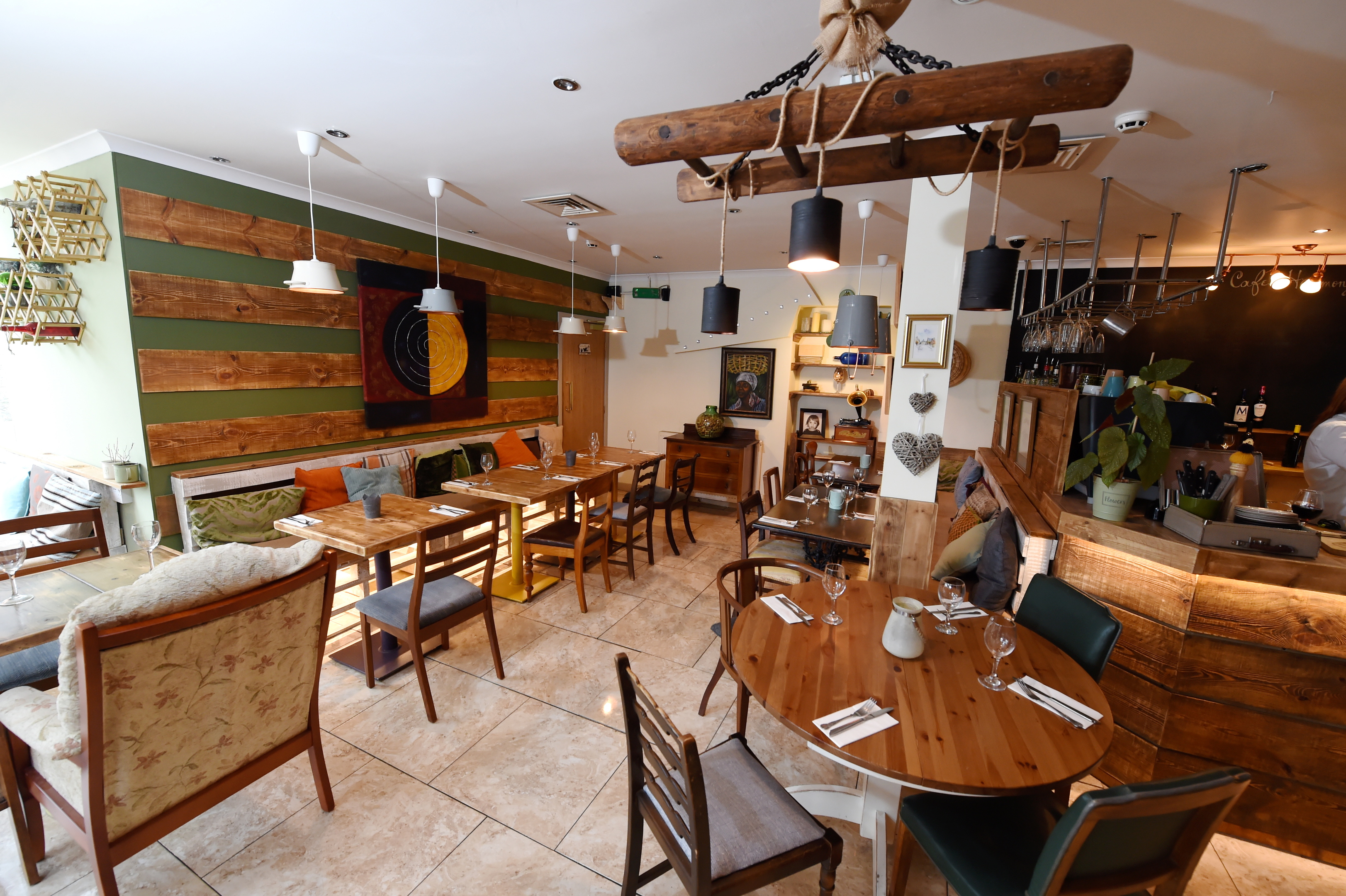 Who could ask for anything more? We were by the window and so I could see lots of people out on the town in Aberdeen doing what I used to do – staring in as they passed by and fascinated by what was going on inside, but not wanting to gawp.
We almost did not make it at all – I had left it to Saturday lunchtime to make a booking for early that night. No chance, I thought.
Luckily, I caught the man in charge on the phone and, after saying he was fully booked, he took pity on me and found a table for two – as long as we did not linger for more than two hours because a bigger party was booked in. That was fine by us and we took it.
While I was on, he explained enthusiastically how he had just taken delivery of fresh monkfish from Peterhead, if I was interested. I was very interested, as it happened, and asked if he would kindly put my name on one of the fillets. It was the first time I had ordered my main course six hours before arriving.
We turned up about 6pm and it was already busy – Cafe Harmony sits on a corner that is close to Union Street right in the heart of the city, so it's an ideal place to start the night or just while away the evening. As time went by, it filled up nicely and there was a warm atmosphere that is often created by good food and drink, and friendly hubbub all around. The colourful decor, with traditional touches, helped as well.
Staff were excellent at explaining everything – how to order unfamiliar dishes, little background details and nice touches along the way. For example, my wife could not make her mind up between two rose wines, so the waiter brought both bottles for her to sample. For me, his red wine suggestion was excellent – a delicious Montepulciano – but even then he offered to replace the whole glass if I did not like it. These are the extra touches that tell you a lot about how serious a restaurant is about care and attention to detail – and making you feel special.
So many fall down at the final hurdle over this, but not here – they are in perfect harmony with the diners.
The menu was fascinating and with a lot of dishes new to us, but that was part of the fun of exploring a completely new restaurant. Here, it was a fusion of Mediterranean dishes: a strong Italian influence, but with hints of Greek and Moroccan here and there, I would say.
We enjoyed picking our way through the array of starters, which reminded us of Spanish tapas. We went with the three-for-£11 offer, which gave us a saving as they were priced at £4.50 each. Our choices were Sicilian arancini, crispy calamari and fried squid with salad and dips.
The arancini was a great discovery for us – classic Sicilian street food using croquette-style balls of rice with mince meat and cheese filling, and coated in breadcrumbs. A real treat.
For mains, a steak coated in a delicious gooey red-wine and pomegranate sauce. It was an Aberdeen-Angus fillet steak, well-done, but still nicely pink in the middle. But that sauce – it was bursting with flavour and took the steak to a new level. It was joined by stir-fried vegetables.
My monkfish was a generous thick portion of brilliant white, fleshy fish. Caught earlier by a Peterhead trawler, it was a beautiful dish which captured the essence of Cafe Harmony. Lovingly prepared and seasoned, with sliced potato, grilled vegetables and white wine sauce. I could almost taste the sea spray in its freshness.
After all that we could not manage a pudding each, but settled for sharing a portion of homemade carrot cake with two spoons.
We departed with that warm and satisfied feeling that comes after trying something different – and with a new sense of harmony.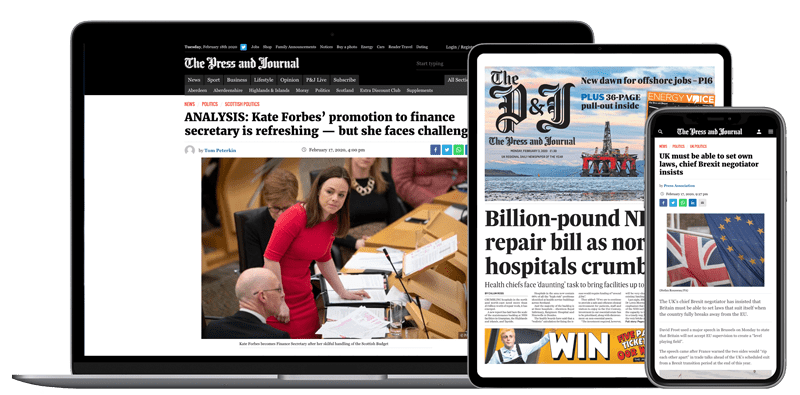 Help support quality local journalism … become a digital subscriber to The Press and Journal
For as little as £5.99 a month you can access all of our content, including Premium articles.
Subscribe