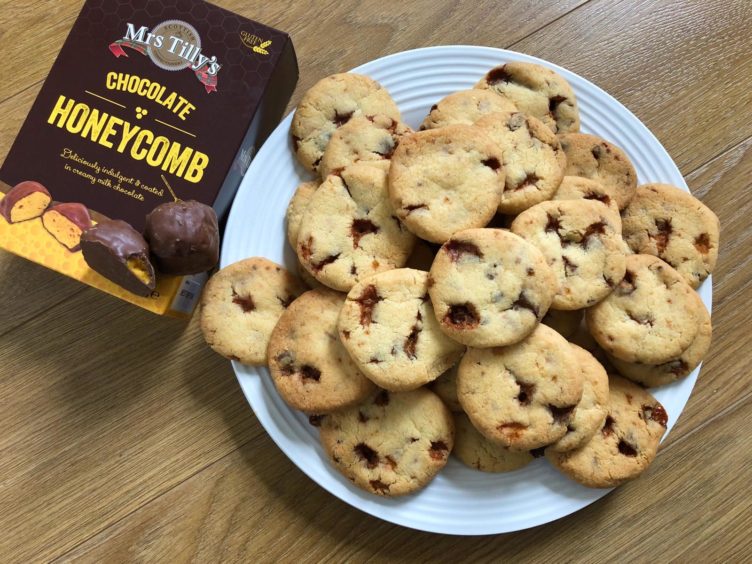 Whip up a batch of cookies in less than half an hour.
There's something about cookies that makes them perfect for many occasions.
Not only are they great for dunking in hot beverages, they're great for a quick snack, for a treat after dinner, or even for indulging in while watching your favourite movie.
Easy to warm up in the microwave, you can serve them hot or cold, too.
Perfect for making with kids, these white chocolate and honeycomb cookies are one all of the family can enjoy.
You can make them smaller, like we did, or if you want to make larger cookies, all you have to do is double the size of the balls you make and you're onto a winner.
Whether you're baking for one, or for many, this cookie recipe won't let you down.
---
White chocolate and honeycomb cookies
(Makes 36 small cookies)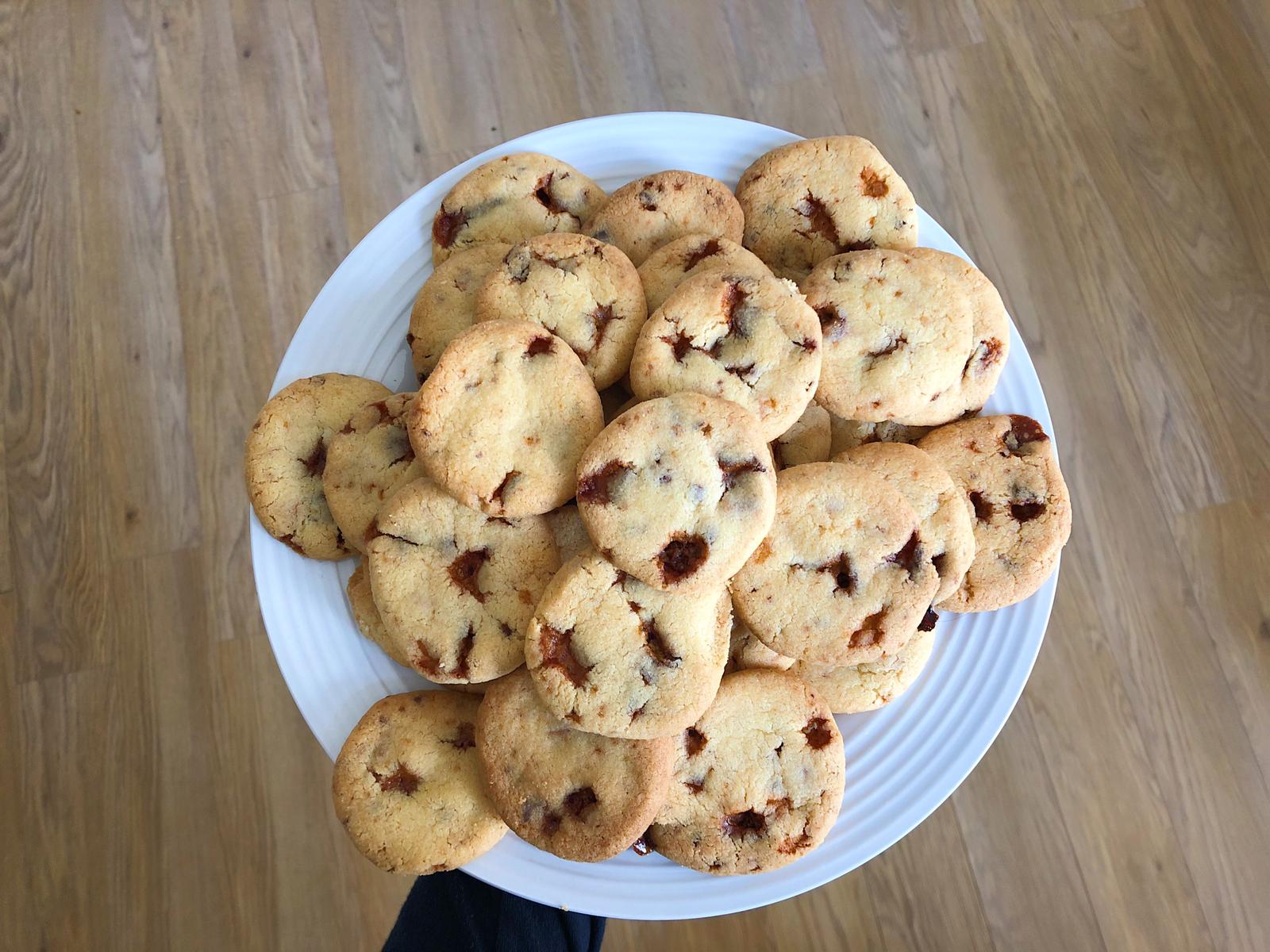 Ingredients:
225g unsalted butter, softened
275g plain flour
110g caster sugar
65g honeycomb (I used Mrs Tilly's chocolate honeycomb), chopped up into small pieces
80g white chocolate, chopped up into small pieces
Method:
Pre-heat the oven to 190°C/170°C fan.
Cream the softened butter in a large bowl with a wooden spoon until it is soft – you can also used a food mixer.
Add in the sugar and beat it until the mixture is light and fluffy – this will take a few minutes.
Sift in the flour and add in the honeycomb and the white chocolate.
Mix the ingredients in by hand, ensuring they are thoroughly mixed in throughout the dough.
Grab a small piece of the dough and roll it into a small ball – the size of a walnut is perfect. Repeat this until you have no dough left to roll.
Place the balls on a tray with baking parchment, giving each enough room.
Flatten each with the palm of your hand. Make sure they do not touch.
Bake for 11 minutes, or until they are golden brown and firm on top. (It is fine if they are slightly soft in the middle).
Leave the cookies to cool on a cooling rack to the side and enjoy once cooled.