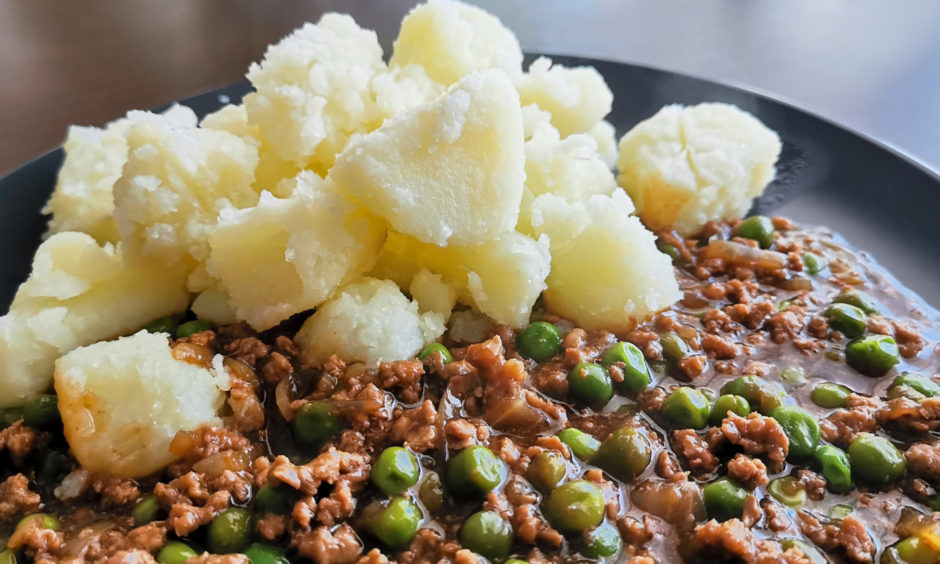 Mince and tatties is one of those dishes that is synonymous with Scotland – hearty, wholesome and, most of all, delicious. Brian Stormont examines the enduring appeal of the teatime favourite.
When I was growing up Monday was a great day for tea – as we always had mince and tatties on a Monday.
It was a fantastic way to begin the week and to this day is still one of my favourite meals. I cook mince and tatties at least once a fortnight – and the empty plates at our table tell me all I need to know about its enduring appeal.
A hearty and traditional favourite, mince and tatties is another one of our really fantastic Scottish dishes which conjures up memories of a warming family meal on a dreich night.
As with so many of Scotland's wholesome dishes, it was borne out of the nation's frugality, originally being made with the cheapest cuts of meat minced to make it go further and ensure nothing was wasted.
Simple and tasty
And, as with most of the great meals, it is so simple to get from hob to plate that everyone can enjoy mince and tatties.
However, along with other fantastic Scottish dishes like stovies, if you take your time making it then it is an amazing meal fit enough to grace any dinner table.
McIntosh of Strathmore, based in Forfar, sell hundreds of thousands of their mince and tatties ready meals every year.
Sales manager Neil Macrae said: "Our McIntosh of Strathmore mince and tatties ready meals are made locally at our site in Forfar using British beef and Scottish potatoes, and the meal remains one of our most popular lines.
"Market data that we purchase shows it is continually in the top 10 chilled ready meals in Scotland year-on-year based on volume sales.
"In the 12 months to the end of June 2020 we sold over 720,000 mince and tatties ready meals in Scotland."
Tasty denner
And such is the enduring appeal of mince and tatties, it was even recognised by the poet JK Annand who said, in his poem of the same name:
"I dinna like hail tatties

Pit on my plate o mince

For when I tak my denner

I eat them baith at yince.

Sae mash and mix the tatties

Wi mince into the mashin,

And sic a tasty denner

Will aye be voted 'Smashin!'"
There is also the famous scene in The Steamie, by Tony Roper, where the women have a passionate discussion about Galloways mince.
And when the play was on at the SSE Hydro in Glasgow last year, Scotbeef, producers of Galloways mince, sponsored the run. You could also enjoy mince and tatties prior to each performance.
There are many ways to enjoy your mince and tatties, and it is all down to personal choice.
As was revealed in an earlier food history article on stovies, there is not really any set way to cook the dish, it varies from house to house – and everyone will tell you the way they cook it is the right way!
For instance, in my house I love to cook my carrots with the mince and occasionally add some peas, while other mince lovers will insist on the vegetables being separate.
Mashed tatties?
Another favourite way of eating the dish is by accompanying it with skirlie (beef suet, oatmeal, butter and pepper) or dumplings and some people will swear the tatties must be mashed.
I like mine to be whole, but they must be floury to soak up all the gravy as you mash them into the mince with the back of a fork.
For me, mince and tatties is part of Scotland's remarkable food heritage and it will still be enjoyed in hundreds of years.
As long as there is mince, there will be mince and tatties.
---
Mince and tatties
(Serves 4)
Ingredients
1kg minced beef
1 large onion, chopped
2 carrots, halved lengthways and chopped
2 beef stock cubes
Salt and pepper, to taste
Gravy granules for thickening
Method
Heat a large pan with a good fitting lid and brown your mince. When browned, remove any excess fat that has come out of the mince and add your onion to the pan and cook for 8-10 mins.
Add your carrots, salt and pepper and crumble in the stock cubes with enough water to cover the ingredients. Bring to the boil and then turn down to a simmer and place the lid on.
Simmer for 45-60 minutes and then thicken to your desired consistency using the gravy granules.
Check your seasoning a serve with tatties and garden peas.
For a vegetarian version, use meat-free mince and stock cubes and substitute the gravy granules for cornflour to thicken the mince.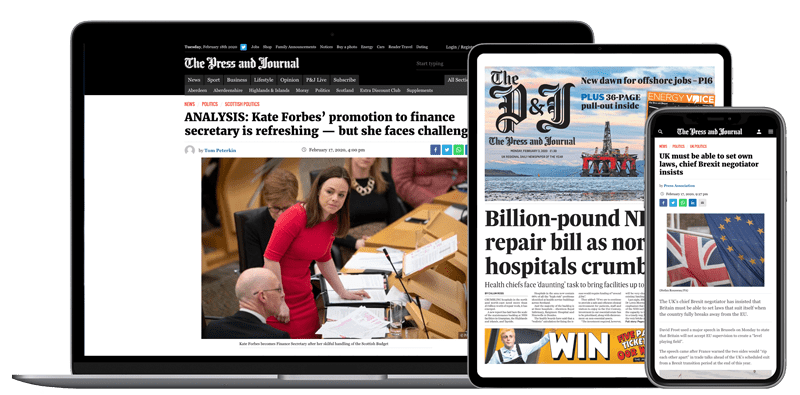 Help support quality local journalism … become a digital subscriber to The Press and Journal
For as little as £5.99 a month you can access all of our content, including Premium articles.
Subscribe