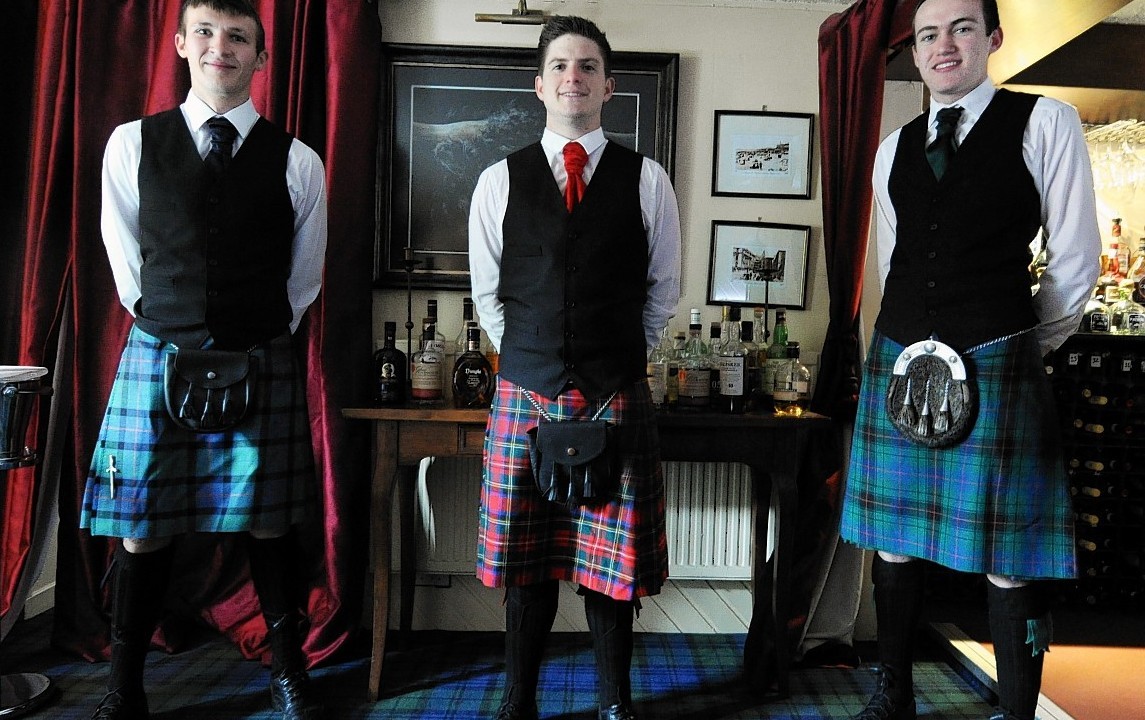 When I found out that I was going to be wined and dined by a chef who has cooked for Sir Sean Connery and Sir Patrick Stewart (to name just a couple) I knew my name deserved to be added to that list.
Any food that is good enough for Mr Bond and a Star Trek captain should be good enough for me too, right?
Thankfully I didn't need to go very far to dine like the stars – just 14 miles from Aberdeen to be exact. Tucked away in the picturesque village of Udny Green, there lies a rather special establishment called Eat on the Green, a quaint cottage which overlooks the traditional village lawn.
Head chef and owner Craig Wilson opened it in 2004, transforming what was once a small pub into a high-quality, fine-dining restaurant.
And he's achieved what many cooks can only dream of – a glittering collection of awards and reviews that have attracted the great and the good to the quiet Aberdeenshire countryside.
But aside from the glitz and glamour – Craig's even been nicknamed 'The Kilted Chef' by Lorraine Kelly – I know there's a lot more to this award-winning businessman than serving the Hollywood elite. For instance, I know that every Christmas he visits the Friends of Anchor ward at Aberdeen Royal Infirmary, handing out delicious canapes to patients. There's never a big fuss made about his kind act though – you can tell it's something he loves to do.
Craig's reputation precedes him, but would his restaurant live up to the hype? Hand on my heart, I can honestly say it was one of the most incredible meals I have ever eaten.
From the attentive, but not over-bearing staff who made us feel like VIPs, to the complementary culinary touches, the experience was flawless. The words 'this is the best steak I have ever had in my life' even came out of my mouth – the nicest compliment I have ever given anyone.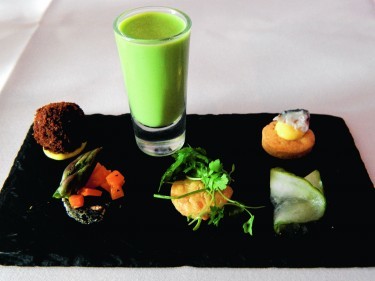 We kicked off with a slate platter of amuse-bouches – wild mushroom velouté, a haggis Bon Bon and a silver spoonful of crispy pork Teriyaki salad.
It was an incredible mix of textures and flavours, and all matched perfectly. The Teriyaki was particularly wonderful, a combination of stickiness, sweetness and crunch.
Next I devoured my hot and cold smoked salmon starter with pickled cucumber. The plate was as pretty as a picture – with sprinkles of wild herbs punctuating the pink fish flesh – but I would never let a work of art stand between me and my stomach.
My dining companion opted for the Scottish wild leek and potato cappuccino – the poshest leek and tattie soup he's ever going to eat.
The vibrant green liquor tasted as earthy as it sounds, and came with a parsley and sea salt scone for dipping. Forget jam and cream – a savoury scone with lashings of salty butter is the future.
He chose the rump of Scottish lamb for his main, served with a cuboid of Dauphinoise potatoes and a red wine jus.
Eat on the Green celebrates good local produce, and the meat could not have been any fresher. It was perfectly pink and juicy.
But the pièce de résistance was my main course – a Scotch Aberdeenshire Angus fillet steak. Wow. The piece of meat cut like a slab of butter and was perfectly cooked medium-rare.
It came with a round of braised steak wrapped in smoky pancetta, door-stop chips that were fluffy inside, caramelised onions, carrot puree and a delicious jus.
I wondered how I would ever be able to eat ordinary food again as I stared longingly at the last mouthfuls on my plate.
We rounded off by sharing a cheese board – cheddar, goats' cheese, stilton and brie. It was beautifully adorned with oatcakes and crackers, quince, walnuts and a boozy poached pear. I don't even like pears, but it disappeared from my plate.
A couple of coffees and another platter of petit fours finished things off perfectly. The star of that show was an orange-flavoured macaroon with a chocolate-cream filling.
The bill came to just under £100 with a couple of soft drinks. An extra pound was added to our bill which goes directly to Friends of Anchor. It's an optional charge, but one you would be a fool not to agree to.
I've always wanted to know what it would be like to be a celebrity, lavished with all that care and attention. Now I might be a little closer to understanding after my experience at Udny Green.