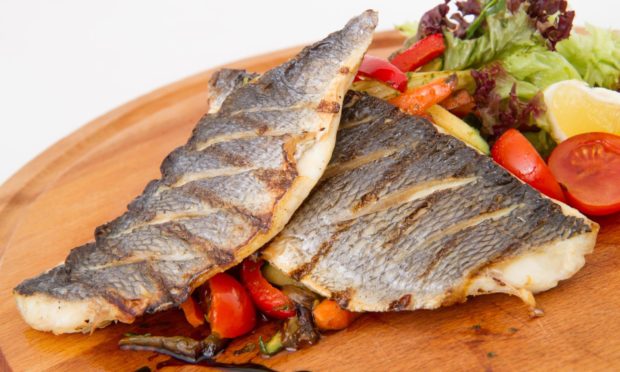 This week's Friday Fakeaway for pan-fried sea bream isn't strictly a fakeaway, but it's a simple restaurant style dish you can make at home.
Earlier this week I featured a short video I filmed making this recipe and as a couple of people asked me how to create it, I thought it would be an ideal meal to share.
It is very easy to make and you can do everything yourself very quickly, but the best part is its simplicity.
I used sea bream which I received from seafood delivery firm, Fishbox, however,  you could use any white fish that has a fairly subtle flavour, such as cod, pollock or whiting.
Served up with homemade sweet potato fries, salsa and boiled green beans, this is one dish you'll want to get tucking into.
You can find all of our Friday Fakeaway recipes here
---
Friday Fakeaway: Pan-fried sea bream with homemade sweet potato fries, salsa and green beans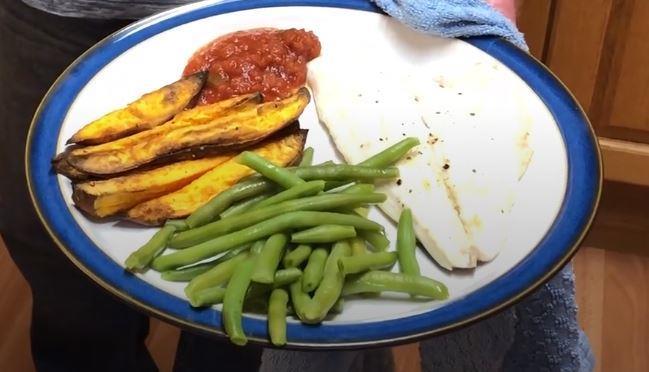 (Serves 2)
Ingredients
1 tbsp olive oil
2 fillets of sea bream
Frozen or fresh green beans
For the sweet potato fries:
1 sweet potato, washed and cut into chip shapes
1 tbsp olive oil
Salt and pepper, to season
For the salsa:
2 tomatoes, finely diced
1 shallot, finely chopped
1 garlic clove, finely chopped
1 red chilli, seeds removed and finely chopped
1 tsp lemon juice
1 tbsp tomato ketchup
Salt and pepper, to taste
Method
Set your oven to 200°c (180°c fan)
Put all your salsa ingredients in a bowl and combine and lay aside. If you have time do this the night before as it allows the flavours to really combine. If you don't like it chunky, you can blend it a little or even smooth. The tomato ketchup is a brilliant ingredient as it gives the salsa a sweet flavour and a nice consistency, although you can also use passata and a teaspoon of sugar or sweetener instead.
Take your sweet potato chip shapes and combine with the olive oil and some salt and pepper before laying out on a baking tray and place in your oven. Cook for 20 minutes turning occasionally until nicely browned.
Around 10 minutes before your chips are ready put your green beans on to simmer in boiling water.
Five minutes before your chips are ready, heat the tablespoon of olive oil in a frying pan and fry your fillets skin side down first for a couple of minutes and then another couple of minutes on the other side.
Serve the sea bream with the chips, green beans and salsa on the side.
More in this series…