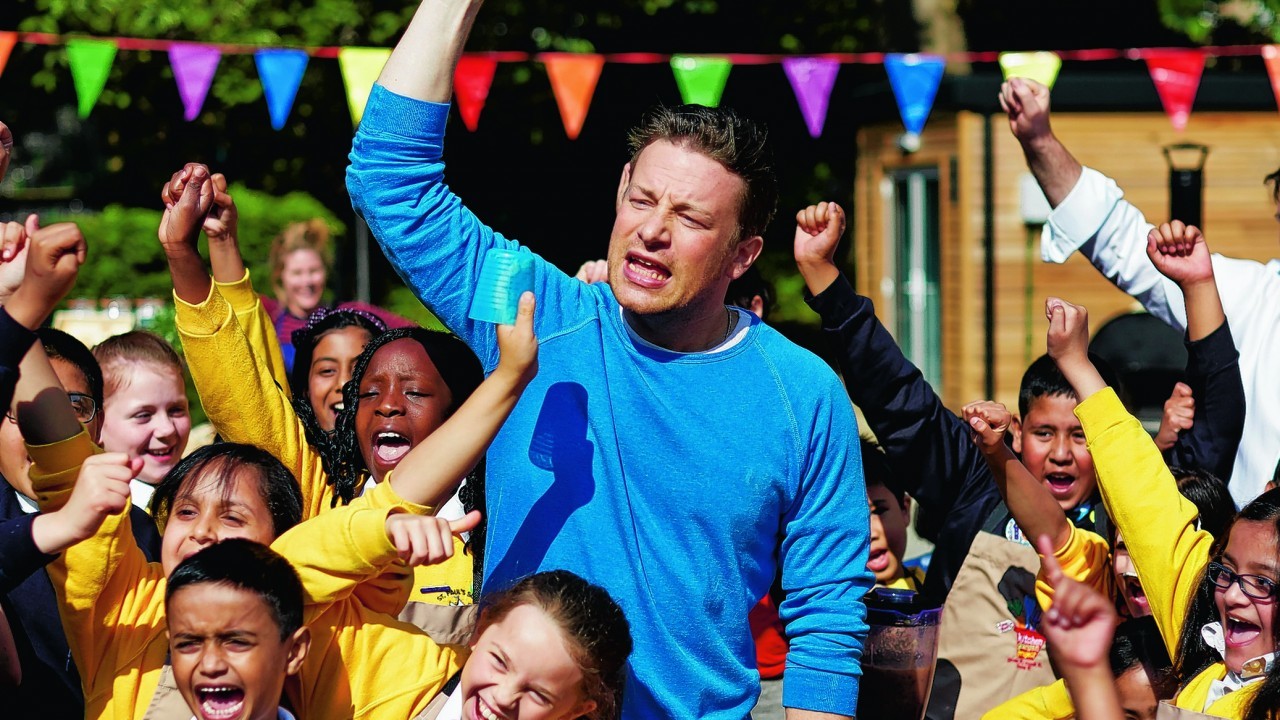 Learning about food and cooking from scratch is one of the most valuable skills a child can learn.
Nowadays there is an ever-growing reliance on unhealthy convenience foods, with millions of people lacking the confidence and even the most basic skills to cook for themselves and their families.
By educating children about food in a fun and engaging way, celebrity chef and campaigner Jamie Oliver and his teams across the country have been getting involved with children to equip them with the skills they need to live healthier lives.
Jamie's Aberdeen-based team has been hard at work championing Jamie Oliver's Food Revolution campaign with primary schools and colleges around the city. Hosting food demonstration days, both within schools and from the city's Union Street restaurant, the team of chefs and restaurant managers have been bringing fresh ideas to the table, encouraging kids to get more involved with food.
Beverley Hartley, general manager of Jamie's Italian, Aberdeen, explains: "We have been working in line with ideas generated by Jamie himself. It's extremely important to encourage children, whatever their existing cookery skills, to explore where their food comes from, explain about the importance of cooking and eating fresh local produce, and educate on the importance of eating a healthy, varied diet. We have also been reinforcing the fact that delicious food can be accessible to everyone – it doesn't have to be expensive or hard to prepare.
"Kids are going home sharing their new skills and recipes with siblings, parents and friends."
Here are some of Jamie's recipes specially for kids:
RAINBOW SALAD WRAP
SERVES SIX
Total time: 30 minutes
Nutrition: 191 cals, 7.6g fat (2.4g saturated), 6g protein, 23.3g carbs, 10.3g sugar, 0.74g salt
This is colourful, seriously tasty and fun to make. Feel free to use other firm fruit and vegetables that are in season where you live, or leave out the wraps and eat it as a salad if you prefer.
EQUIPMENT
Scrubber
Box grater
Chopping board
Scales
Large bowl
Optional: Rubber gloves
Optional: Knife
Empty jam jar with lid
Measuring spoons
1 large spoon
INGREDIENTS
2 small raw beetroot, different colours if possible (roughly 150g)
2 carrots
150g white cabbage
1 firm pear
Bunch of fresh mint
Bunch of fresh flat-leaf parsley
6 small wholemeal tortilla wraps
50g feta cheese
FOR THE DRESSING
5 tablespoons natural yoghurt
Teaspoon English mustard
3 teaspoons of vinegar, such as red wine, white wine or cider
2 tablespoons extra virgin olive oil
1. Wash the beetroot and carrots under cold running water, scrubbing with a scrubber to get rid of any dirt (there's no need to peel them).
2. Pick off and discard the wispy ends from the beetroot.
3. Hold a box grater steady on a chopping board, then gripping the root end, coarsely grate the carrots, stopping before your fingers or knuckles get too close to the grater. Place the grated carrots into a large bowl.
4. Coarsely grate or finely slice the cabbage, discarding the core, and add to the bowl.
5. Remove the stalk from the pear, coarsely grate (core and all), then place it into the bowl.
6. Finally, hold the root end of the beetroot and coarsely grate (you may want to wear rubber gloves for this), then add to the bowl.
7. Pick the mint and parsley leaves, then discard the stalks. Tear or finely chop the leaves on a board and add to the bowl.
8. Add all the dressing ingredients to a jam jar.
9. Put the lid securely on the jar and shake well.
10. Have a taste and see whether you think it needs a bit more yoghurt, vinegar or oil – you want it to be slightly too acidic, so that it's still nice and zingy once you've dressed your rainbow salad.
11. Drizzle most of the dressing over the salad – just remember you can always add more but you can't take it away, so be cautious.
12. Divide the salad between the tortilla wraps, then crumble a little feta over each.
13. Roll up the wraps, tucking in the sides as you go, then serve.
JAMIE'S TOP TIP: Remember that box graters are very sharp so use them carefully. Hold hard fruit and vegetables with a firm grip and use nice big chunks so that your hands are safely out of the way. When your knuckles get too close to the grater, stop grating and discard the leftovers.
SUPER SMOOTHIES
SERVES TWO
20 to 30 minutes
Nutrition: 176 cals, 1.2g fat (0.2g saturated), 4g protein, 34.8g carbs, 32.3g sugar, 0.4g salt
A deliciously cold, quick smoothie is one of my favourite ways to start the day – here are four of my favourite combos. Once you know how to do it, feel free to use whatever seasonal fruit and veg you've got to hand and experiment with your own favourite flavours.
YOU WILL NEED:
Knife
Chopping board
Liquidiser
Scales
Measuring jug
Measuring spoons
Microplane
Y-shaped peeler
INGREDIENTS
FOR THE GREEN SMOOTHIE
1 banana
200g baby spinach
250ml fresh apple juice
1 lime
FOR THE PURPLE SMOOTHIE
2 pears
150g frozen blueberries
100ml fresh apple juice
FOR THE ORANGE SMOOTHIE
2cm piece of ginger
1 carrot
200g frozen mango
200ml fresh orange juice
1 lime
FOR THE WHITE SMOOTHIE
1 banana
3 tablespoons ground almonds
250ml milk
1 tablespoon runny honey
METHOD
For the green smoothie
1. Peel the banana and cut into nice big slices on a chopping board – ideally you want to use frozen bananas, so try to remember to freeze them the day before.
2. Add the banana and spinach to a liquidiser.
3. Pour in the apple juice.
4. Cut the lime in half.
5. Squeeze all the lime juice into the liquidiser.
6. Secure the lid and blitz until smooth, then serve.
For the purple smoothie
1. Remove the stalks from the pears, then use a knife to cut into quarters, removing and discarding the cores.
2. Add the pears and the blueberries to the liquidiser.
3. Pour in the apple juice.
4. Secure the lid and blitz until smooth, then serve.
For the orange smoothie
1. Use a teaspoon to scrape all the skin off the ginger.
2. Finely grate the ginger onto a board using a microplane.
3. Use a Y-shaped peeler to peel the carrot, then trim and roughly chop it.
4. Add the ginger, carrot and frozen mango to a liquidiser.
5. Pour in the orange juice.
6. Cut the lime in half.
7. Squeeze all the lime juice into the liquidiser.
8. Secure the lid and blitz until smooth, then serve.
For the white smoothie
1. Cut the frozen bananas into nice big slices on a chopping board.
2. Add the banana and ground almonds to a liquidiser.
3. Pour in the milk.
4. Drizzle in the honey.
5. Secure the lid and blitz until smooth, then serve.
JAMIE'S TOP TIP: You can make all these smoothies with fresh fruit, but it's a great idea to bag up fruit combos and freeze them ahead of when you need them, which also means you don't need to add ice.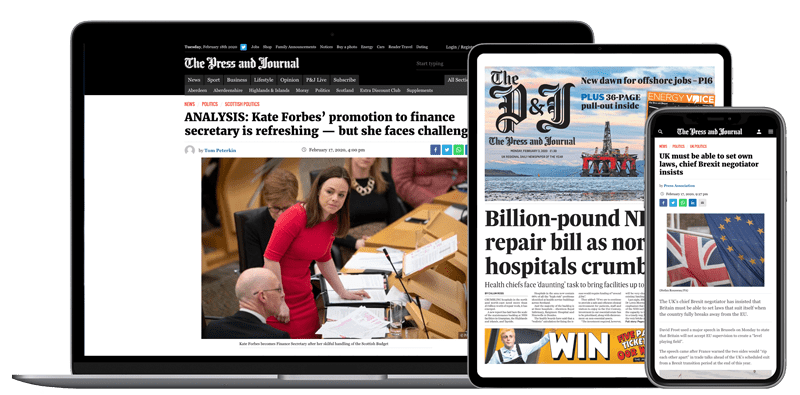 Help support quality local journalism … become a digital subscriber to The Press and Journal
For as little as £5.99 a month you can access all of our content, including Premium articles.
Subscribe