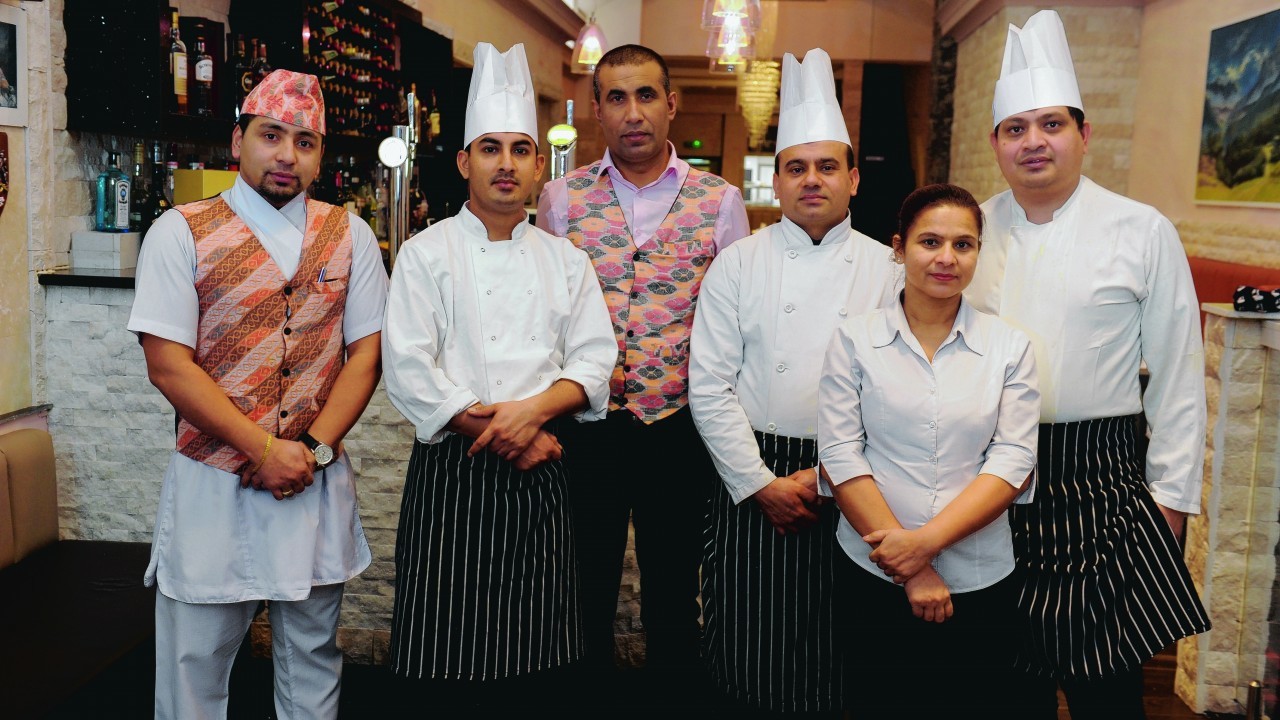 Let's get the name of the restaurant out of the way first. I thought the unusual name might have been a clue to its address, but surely Union Street does not stretch that far. Then I wondered if it was the longitude and latitude for Nepal, which has a strong influence over many dishes on the menu. Wrong again. We discovered it is actually the height in metres of the world's biggest mountain, Mount Everest, which straddles the border between Nepal and China.
That's quite a lofty pinnacle to aspire to for a restaurant, but 8848 has a good stab at it. We arrived tired and famished after trekking 200yds from the car park. Poor things.
The Indian/Nepal-themed restaurant has been open only a few weeks, but must get a fair few quizzical looks from passers-by due to its eye-catching name.
Once inside, you are struck by other differences: it doesn't look like other Indian restaurants. It breaks the mould with dazzling chandelier-style lights running the length of the long and narrow eating area.
Clever use of granite and other brickwork gives it a stylish, ultra modern look. At the end of the room, you can see the chefs working in their open kitchen.
We were given a warm and friendly greeting and were guided to a cosy table for two. It was early on a Saturday night and there was a brisk trade; by 7.30pm, it was packed with virtually every table occupied. Be warned: it pays to book for popular times.
The menu also kept us occupied. Luckily, there was not an endless list, just enough to tempt and spark discussion about the possibilities. The Indian and Nepalese dishes are clearly marked in their own sections. Some old favourites were among the Indian offerings, but the Nepalese ones were less familiar, yet still very attractive on the eye.
We began with king scallops, with carom seeds, marinated and with a sprinkle of crusted mango chilli for my wife, and for me chilli chicken: pieces of chicken breast, marinated with spices and sauteed.
Both were excellent, I have to say: the scallops were plump and sweet. My chilli chicken was a rich and flavoursome combination with the added punch of chilli, peppers and onions. It was so good, my wife tried some of mine, too.
It was a very good start to the evening. For mains, my wife went for the chef's signature dish: lamb shank nihari. It really did strike a picture as it arrived at our table and we sensed others were admiring from surrounding tables, too.
The spring-lamb shank rearing up from the plate dominated, of course, but it was smothered in an amazing Nepalese spicy sauce, which also contained potatoes, celery and carrots. It was accompanied by a mini-Everest mountain of saffron rice.
I chose fillet of monkfish, generous chunks of marinated white fish, with wild mushrooms, spinach and yellow lentil.
Both dishes, despite being fish and meat, had something common: they were generous in size, and complemented by a superb rich sauce with a deep fullness of flavour which is hard to describe. A lot of care and attention had gone into both dishes and they were very satisfying and memorable.
The surroundings were interesting and the staff friendly and attentive throughout. Our only complaint was that after taking our first drinks order, we were never asked again about more drinks, which I think is something they could work on to improve their service.
Overall, though, it had been a great experience and just a bit different from the norm.
Winning over a loyal fan base will not be a mountain to climb for 8848, if they keep this up.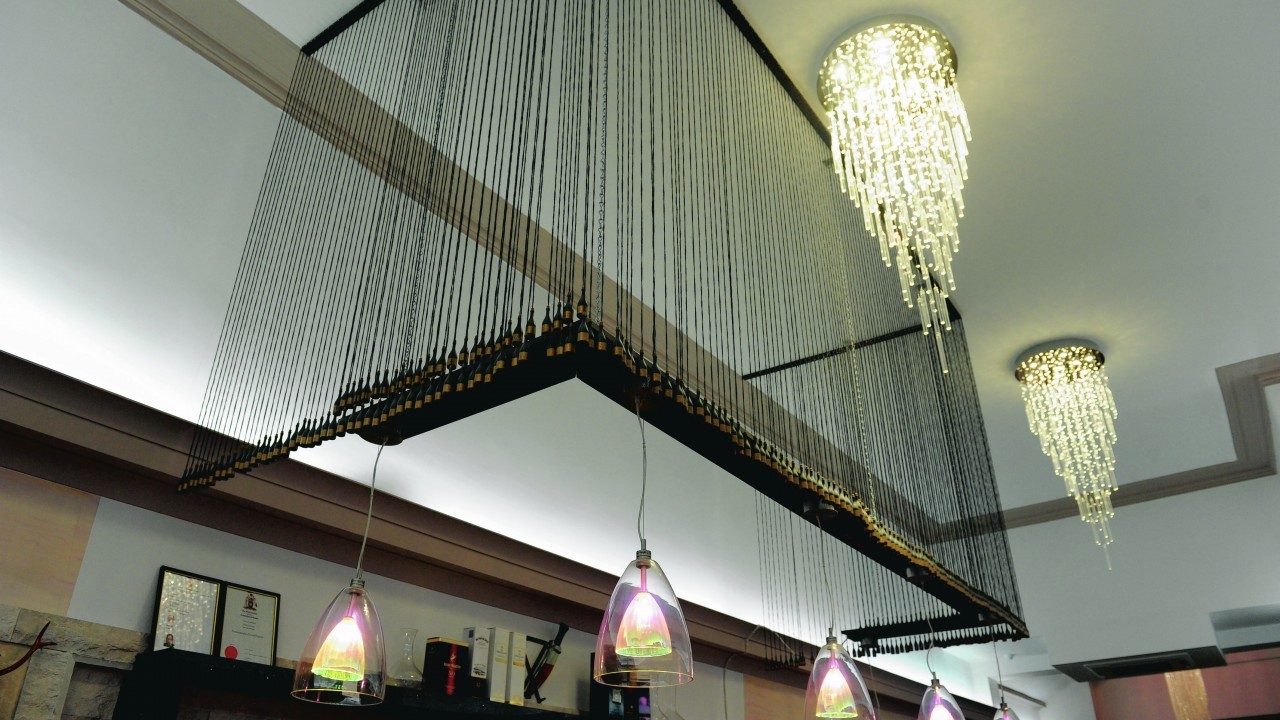 8848 RESTAURANT
347 UNION STREET, ABERDEEN. PHONE 01224 595588.