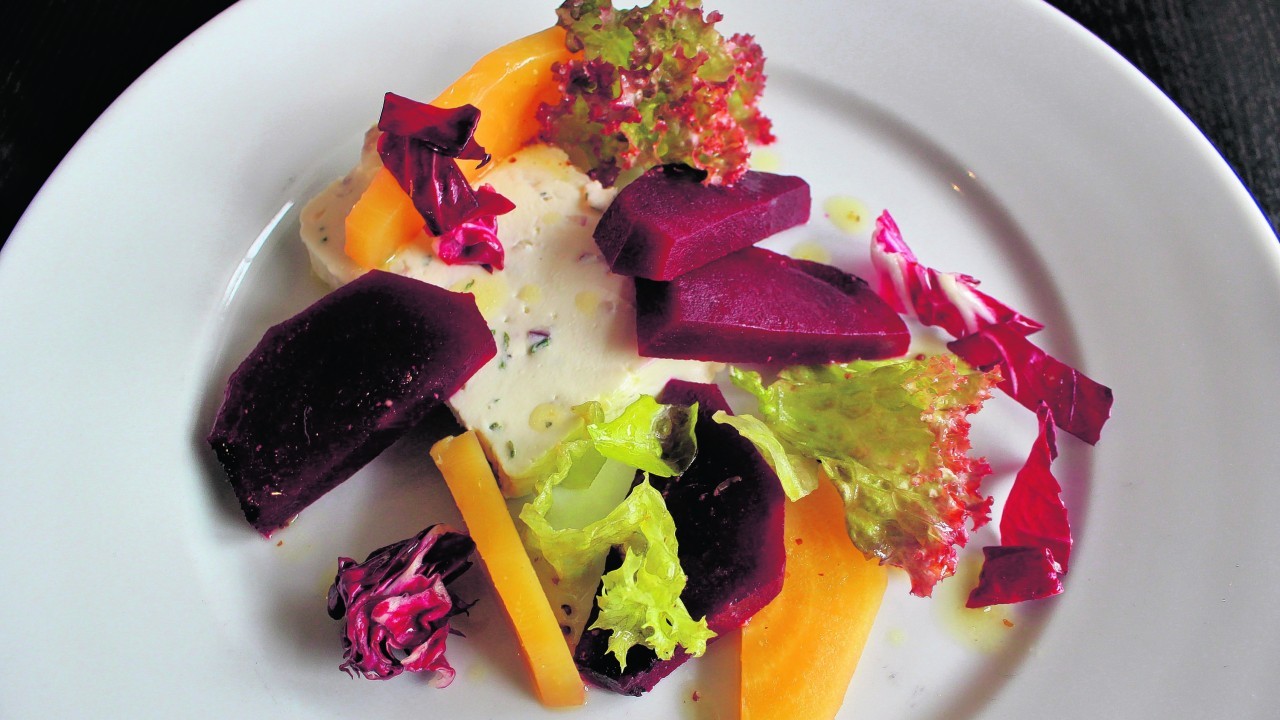 River View Restaurant, Atholl Arms Hotel, Dunkeld
In a world where life appears to whizz by at ever-increasing speeds, it's nice to occasionally stop and slow right down. So when I got wind of a special "slow dinner" event taking place each month at the Atholl Arms Hotel in Dunkeld, I was intrigued.
En-route, I pondered on what lay in store. Would it be a dinner you'd be expected to spend all evening slowly savouring, or dishes that had been cooked slowly, perhaps soups and stews that had literally taken hours if not days to slowly cook in their own juices?
I was wrong on both counts. The dinners, held on the first Thursday of each month, are based on the Cittaslow method of cooking which uses as much locally sourced and seasonal ingredients as the chef can get his or her hands on. Cittaslow has its roots in the Slow Food movement, originally set up in the late 1980s as an antidote to the fast food culture, it encourages and supports local people and businesses to showcase their own produce and traditional dishes.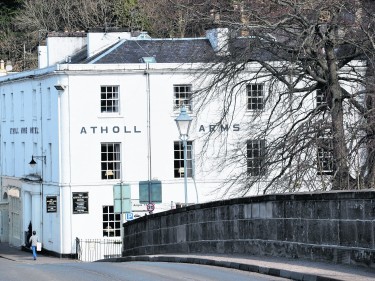 The Atholl Arms Hotel, a distinctive white building dating back to the 1820s, sits next to Dunkeld's historic bridge and overlooks the River Tay. It has been offering slow dinners for some time, encouraged by its director of operations, Alan Berwick. He was previously at the New County Hotel and Opus One Restaurant in Perth, where the food is very good, while Perth was the first Scottish city to join the European Cittaslow movement.
That's the back story, now on to the dining experience.
Although tempted to pull up a comfy chair in front of the roaring fire in the hotel's lounge – we'd already decided to have a post-dinner coffee here – we accepted the invitation from the friendly waitress to take our table at the River View Restaurant, which enjoys fine views over the river and distant hills.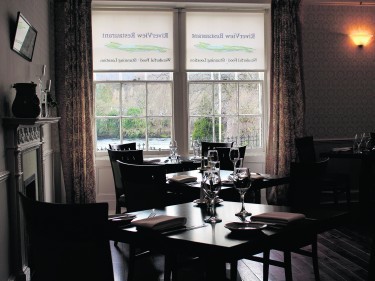 It's a pretty room, tastefully decorated and with a nice selection of old black and white photographs of the village from bygone days. A slow, five-course dinner here costs just £28 per head, with wine flights an optional extra.
We started with cream of carrot and sweet potato soup which was nicely warming and served without frills such as a swirl of cream.
It was fine but not fancy, not something I could say about the rest of the meal which more than met my expectations and offered exceptional value for money.
My next course was a marinated beetroot salad, which rather unusually had golden and purple beetroot, served with a wonderful melt in the mouth whipped goat-cheese mousse.
My partner opted for a poached fillet of salmon served with a fresh pea puree, parsley mash and a lovely lemon sauce.
Keen to try the suggested wines, we asked if you could split a small glass with each course which the waitress happily agreed to. A Macon Blanc Villages Henry Fessy Burgundy (£4.50 for 125ml), was a good call as it was delightfully fragrant.
Before the next course, we were presented with a wonderfully zingy lemon sorbet. Now there's the rub.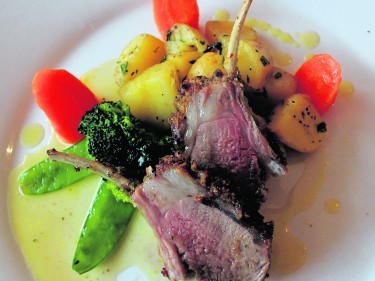 Having had a generous portion of soup, a salad/salmon and a sorbet, it almost felt like we'd had our dinner, so were happy to agree to the waitresses's suggestions of a wee break before bringing out the next course – mint-crusted rack of Perthshire lamb with crushed baby potatoes and a honey vinaigrette, accompanied by a Small Lot Blend Zinfadel Organic Mendocina County US (£4.20 for 125ml).
This was a dish worth waiting for. The lamb was perfectly cooked and full of flavour and I'm not embarrassed to say we happily gnawed on the bones. Always a good sign, and I noticed other diners following suit.
I'm not a huge fan of crushed potatoes but have to admit these were exceptionally good; really fresh and dotted with lashings of lovely butter.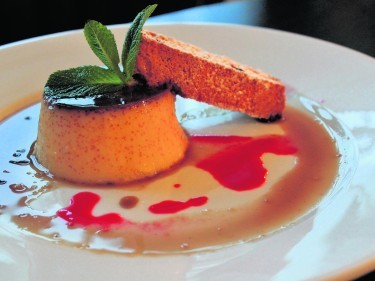 For our final course, the choice was banana-infused creme caramel with biscotti and a raspberry coulis or a Scottish cheeseboard with oatcakes, grapes and home-made chutney. My sweet-toothed partner went for the pud, while I happily fed my addiction to cheese with a nice selection of cheeses including another favourite of mine, Strathdon Blue.
Creme caramel is a classic dessert and I felt giving it a banana flavour and including a big chunk of banana within it made it taste more like an old-style banana custard. Given the night's ethos of championing local produce, showcasing bananas seemed rather odd, but that was our only quibble on what had been a really lovely dining experience.
And with that, we moved with all the grace of two people who have over-indulged, to the warming glow of the fireside where we enjoyed coffee and a lovely selection of complimentary petis fours. Did we feel spoilt? Absolutely. As for slow dining – I'd happily rush to experience it again.
RIVER VIEW RESTAURANT, ATHOLL ARMS HOTEL TAY TERRACE, DUNKELD. PHONE 01350 727219
2 x 5 COURSE SLOW DINNERS £56
1 MACON BLANC BURGUNDY £4.50
1 ZINFANDEL ORGANIC £4.20
BILL £64.70
GRACE LEFT £5.30
£70
FOOD 4 stars
ATMOSPHERE 4 stars
SERVICE 5 stars