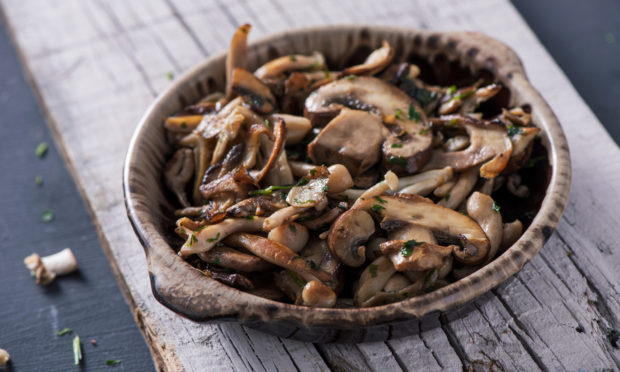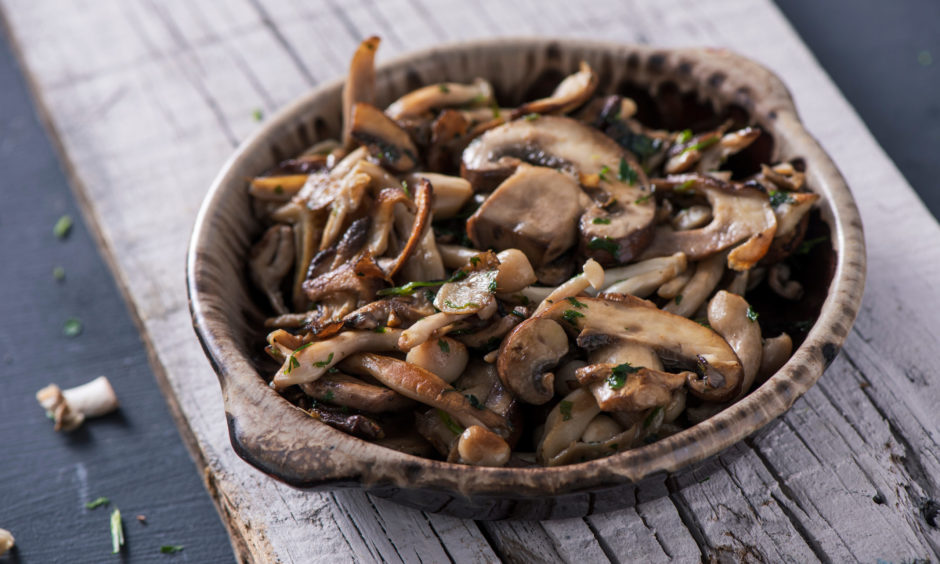 Up your vitamin D intake with these three ways to use mushrooms, regardless of your skills in the kitchen.
You'll look at mushrooms with nothing but love and admiration after giving these recipes a go, courtesy of nutritionist Madeleine Shaw.
She's even thrown in a mouth-watering burger to help you celebrate this Thursday's National Burger Day.
So, whether you like Mexican-style food, a good burger or you prefer to hone your baking skills, there's a way you can do it using these vitamin D-rich veggies.
If these have tickled your taste buds and you want more, then why not give some of our previous three ways with… a go, too?
---
Mushroom Tacos
(Serves 2)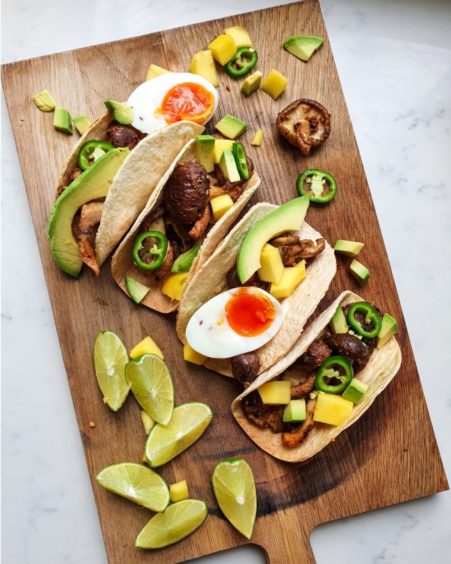 Ingredients
150g mushrooms
1 tbsp of sriracha
1-2 eggs, boiled
4 tortillas
1 avocado, sliced
½ mango, cubed
1 jalapeno, thinly sliced
1 lime
Salt and pepper to taste
Method
In a pan heat the oil, mushrooms and sriracha with some salt, fry for 7-10 minutes until golden.
Heat the oven to 200°C and pop the tortillas, drape over two to three wires on the oven rack to create tacos, bake for 5 minutes then remove carefully.
Pop the mushrooms, avocado, mango, jalapeno, lime juiced, eggs, salt and pepper together in the tacos.
---
BBQ Pulled Mushroom Burger
(Serves 2)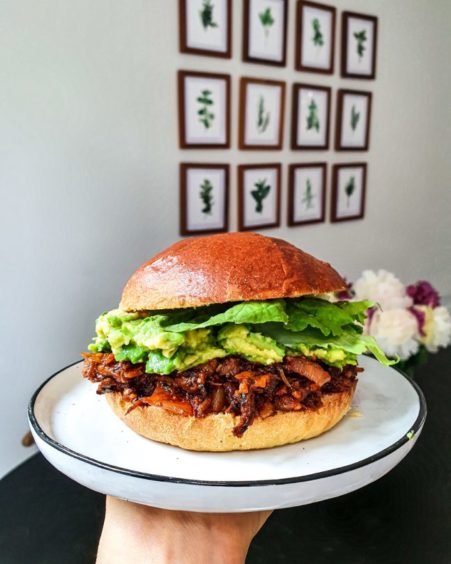 Ingredients
3 Tesco Vitamin D Enriched Portobello Flat Mushrooms
1 white onion, diced
1 tbsp of olive oil
4 tbsp of tomato puree
1 tsp of garlic powder
1 tsp of cayenne
1 tsp of smoked paprika
1 tbsp of maple
2 tbsp of balsamic
Salt and pepper, to season
To serve:
1 avocado
Lettuce, a few leaves
2 burger buns
Method
Remove the mushroom stalks and turn upside down so the top is facing down on a chopping board and shred the mushrooms using two forks.
Fry the onion in olive oil for 5 minutes followed by the spices and shredded mushrooms. Season and fry for a further 5 minutes.
Next add the tomato, maple syrup and vinegar, simmer on a low heat for 10 minutes.
Mash 1/2 the avocado and season then assemble the burger with the mushrooms, mashed avocado and lettuce.
---
Mushroom, Feta and Tomato Tart
(Serves 4-6)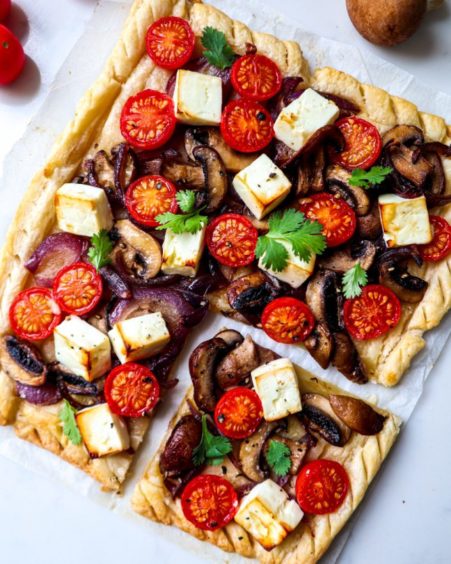 Ingredients
1 filo pastry slice (e.g. Jus-Rol)
8 cherry tomatoes, halved
150g Marks & Spencer's Vitamin D Enriched Super Chestnut Mushrooms, sliced
1 red onion, finely sliced
2 garlic cloves, sliced
1 tbsp of olive oil
1 tsp of thyme
Salt and pepper, to taste
100g of feta
Method
Preheat the oven to 200°C.
Heat a pan with the olive oil and garlic and fry for a few minutes then add the onion and mushroom, thyme and salt. Fry for 10 minutes until golden.
Roll out the filo pastry onto a lined baking tray. Score the border of the pastry and add the onion, mushrooms, feta and tomato. Season with salt and pepper.
Bake for 15 to 20 minutes until golden brown.
---
More in this series…
Three ways with picnic food: Celery sausage rolls with a beer dip and two different salad ideas
Three ways with beetroot: From red velvet pancakes to tarte tatin, enjoy beetroot as never before