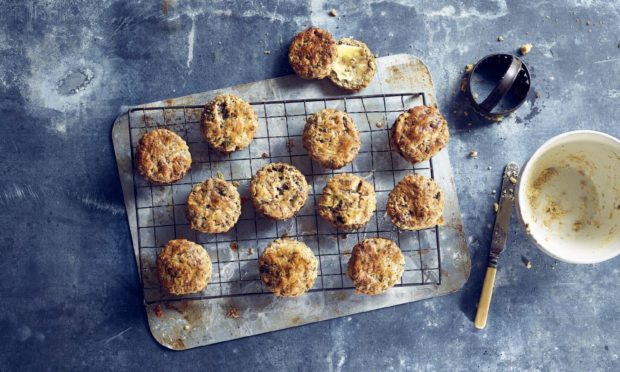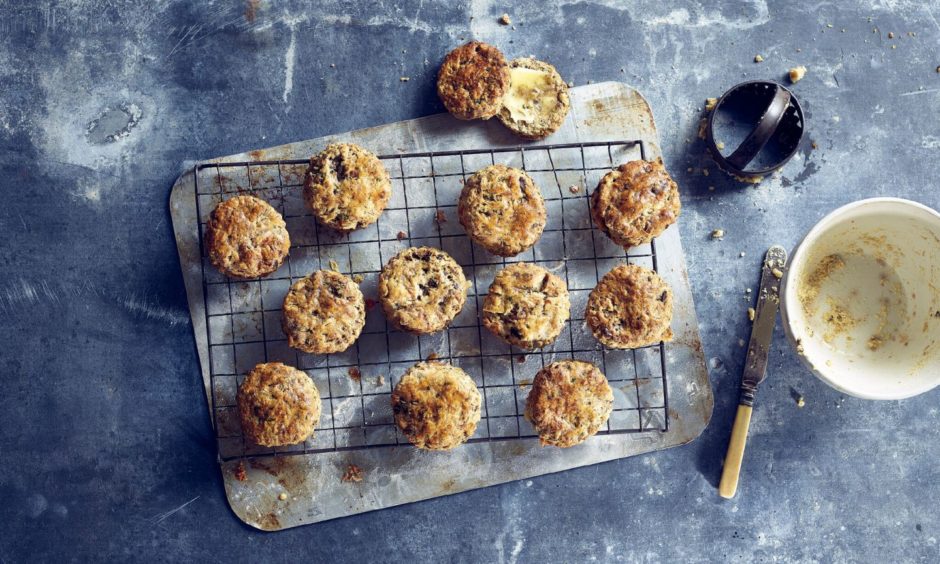 Savoury scones are a great way to start your weekend – and we've found the yummiest recipe to do just that.
What comes first – the cream or the jam? Well, that conundrum need not be a thing of your weekend with this savoury scone recipe that's perfect for your weekend.
Utilising Stilton and pickled walnuts (these are from Opies Foods, but you can use any kind of pickle, or even olives if you prefer) these scones are are great treat to wake up to and even make an ideal mid-morning snack.
If Stilton's not your thing, replace it with any any strong-tasting hard cheese. It's also a great way to use up leftover cheese you may not have finished during the week.
For more brunch inspiration, take a look at our previous recipes here, including a delicious muesli tumble, a new type of butter to spread on your toast, and some chantenay and raisin breakfast muffins.
---
Stilton and pickled walnut scones
(Makes 8)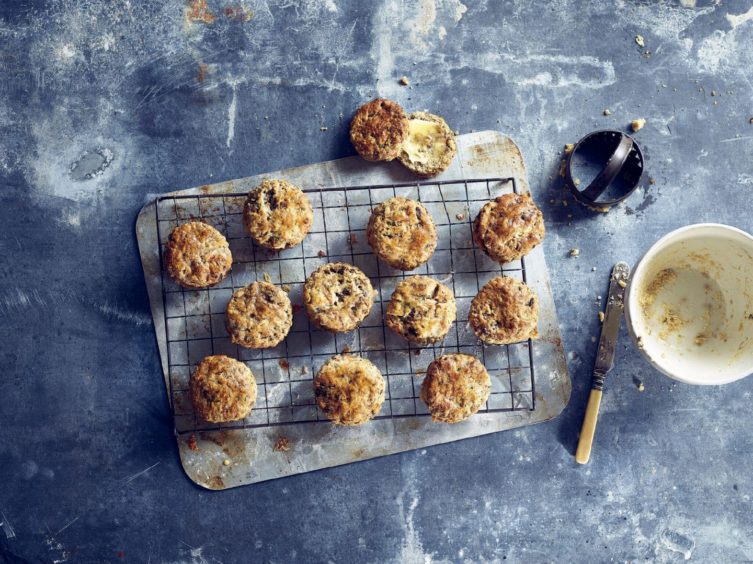 Ingredients
200g self-raising flour
50g unsalted butter, cut into cubes
50g Stilton cheese, crumbled
80g Opies Pickled Walnuts, finely chopped
1 tsp English mustard
1 tbsp fresh chives, chopped
80ml full fat milk 1 egg, beaten
Method
Pre-heat the oven to 190C.
Sieve the flour into a large bowl; rub in the butter cubes until the mixture resembles fine breadcrumbs.
Stir in Stilton, Opies Pickled Walnuts, mustard and chives. Make a well in the centre of the mixture, using a round bladed knife, gradually mix in the milk until a soft dough is formed, do no over mix.
On a floured surface lightly knead, using a rolling pin, roll to 20mm thick and cut out using a 6cm round cutter.
Place on a greased baking tray and brush with beaten egg to glaze. Bake at 190C for about 15 minutes until golden brown.
Transfer to a cooling rack and leave to cool slightly, best eaten warm.
Recipe from opiesfoods.com
---
Read more from this series…
Brunch box: Creamy scrambled egg with salmon and diabetes-friendly tortilla muffins