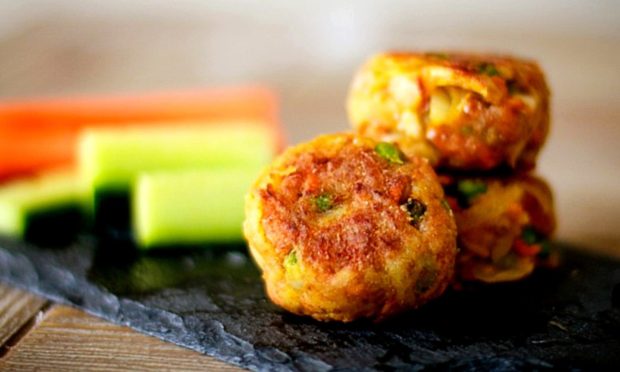 Three healthy and simple lunchbox recipes to make sure our kids are getting all the nutrients they need.
Getting them involved in making the food they will be eating is important too, and teaches them important life skills at the same time.
During the October school holidays, why not encourage them to cook these three recipes which can all be eaten hot and fresh, but taste equally good cold, which makes them ideal for packing into school lunchboxes.
The recipes have been created by Little Cooks Co, a delicious, healthy and fun recipe kit, for kids, delivered straight to your door from £8.33 a month.
---
Bubble and squeak
(Serves 4)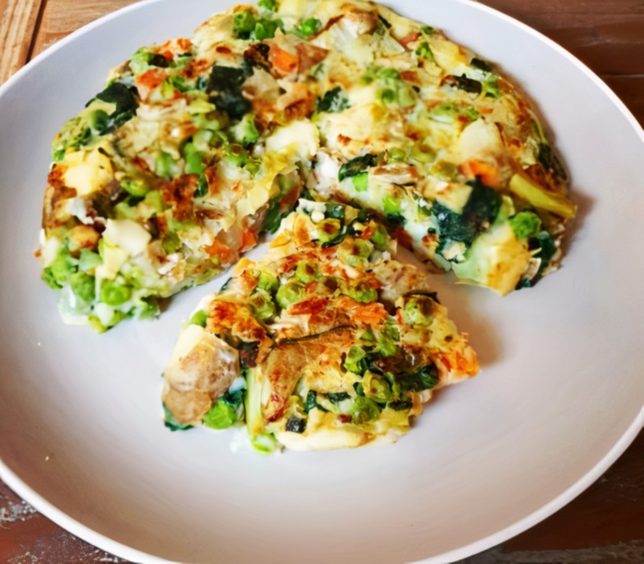 Ingredients
400g potatoes
150g peas
150g sweetheart cabbage
40g spinach
1 courgette
1 carrot
1 onion
3 cloves of garlic
Glug of olive oil
Method
Scrub your potatoes (no need to peel), chop into 1 inch pieces and cook in a saucepan of water for 20 mins until soft.
Add the peas for the last minute to soften them.
While the potatoes are cooking, finely chop the onion and garlic and everything else into small pieces.
Fry the onion and garlic for a few minutes and then add the other vegetables and fry on a low heat for around 15 minutes until softened
Add the strained potatoes and peas and use a wooden spoon to break the potatoes up until there are no big chunks left.
Fry for another 10-15 minutes, stirring regularly
For the last five minutes flatten the mixture and let it crisp up in the pan.
Turn it out on to a plate and allow to cool before cutting into slices.
Perfect served with fried egg and salad, or a boiled egg in packed lunches.
---
Veggie nuggets
(Makes 12 nuggets)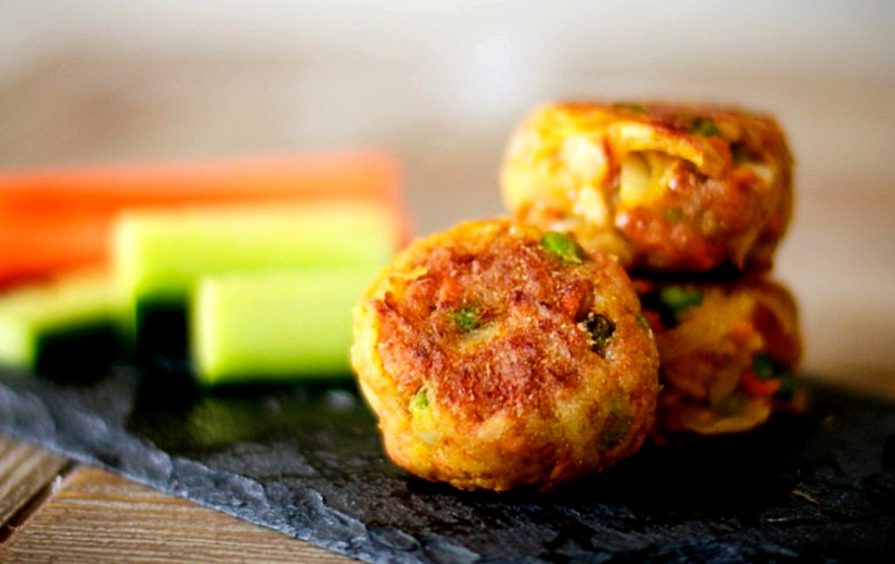 Ingredients
2 potatoes
3 carrots
100g peas (frozen is fine)
1 onion
2 cloves of garlic
1 lemon
50g flour and a little more for rolling
Pinch of salt
Oil for frying
Method
Grate the potatoes and carrots and finely chop the onion and garlic cloves.
Heat some oil in a frying pan on a low heat and gently cook the vegetables and peas for 5-10 minutes until softened.
Transfer into a mixing bowl and stir in the juice of a lemon (remove any pips), the flour and a pinch of salt.
Allow to cool and then use your hands to shape them into balls.
Place the balls on to a plate and pop in the fridge for 10 minutes.
Next, scatter some flour on to a plate and roll the chilled nuggets in the flour, squishing them down a little into patty shapes.
Heat some oil in a frying pan and fry the nuggets for 3-4 minutes on each side.
Remove and place on some kitchen roll to soak up any excess oil.
Once cooled they can be kept in an airtight container in the fridge for up to three days.
---
Cheesy chicken balls
(Serves 2)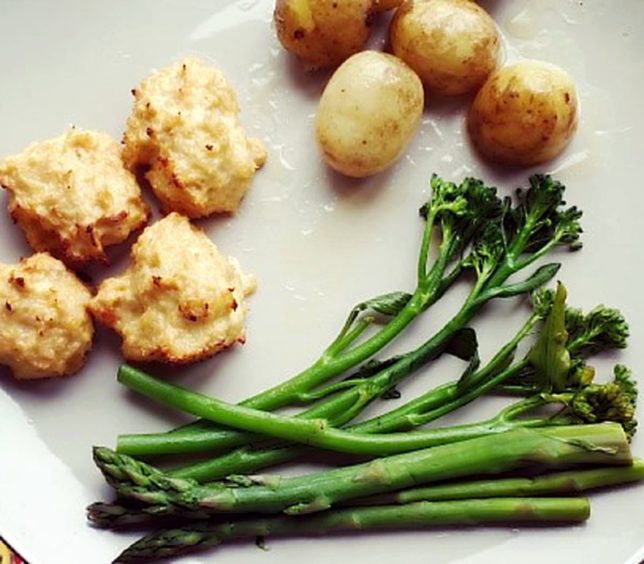 Ingredients
2 organic chicken breasts
113g grated cheese
29g breadcrumbs
½ an onion
1 egg
½ tsp salt, smoked paprika and Worcester sauce
Method
Preheat the oven to 180C or 170C (fan assisted).
Pop the onion in a food processor and whizz till fine.
Add everything else and whizz till fully combined.
Either use a spoon or your hands to make meatball-size balls.
Place on a baking tray and bake for 20-25 minutes until they are golden.
---
 Read more in this series…