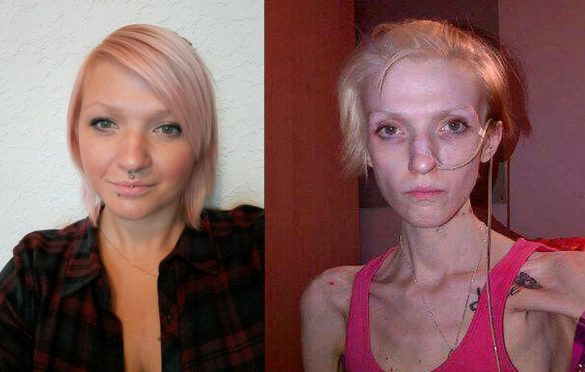 When Becky Rudkin found herself in a hospital bed after yet another health scare, she knew her life had to change.
As a long-term diabetic, the Inverness woman had just been rushed to accident and emergency after her blood sugar plunged to dangerously low levels.
Her precarious health was worsened by the fact that Miss Rudkin, a type one diabetic, was battling a relatively unknown eating disorder at the same time.
Known as diabulimia, the psychological condition convinces sufferers to stop taking their insulin in order to lose weight.
Despite campaigners' efforts, it is still not recognised as an official mental health condition, meaning many people go undiagnosed.
But now, the 29-year-old, who lives in Aberdeen, is sharing her story in an effort to highlight the disease.
The former Charleston Academy pupil recently appeared in a BBC documentary about the illness.
She said: "There are so many people who become diabetic and they're becoming a lot younger too.
"It took me a while to decide to speak my mind, but I'm glad that I have stepped forward and done it.
"So many people have messaged me to tell me they have suffered with it."
At her lowest ebb, Miss Rudkin was emaciated, had fallen out with her parents and brother and had been admitted to the Eden Unit at Cornhill Hospital, Aberdeen, which specialises in eating disorders.
And after slipping into a coma three times, she decided it was time to "fight back" and gradually began to overcome the disorder.
She said: "I'd say I don't even recognise myself from four years ago.
"I have got more confident, more energy and, at the moment, I am loving life.
"I'm taking each moment as it comes, whereas before, I was taking each hour as it came because I didn't know if I was going to die.
"I was giving myself such a hard time, I felt like I was failing at everything I was doing. The fact I was able to lose so much weight by not taking my insulin felt like the only thing I could achieve."
Miss Rudkin has urged parents of younger diabetics to ensure they discuss the dangers of not taking insulin.
She has also advised anyone who thinks they may have the disorder to confide in someone they trust.
Diabulimia: The World's Most Dangerous Eating Disorder is available to watch on BBC Three's iPlayer channel.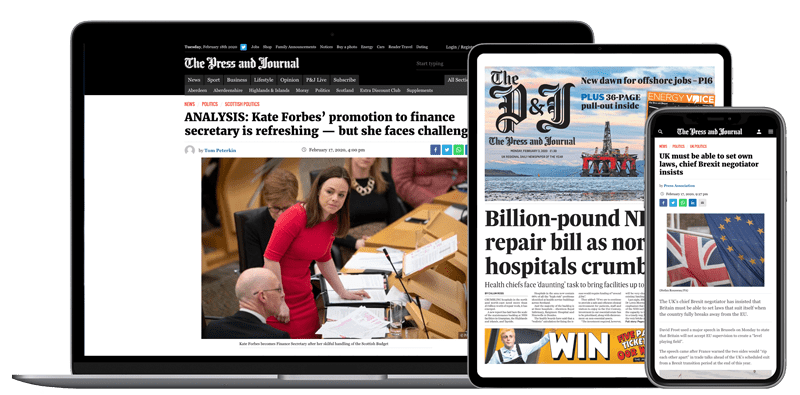 Help support quality local journalism … become a digital subscriber to The Press and Journal
For as little as £5.99 a month you can access all of our content, including Premium articles.
Subscribe