The UK's favourite astrologer and TV celebrity reveals the love prospects of all 12 sun signs for 2015. Rather than focusing on just one day (Valentine's Day), Russell's guidance covers the whole year whether you're single or already in a loving relationship….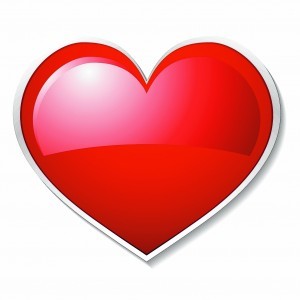 ARIES (Mar21/Apr20):
The secret to attracting romance throughout 2015 is setting yourself apart from the crowd. By drawing attention to your unique talents and unusual tastes, you'll gain a legion of admirers. Your charm, good looks and wit will be potent and powerful from late February through mid-March. If you're looking for love, you'll have a good chance of finding it during this magical time. Be sure to attend as many parties and professional gatherings as possible. If you're in a serious relationship, it will reach an important turning point in early April. This is a great time to get engaged, married, or cohabitate. Going on a second honeymoon might also be a good idea. The opportunity to reignite a passionate relationship will arrive during August. This is the perfect time to take a trip to a glamorous city or luxury resort. Between late September and mid-October, you'll feel a strong urge to assert your independence. Going away on a solitary jaunt can actually strengthen a committed relationship. Resist the urge to part ways over a silly argument. 2015 is a year to strengthen ties, not break them.
TAURUS (Apr21/May21):
2015 finds you thinking seriously about love, particularly from June through to mid-September. If you're already in a relationship, you will have to make some sort of sacrifice for your amour. You might have to work extra hours while your partner focuses on building their skills base. Alternatively, you could assume their household responsibilities while they recover from an illness. It's also possible you will have to provide emotional support while they struggle with a family drama. By coming forward when your partner needs you most, your relationship will emerge stronger and more resilient. If you're single, it may be difficult to meet someone special during this period, because you will be reluctant to embark on a romance while attending to so many personal responsibilities. Happily, your prospects will improve in late September, when you'll have more time to frolic and have fun. A talented artist who is very good with their hands will catch your eye. You will add a lot of laughter to each other's lives. Chances of a long term commitment are very strong.
GEMINI (May22/Jun21):
The desire to settle down will be powerful between January and mid-June. It's hard for a flirtatious person like you to make a commitment, but 2015 will change your tune. If you're already in a serious relationship, it looks as though you'll have to make a personal sacrifice for your partner. It's possible you'll have to cut back your work hours to take over some of their domestic responsibilities. Alternatively, you could become the sole bread winner in your home when your amour changes their role or adjusts to a new one. You might even be called upon to nurse your partner if they get poorly. There are many possibilities, but one thing is certain. If you do your duty, you and your beloved will fall even deeper in love. Are you single? You could meet the love of your life through work or at a professional conference. Things will lighten up during the second half of June, so be sure to take a holiday any time between then and September. You'll be back on duty for the remaining four months of the year.
CANCER (Jun22/Jul23):
Power struggles will continue to characterise your love life throughout 2015. If you're single, it will be difficult to find a partner who isn't intimidated by you. Adopting a softer approach to romantic interests is critical if you're going to get a relationship off the ground. It looks as if you're about to join forces with someone who is a respected expert in their own field. You're particularly drawn to those who have an impressive background in art, culture, or religion. By respecting each other's professional achievements, you'll be able to strike a healthy balance in your home life. If you are already in a relationship you will rediscover the passion that first brought you together between June and late September. This is a wonderful time to go on a romantic holiday for two. Hire a sitter to watch the children and pets while you're away. This interlude should be strictly for adults. By the time you return home, you will have a renewed commitment to the future together.
LEO (Jul24/Aug23):
A serious romance will bloom and blossom in the early part of 2015. It looks like the object of your affection shares your devotion. You are sure to share some wonderful times together, just gazing into each other's eyes. Friends might be a little jealous of this affair, because you will spend every spare moment with your amour. Your social life will suffer as a result, but that won't make much difference to you. If you're already in a relationship, you will make a renewed commitment to your partner, setting aside more time for intimate evenings and enjoyable outings. If you don't make a concerted effort to spend time together, work could tear you apart so it's very important to put your relationship first in the early stages of 2015. There won't be any problems as far as your physical union is concerned. That will remain idyllic throughout the entire year, much to your mutual delight. Taking a romantic holiday near the water will be especially stimulating. Pick a destination known for its art, culture and restaurants.
VIRGO (Aug24/Sep23):
Romance continues to be idyllic throughout 2015, but remember to take those rose coloured glasses off from time to time. A little dose of reality will sustain your relationship through the tough times. If your partner lets you down, try not to be too disappointed. Together you can overcome any challenge, provided you both praise each other's strengths and downplay your respective weaknesses. If you're single, the best time of the year to meet someone special is in early January, when you could meet up with an impressive executive type at a professional conference. Prospects for finding romance are also strong during the second half of July and then again from early October through to late November. As far as physical intimacy is involved, prepare for a wild lover to shatter a few of your taboos. Let your partner push the envelope a little and you'll be pleasantly surprised. It's time for you to get in touch with your sensual side. If that means turning your back on some attitudes instilled in you during childhood, so be it.
LIBRA (Sep24/Oct23):
Your love life continues to resemble a rollercoaster ride. If you're single, you'll be drawn to someone who is radically different from anyone you've ever dated before. You will raise plenty of eyebrows when you go out together. This study in contrasting personalities will be exhilarating at times, but exhausting at others. One thing is certain: You will never be bored with this renegade. Are you already in a committed relationship? You need to give your partner plenty of space. Take this as an opportunity to become more self reliant. Going on separate holidays is strongly advised. Visit a destination that has always appealed to you, but doesn't appeal to your amour. Early April is ideal for this journey. In mid-September, you'll decide whether to stay together or break up. By that time, you will have decided whether this relationship is worth salvaging. If you do decide to part ways, keep your chin up. You'll enjoy the single life and discover quite a few hidden talents while you fly solo.
SCORPIO (Oct24/Nov22):
Your love life has an idyllic quality throughout 2015. You feel a strong urge to put your partner on a pedestal, thanks to their compassion, creativity and caring. Of course, this tendency to view your partner as an angel will create the occasional problem. Nobody can live up to your exalted expectations so it's important to keep a sense of perspective if your beloved lets you down. Instead of questioning their worth, remember their humanity. Are you single? You have a good chance of meeting someone special at a religious or cultural organisation. Falling in love with someone who shares the same values and admires the same artists will be quite easy. The difficult thing will be retaining your own identity. You have a tendency to become completely immersed in romantic relationships. When this happens, you neglect the friends, relatives and hobbies that sustained you when you were single. Do your best to avoid this temptation in 2015. Your love life will prove especially exciting in late March, when an ardent admirer sweeps you off your feet.
SAGITTARIUS (Nov23/Dec21):
Your love life will be a continual source of surprise to you. If you're in a relationship, your amour will run hot and cold with alarming frequency. Your challenge will be adapting your mood to suit theirs. That won't always be possible and fights will erupt. The good news is that you'll enjoy these arguments, because they'll lead to steamy make up sessions. Deep down inside, you don't want a predictable relationship. The best time to make your love official falls between mid-April and early May. Are you single? Then you'll have your pick of several unusual admirers. Artists, scientists and entrepreneurs will have a tremendous attraction for you. Creative types always make your pulses pound. You'll sometimes have difficulty understanding a person who has just entered your life. If you embark on a serious relationship this year, you'll know by late September whether it should continue. Don't be afraid to walk away from a romance that doesn't meet your needs. There are plenty more fish in the sea. Keep searching until you find the creature that is just right for you.
CAPRICORN (Dec22/Jan20):
Your sensual side will make its presence felt in the first half of 2015. Attracting admirers will be no trouble at all. In fact, you might have to discourage someone who is obsessed with you. If you have a lover you will spend plenty of time together during the first eight months of 2015. In fact, it will be difficult to tear yourself away from each other. Your bond will be so intense that it may cause you to neglect other areas of life. That's actually a good thing, as you tend to be hyper focused on work. Balancing your professional life with a rewarding love life will make you much happier. If you're single, you could meet someone special at a museum, concert, movie, or sporting event, probably in September. Although you will feel as if you have the upper hand in this relationship, your partner will quickly disabuse you of this notion. If you can manage to give way to your partner from time to time, you'll both win.
AQUARIUS (Jan21/Feb19):
Intimate relationships will be a profound source of joy during the first eight months of 2015. If you're single, you'll have your pick of admirers. At first, it will be fun playing the field. By August, you will have set your sights on a lover who radiates warmth, glamour and good humour. You will make an interesting study in contrasts. Your cool, logical outlook will counterbalance their impassioned approach to life. Don't be surprised if your desire for freedom evaporates this year. 2015 is one of the best years ever to settle down. If you're already in a relationship you'll get lots of financial, emotional and practical support from your other half. Go ahead and ask for help if you want to take some time off work or go back to the classroom. Your partner will be happy to shoulder some of your burdens while you work towards a cherished dream. Once the second half of August arrives, you'll become more aware of your sensual side. Expanding your bedroom repertoire will be a labour of love.
PISCES (Feb20/Mar20):
Your love life will be rather tame for the first eight months of the year and then it takes off in mid-August. If you're in a relationship, you will feel a renewed affection and reinvigorated intimacy with your amour. Your partner will receive thrilling news in September, prompting a lavish celebration. This would be a lovely time to go on a romantic holiday together. Getting engaged or married is a possibility, as is cohabitation. Do anything you can to declare your devotion for one another. Are you single? You will meet someone special during the final four months of 2015 who will give your life a welcome sense of organisation, while you'll add an element of whimsy to theirs. Don't be afraid of settling down with someone practical. Wild rebels are a lot of fun, but they'll ultimately break your heart. Take this opportunity to pair up with someone who will love, honour and cherish you. Contrary to popular belief, you can have an exciting love affair with a partner who treats you well. Take a walk on the tame side.
www.russellgrant.com