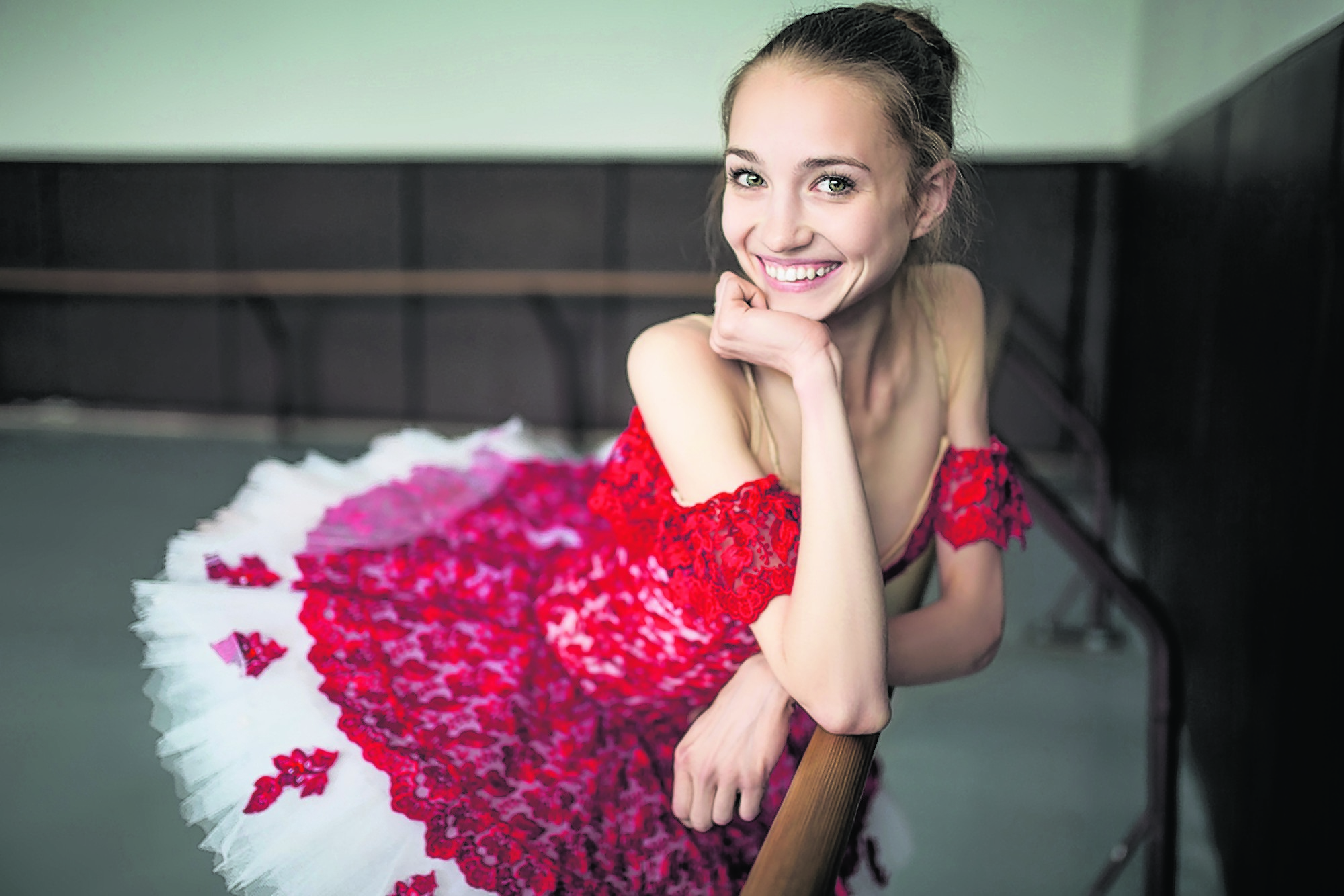 Danielle Cassells was just 13 years old when she was given what she thought at the time was a life sentence of pain and discomfort.
Danielle, from Aberdeen, had always been very athletic and had a particular interest in dance. She had always been very good at ballet and would practice up to five times a week. Now 16, she was left devastated when she was told that her spine was rapidly curving to the right. Danielle and her parents were given very little information. She was merely told that she had a condition called scoliosis and that she would need to be referred to an orthopaedic consultant. Danielle was also told that if her condition continued to progress, that she would need to undergo a nine-hour operation which would involve having metal rods fitted down her back.
Scoliosis causes the spine to excessively curve sideways. The condition affects more than 4% of the population and if left un-treated can often lead to fatal heart and lung problems. Current treatment in this country is to wait until the curve becomes so severe that the only option left is to operate. The major operation is an incredibly risky procedure which involves metal rods being inserted either side of the spine, before the spine is fused solid.
After endless X-rays and appointments with various specialists, Danielle was told that she would need surgery as soon as possible. Although she was aware that her condition was progressing quickly, she was not in any pain and was desperate to avoid losing her flexibility. Danielle was also passionate about ballet and knew that if she had metal rods fitted down her spine, she would find ballet extremely difficult, if not impossible.
Danielle and her family were distraught; they had no idea which way to turn and no one seemed to want to help them. One of the physiotherapists they saw told the family that there was nothing wrong with Danielle and that she should simply continue as normal. Another physiotherapist designed an exercise plan which was not specifically tailored for her.
The Cassells family were disgruntled. They had been pushed from pillar to post and had been told that if Danielle did not agree to surgery, she would struggle to walk in years to come.
Just before Danielle turned 15, in a last attempt to save her daughter from having major spinal surgery, Danielle's mother, Carol, decided to start searching for an alternative treatment. It was at this point that she came across Scoliosis SOS.
Founded and run by Erika Maude, who has scoliosis herself, the clinic opened nine years ago and has since brought relief to hundreds of sufferers. Scoliosis SOS is the only clinic in the world to offer treatment following the ScolioGold method, which is the combination of internationally renowned non-surgical treatments, which have been practiced separately in Europe for several decades.
After attending an initial consultation at Scoliosis SOS, Danielle and her mother were convinced that they were making the right decision. The clinic's consultant spent time explaining scoliosis to the family, something no medical professional had done before. Although Danielle was alarmed to hear what was going on in her back, she also felt confident that she was in the right place.
Danielle spent four weeks surrounded by other young women in the same position as her and by the end of the course had achieved some remarkable results. Not only had she managed to stabilise her condition but she had made significant improvements to her posture, physical appearance and lung capacity.
Danielle has now returned home and has even been able to return to ballet. Something she thought would be completely impossible.
Danielle said: "Scoliosis completely took over my life for several years after I was diagnosed. I felt like everyone was staring at my back all the time and I lost nearly all of my self-confidence.
"I love dancing; it is something I use to express myself. So when I was told that I needed to have major surgery which would dramatically reduce my flexibility, I was left in pieces. I knew that I wanted to continue with ballet and possibly teach at some point. I also knew that there were huge risks involved with the operation and that there could be a very long recovery period.
"When mum mentioned the SOS clinic, I was slightly sceptical. I did not understand how exercises would make such a big difference to my back. Having had the treatment, I believe in it 100%. The difference in my posture is obvious. I was overwhelmed by my final photographs and I am relieved that I am no longer at risk from surgery. I am looking forward to getting back to dance classes and completing my exams so that I can teach other young girls what I am totally passionate about."
For more information: SCOLIOSIS SOS CLINIC – www.scoliosisSOS.com or phone 0207 488 4428.