MINOR TWEAK, MAJOR BOOST
Just because they're old habits, doesn't mean they're good ones. Lisa Haynes reveals the little changes that could make a big difference to your beauty regime
It's easy to play it safe with a tried-and-tested beauty routine, but what if a subtle shake-up could solve a niggling issue, or save time? Sometimes, something as simple as switching a product or tweaking your technique can turn around your beautifying for the better.
This isn't about dramatics – like going for the chop or swapping your nude lipstick for bold red – it's introducing some 'why-didn't-I-do-that-sooner?' improvements to your everyday regime. Genius.
Read on to discover the seven no-nos that might change your approach forever…
APPLYING HEAVY CONCEALER TO CAMOUFLAGE
When it comes to dark circles and imperfections, it's an obvious move to reach for the thickest concealer you can find to mask the problem, right? Wrong. Think light and layers.
"Swap that thick concealer for a concealer light in texture, that you can apply in buildable layers," advises Justine Jenkins, celebrity make-up artist. "When it comes to dark circles, the skin under the eyes is thin, so aim to achieve good coverage with as little product as possible."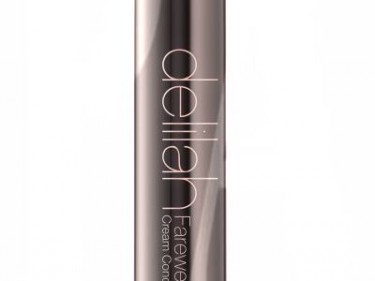 :: SWITCH IT: Delilah Farewell Cream Concealer, £24 (spacenk.com). Creamy but lightweight, and available in six shades, dab a little product under the eye and blend by patting with your ring finger.
GOING OTT WITH PERFUMED SHOWER GELS
Lathering up with heavily perfumed products can be like an extra layer of fragrance. But when it comes to washing 'down there', you could be disturbing the natural pH balance (cue potential discomfort).
"The skin on our arms, legs and rest of our bodies has a normal pH between 5.4 and 5.9, but the intimate skin is much lower, less than 4.5," explains Dr Ian Currie, of the Royal College of Obstetricians and Gynaecologists. "Using water alone is fine, but strongly perfumed products can upset your natural pH level."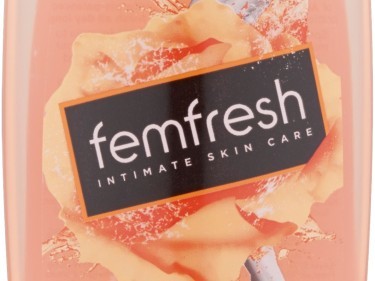 :: SWITCH IT: Femfresh Daily Intimate Wash, £2.99 (Boots.com). Ideal for everyday use in the shower, with aloe vera to soothe and a soap-free formulation to maintain a healthy pH balance.
USING SPF CREAM OVER MAKE-UP
We need SPF coverage even on cold, cloudy days, but adding a layer of SPF over your make-up can result in a meltdown, not to mention a zinc-y white residue.
"Liquid sunscreen should be applied under make-up, but ensure you allow a few minutes for it to bind to the skin cells," recommends Dr Mervyn Patterson, dermatologist at Woodford Medical. "Once fully absorbed, apply make-up over the top."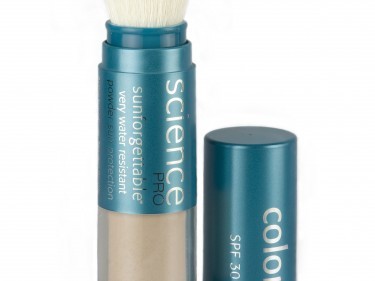 :: SWITCH IT: Colorescience Sunforgettable SPF30, £38 (beauty-product-online.co.uk). For SPF top-ups over make-up, this mineral powder offers UVA and UVB protection in the stroke of a brush.
SPRAYING PERFUME BEHIND THE EARS
It's the go-to zone where many of us spritz our fragrance, but wearing scent behind your ears is actually a common mistake, especially if you want others to get a fragrant waft.
"The spot above the collar bone is better," explains Lorna McKay, co-founder of The Perfume Society. "Spritz anywhere the blood is nearer to the skin – wrists, backs of knees and throat are all definite fragrance 'hotspots'. Overall longevity depends on the concentration of the scent itself."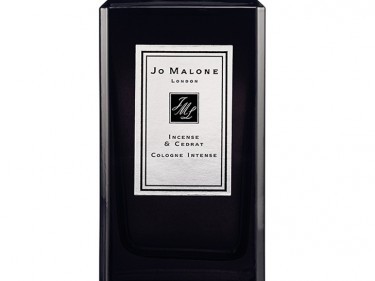 :: SWITCH IT: Jo Malone Incense and Cedrat Cologne, £105 (www.jomalone.co.uk). It has a much deeper intensity than your average scent, so you need less of it to make an impact.
SPRITZING STRONG HOLD HAIRSPRAY
If you're wearing an up-do with not a hair out of place, go wild with the hairspray, but if you want movement – and a hairbrush – to be part of the equation, consider your hold level.
"A common beauty mistake is to force a brush through hair coated in strong-hold hairspray," says trichologist Philip Kingsley. "This can cause quite substantial breakage, so use a flexible hold hairspray to prevent any damage."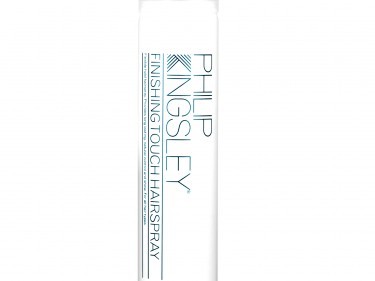 :: SWITCH IT: Philip Kingsley Finishing Touch hairspray, £8 (philipkingsley.co.uk). Enables easy detangling with a non-stiff, flexible hold that disappears gradually throughout the day.
CURLING LASHES AFTER MASCARA
When it comes to beauty tools, eyelash curlers are a real eye opener – but ensure you clamp pre-mascara, to avoid lashes sticking to the curler plate.
"A lot of women use eyelash curlers after applying their mascara, which can cause your eyelashes to break," warns Kirstin Piggott, Rimmel London global make-up artist.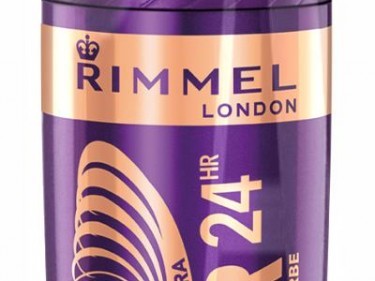 :: SWITCH IT: Rimmel 24HR Supercurler Volume & Curl Mascara, £6.99 (available late September; Boots.com). Negates the need for lash curlers, with a curl-enhancing wand and lift-and-hold formula.