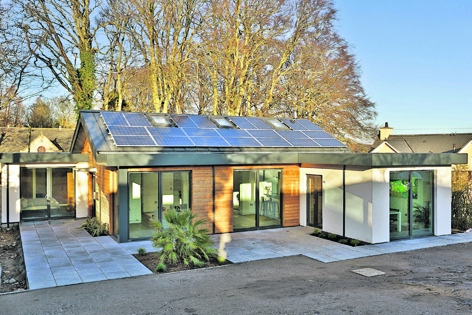 Explore one of the most unique homes on the Aberdeenshire market
Prefab has always been seen as a dirty word but one man and his company are trying to change that perception.
"The overall objective was to challenge the negative connotations that prefab construction has in the UK – a legacy leftover from the post war era – and showcase how modern methods of construction combined with hybrid factory solutions can produce comfortable, sustainable, energy-efficient homes," said Stuart Duncan, of Build Different.
An example of this challenge comes in the form of Schoolmasters, a newly constructed four-bedroom, single storey, low-energy home in Kirkton of Maryculter.
Stuart and his wife, Helen Page, bought the plot two years ago which originally had an old croft on it which they knocked down.
After spotting the site online it was its location that drew the couple to it. Stuart said they thought the plot would be a great spot for a modern eco house The fact that it had its own private drive and parking spaces for three or four cars plus a back garden, also made it a winner.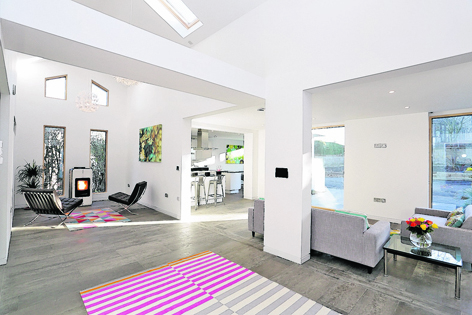 Schoolmasters was constructed in a 'popup' factory on the south coast of England and once completed, was transported on four trucks, 600 miles north to Aberdeen. Stuart said it was about "striking a balance with the whole prefab thing".
"Prefabrication has really moved on. If you look at all your modern day house builders, there's a certain element of prefabrication that they use," he explained.
"All the wall panels are built and dropped into place. Whereas we go for what is called a volumetric approach whereby we actually build the module, build it in the factory and we fit it out with the kitchen and it's all wired and plumbed and painted.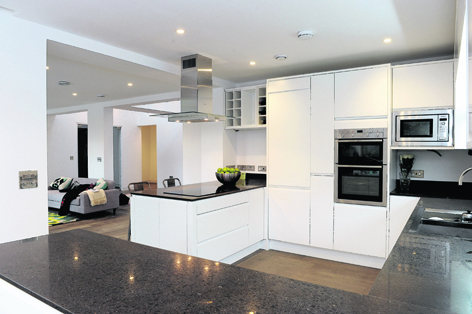 "We started work at the beginning of March last year. Obviously building in a factory has a huge number of advantages, the main one being because we are building indoors, in a controlled environment, everything is dry so there is much less waste and spoil. And I think it's easier to achieve a higher quality because you are not battling the rain all the time.
"The building came up here beginning of July. 90% of the building is prefabricated, the last 10% was done on site. We put the pitched roof on here and finished it out."
Stuart said as the house has a south facing elevation, he really wanted to maximise on the light that would bring.
He said: "We created this level patio to the front and got all these double doors that open out to it. So in the summer time you could take the dining table out there and eat al fresco. You are getting the sun and you are sitting in this front section, it is absolutely gorgeous. These big floor to ceiling windows flood the room with light and it really is a super spot. It is quite a unique house that is on the market compared to what everyone else is building."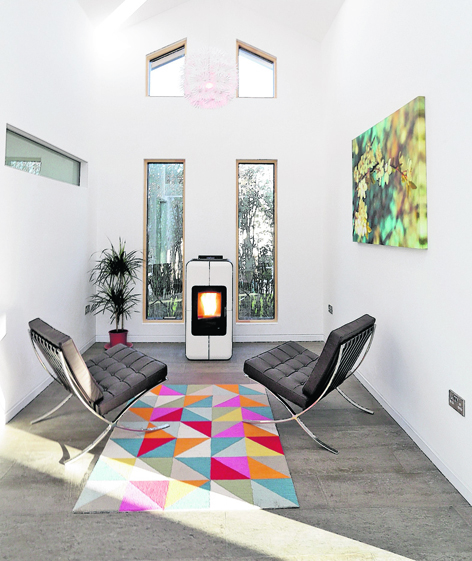 Another unique element to the house is the fact that it has been built to Passivhaus u-values which offer extremely high levels of comfort but require less energy. This isn't the first time Stuart – who is originally from Bieldside – has used this system in his builds. A couple of years ago he built a small office building at Marywell and has since been recording the outcome of that system.
He said: "Last year it cost £4 for a year for the electricity usage so it is very low energy use. A lot of the same principles that we used there have been used on this project.
"We've used large south facing windows for solar gain. Even in the winter time, you are getting a lot of heat into the building. There is mechanical ventilation and heat recovery system, which recycles and recaptures air. It's also good from a health stand point. It's filtered air and its on 24/7 so the air is very nice, doesn't get stuffy or too hot or too cold.
"The other thing that we have is a biomass pellet stove which provides supplementary back up heating and hot water. There is also 5 1/2 KW solar PV on the roof. It should be a very energy-efficient and cheap house to run."
The main hub of the home is a fantastic open plan space combining the stylish kitchen and dining area, relaxing sitting room and cosy nook where an iPad controlled MCZ Toba biomass pellet stove takes centre stage.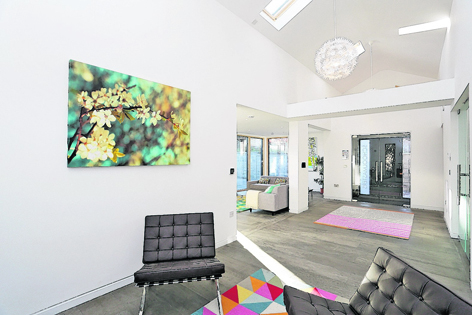 The generous, L-shaped open plan area is flooded with natural light thanks to the three sets of south facing sliding doors and a west facing patio door opening out on to a paved patio area. And is made even more spacious by the raised roof in the centre of the atrium. The kitchen is fitted with a range of matt white units with recycled glass worktops, breakfast bar and integrated NEFF appliances.
Stuart said he wanted people to have an immediate feeling of space when they walk into the house and they most definitely have that. Other quirky features include a living wall planter in the vestibule and smart home technologies such as remote controlled lighting and heating, underfloor heating and my favourite, a Crosswater Digital shower in the master en-suite which allows the shower to be switched on remotely.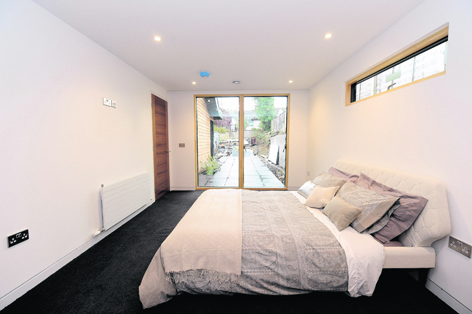 Schoolmasters, which is on the market for offers over £700,000, is set within a generous plot extending to approximately 800 square metres. The garden at the back can be accessed from the east side of the house and is screened by mature trees providing good privacy. There is a lovely glass roof veranda which is accessed from the utility room. The sheltered outside space is a lovely private and secluded seating area where you can enjoy views of the surrounding area.
Contact: Simpson and Marwick on 01224 622622.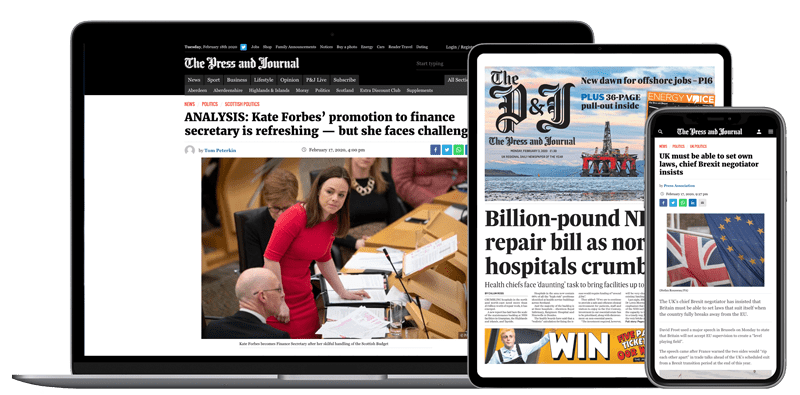 Help support quality local journalism … become a digital subscriber to The Press and Journal
For as little as £5.99 a month you can access all of our content, including Premium articles.
Subscribe