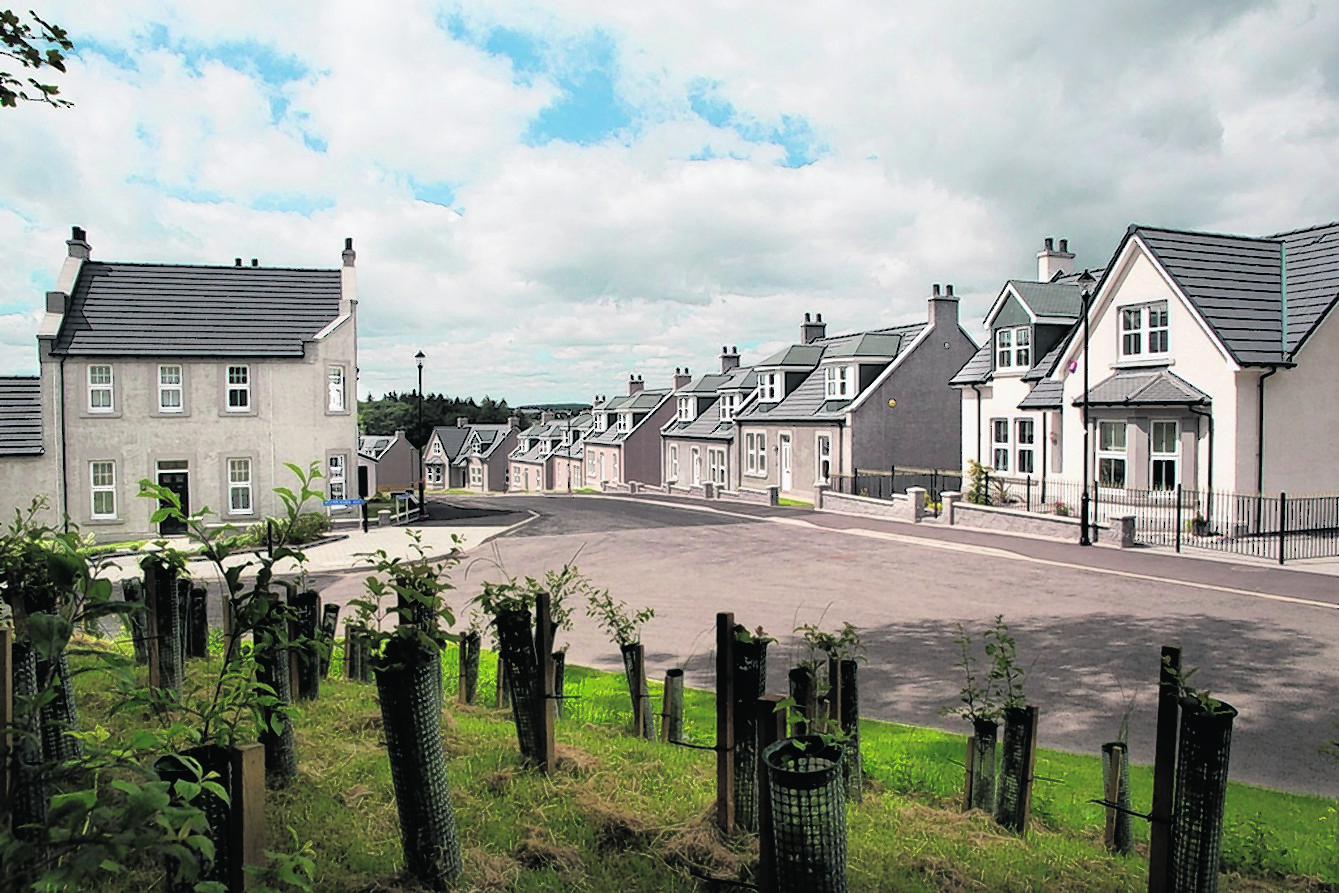 Five good reasons to buy a new home now
With first-time-buyer purchases on the up and interest rates at their lowest for years, 2015 is shaping up to be a great year for homebuyers. A combination of factors is contributing to the creation of strong market conditions, making it cheaper to borrow and easier to move up the property ladder since before the start of the financial crisis in 2007.
Having enjoyed a strong start to the year, Barratt Homes has noted a marked increase in buyer confidence, signifying a return to good health for the property market and the housebuilding industry.
Mike Cowie, sales director at Barratt North Scotland, said: "It is great to see that the lending market is finally shifting in favour of the customer. At Barratt Homes, we've seen a large rise in demand for new homes, signifying that more people, from first-time buyers to upsizers, are not only more confident about making a move, they've been able to secure the necessary finance also. This is not only good news for business, it is great news for the economy and the homebuilding industry in particular."
If you are still unsure as to whether the time to buy is right or not, here's five reasons that might help make up your mind:
INTEREST RATES
Increased competition in the mortgage market, falling interest rates and the availability of long-term fixed-rate lending packages are reducing the cost of borrowing for many homebuyers.
Such favourable market conditions mean that buyers are able to access rates as low as 2.19% for two years with a 15% deposit.
Some lenders are now offering fixed-rate products for up to 10 years for as little as 4.29% with a 15% deposit, enabling customers to make the most of the low rates for the long term.
Even stronger rates can be secured through brokers, making it worthwhile to consult with an independent financial advisor (IFA) during the homebuying process. Barratt Homes works with a range of IFAs including the award-winning First Mortgage, which picked up the Best New Build Broker prize at the 2014 British Mortgage Awards.
STAMP DUTY
From April 2015, Scotland will have a slightly different stamp-duty system renamed the Land and Building Transaction Tax.
Like the new UK system, buyers will only pay the higher rate of tax on the amount that's above the limit. There will also be a higher tax-free allowance of £145,000 on each transaction, with 2% charged on the portion above the tax-free limit up to £250,000.
The difference lies in higher bands, where in Scotland properties with a value between £250,001 and £325,000 will attract a tax of 5% of the value above the tax-free threshold, and a 10% tax rate kicks in between £325,000 and £750,000. Across the rest of the UK, the 10 per cent tax band applied only to properties over £925,001.
Nevertheless, in the majority of cases buyers in Scotland will still be better off under the new system compared to the old.
HELP TO BUY
Introduced in 2013, the Help to Buy (Scotland) scheme aims to help stimulate Scotland's housebuilding industry and to help people buy a new property from a builder that has been approved
to participate in the scheme.
Help to Buy enables buyers to secure a mortgage with just a 5% deposit. Also, through the mechanism of a mortgage guarantee with the Scottish Government, buyers are able to take advantage of the excellent interest rates available with mortgages of less than 75% of the property value. Barratt Homes is one of the North of Scotland's largest participating builders, and a significant number of customers have chosen to purchase using the scheme. £100million has been set aside for the 2015/16 financial year. It is allocated on a first come, first served basis, however, so buyers seeking to make use of this scheme need to act fast.
MORE SUPPORT
Due to ongoing reform within the financial services industry, the process of securing finance has become much more detailed. This need not be off-putting for those looking to apply for a mortgage, as most major housebuilders like Barratt Homes are now able to provide a free independent financial advice service to customers.
IFAs provide accessible and impartial support to buyers. By being knowledgeable about the latest processes and policies, they are able to guide buyers through their mortgage application, and ensure the right deal is secured for their needs and circumstances.
Also, as was mentioned previously, brokers and IFAs are often able to secure special rates, making it very worthwhile to consult with an adviser during the homebuying process.
Another way the current market is supporting buyers is through fixed pricing as opposed to the use of "offers over" and closing dates, which, especially in Aberdeen, sees properties sell for well in excess of fixed prices. Barratt Homes offers fixed pricing on all developments which means you know what you are going to pay from the outset.
MORE CHOICE
With increased market activity and confidence comes increased development. As a result, many housebuilders are progressing new projects across the North of Scotland.
Barratt Homes recently announced plans to open at least seven new sites in the north of Scotland during 2015, bringing choice to the market for buyers, as well as new jobs to the industry.
This brings many benefits to buyers, from being able to choose their own plot, house type, finishes and fittings depending on the build programme, to having numerous homes in a particular area to choose from.
Mike Cowie said: "Judging from customer feedback, the picture painted of the current property market is very positive indeed. A competitive market opens the door to some excellent deals, and with the recent changes to stamp duty, many people will be able to move to a larger home without having to pay as much in tax.
"Furthermore, an additional year of Help to Buy funding is great news for movers across the country as well as the industry as a whole.
"The scheme has helped to reignite housebuilding in Scotland, and it's clear to see this has reaped benefits for the economy as a whole."
Barratt Homes is currently building new homes at a number of locations across the Highlands and north-east including Ness Castle in Inverness, the Grange in Elgin, Castlewell in Ellon and Den of Pitfodels in Aberdeen City.
Contact: www.barratthomes.co.uk or 0844 811 3377.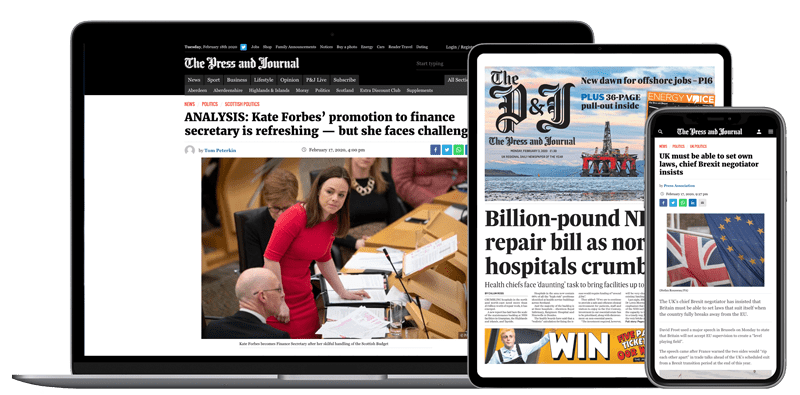 Help support quality local journalism … become a digital subscriber to The Press and Journal
For as little as £5.99 a month you can access all of our content, including Premium articles.
Subscribe