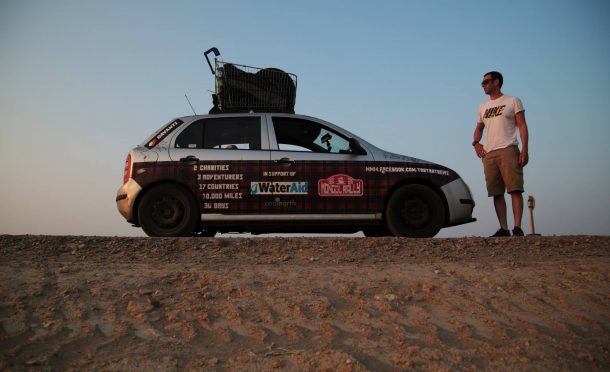 When childhood friends Ally Anderson, Liam Macintyre, and Chris Houston met for a drink, they didn't bank on agreeing to drive 10,000 miles across dangerous terrain in a £600 Skoda Fabia.
Indeed most people would recoil at the thought of spending 14 hours a day crammed into a rally car, with just a month to make it from Aberdeen to Mongolia.
With lengthy, unsettling and intimidating border crossings, blistering heat and hundreds of miles of off-road driving with the ever-constant worry of irreparably damaging their car, the trio completed the Mongol Rally last summer, owing their success to good planning, an unbreakable friendship and a resilient sense of humour.
Ally, 33, and Liam, 32, both live in Aberdeen whilst 33-year-old Chris is from Glasgow.
The team known as the Tartan Trews are no strangers to rally driving having taken part in events in Scotland, but the Mongol Rally is on a different scale altogether.
The team began their adventure in Europe, entered Turkey at the time of the military coup, crossed the Caspian Sea and passed through a variety of central Asian countries prior to arriving in Mongolia – following which the team crossed the finish line in Ulan Ude, eastern Siberia.
There are only three rules: the car must be impractical for the journey with an engine less than 1.2 litres, the teams have no support, and each team must raise at least £1,000 for charity.
The Tartan Trews raised over £10,000 for WaterAid, and are now eager for more adventures.
"We met in the third year of high school, I think it was me who came up with the idea of doing the rally," said Chris, who is a renewable energy consultant.
"Ally needed a bit of persuading but we were all drawn to the adventure. It felt like a now or never moment."
"The rally is described as the greatest adventure in the world and it seemed like the right time for us to do it seeing as we had no major personal responsibilities."
"We set off on July 16. I don't think anything could have prepared us for appreciating the sheer distance we had to cover given the timeframe."
The team drove across almost all of Europe in 24 hours, and it was only then that the real problems began.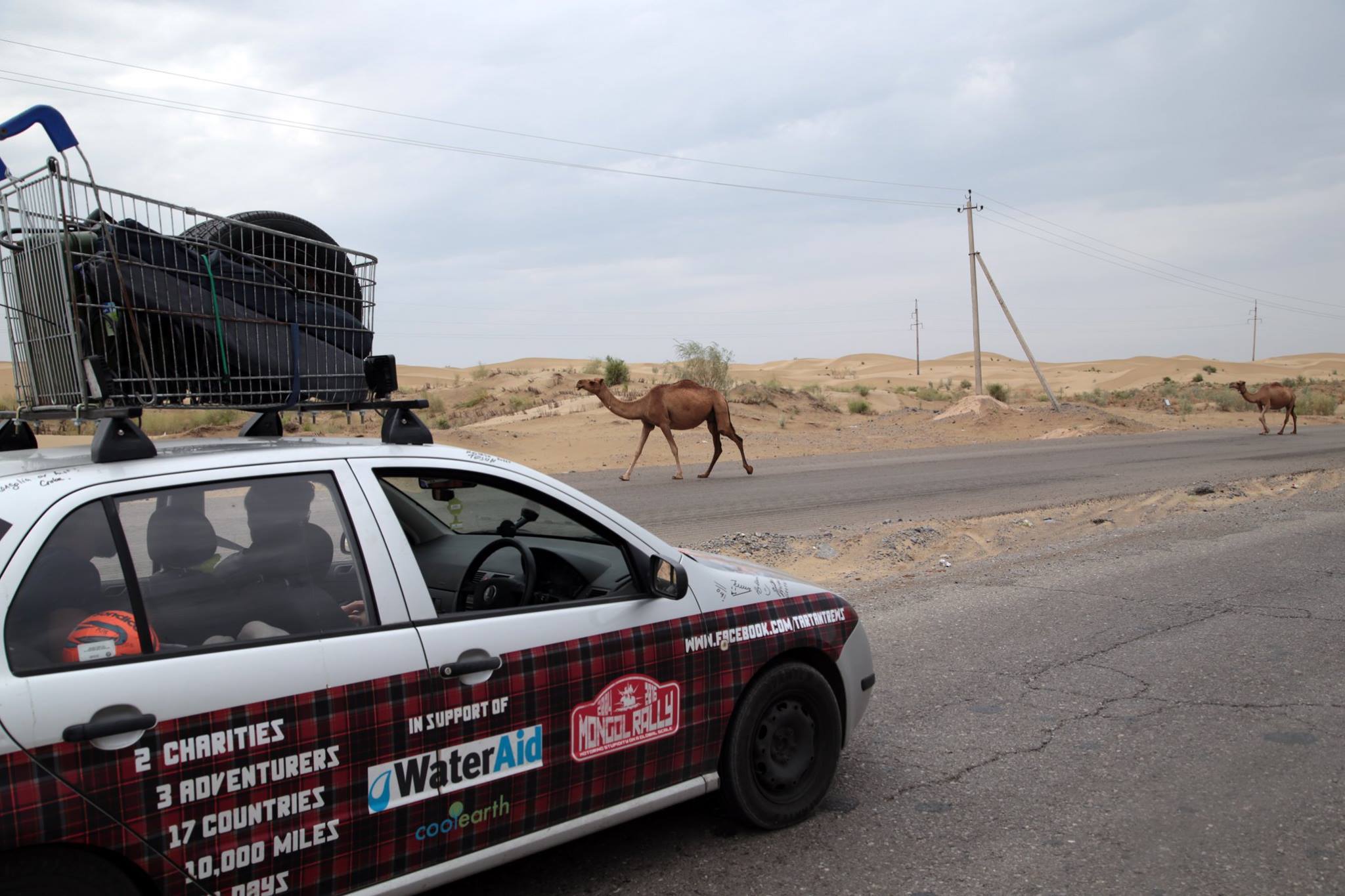 "We wanted to get across Europe as quickly as possible, we did shifts so we had a driver and a navigator and the person in the back could sleep," said Chris.
"It was when we tried to cross borders outside of Europe that things started to get frightening."
The team were constantly questioned at each border crossing, and in one instance ran the risk of becoming trapped in Azerbaijan as they attempted to cross the Caspian sea to Turkmenistan.
"When we entered Azerbaijan, we didn't realise that we needed to have our visas printed out – as they were electronic visas, we just had them on our phone," said Chris.
"Only one person was allowed to stay in the car, the other two had to get out and walk through as foot passengers."
"We panicked and were told we'd need to go back to Georgia to sort out the visas, which would have been a massive set back for the journey.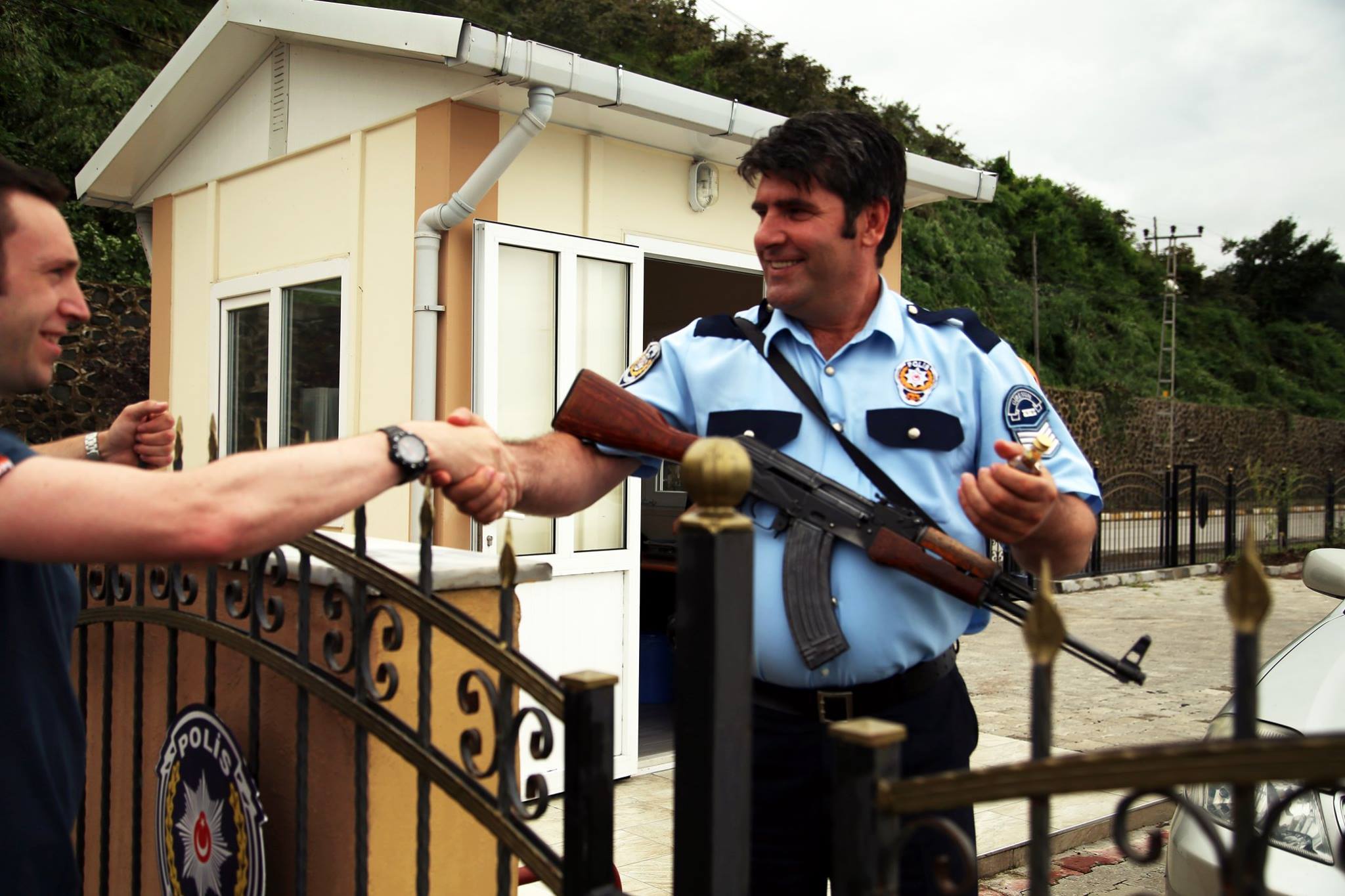 "My passport was taken off me and a guy with a gun came and stared at me suspiciously for an hour.
"We ended up having a conversation about Scottish football and made it across the border after all.
"We then had to wait two days for the ferry across the Caspian sea to Turkmenistan.
"Our Turkmenistan visas had already started but lasted for only five days and the whole time we were aware that each hour counted.
"We were told there would be big trouble if our visas ran out.
"We waited for a further day outside the port which we were told was because the president was visiting and doesn't like to see ferries in the port."
Turkmenistan is in central Asia and is largely covered by the Karakum dessert.
Although it became independent from the Soviet union in 1991, it remains one of the world's most repressive countries.
It is closed to independent scrutiny and there are major restrictions surrounding the media and religion.
It is considered to be one of the most censored countries in the world, and there are even rules surrounding the colour of cars.
"When we finally reached Turkmenistan, it took 12 hours to get through customs – you can't imagine that sort of thing happening in the UK," said Chris.
"We were trying to drive across a police state in a car wrapped in tartan with a trolley on the roof."
The team were determined to visit the 'Gates of Hell' during their brief stint in Turkmenistan.
It is a natural gas crater in Derweze which has been burning since 1971. It is roughly 30 metres in depth, and the team were taken by a local resident.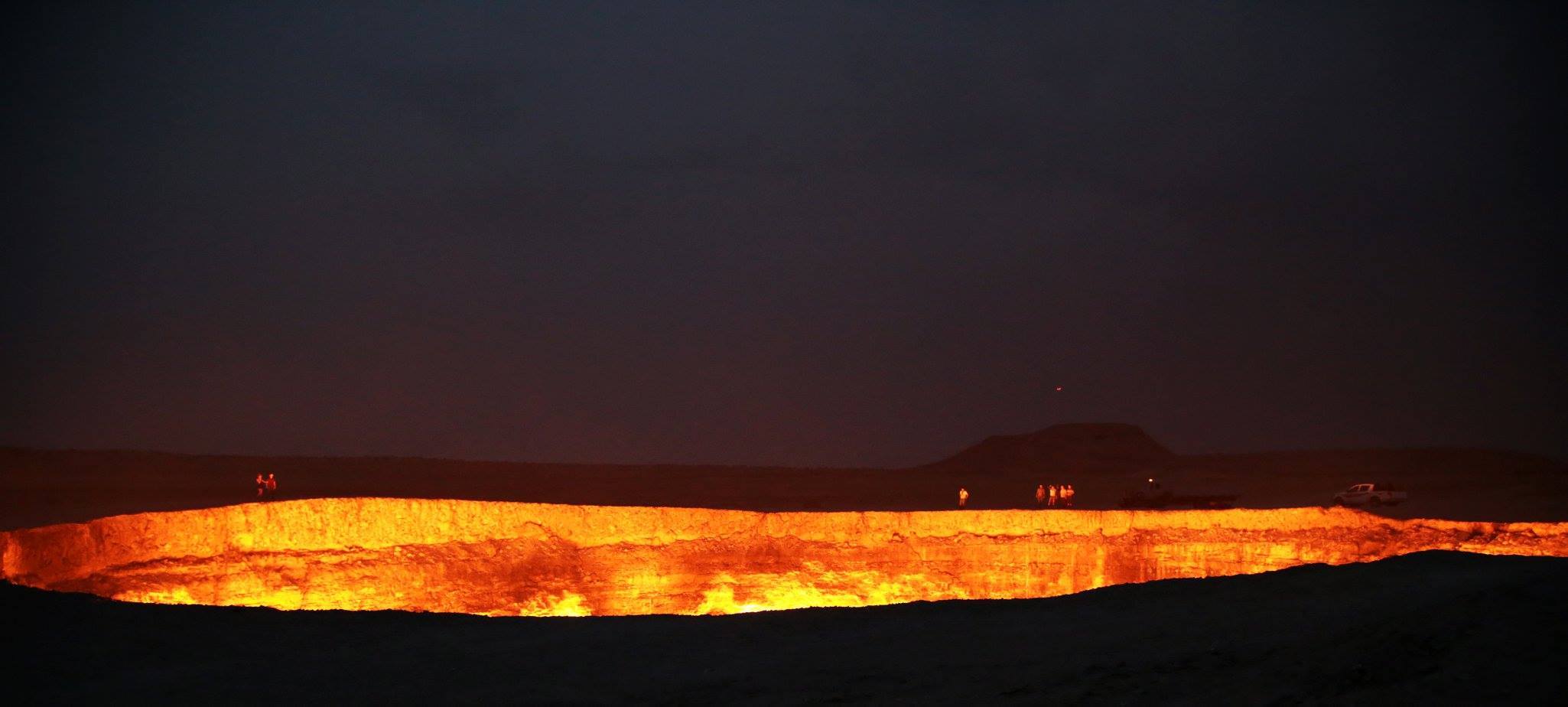 "It's a surreal experience to be crammed into a Jeep with someone you've just met and all his kids and their friends hanging on in the back," said Chris.
"The Gates of Hell was honestly the most amazing thing to see but our guide was a complete nutter.
"The Jeep got stuck and the desert is an incredibly challenging section of terrain.
"It was an experience to say the least."
Team Tartan Trews made it home on August 14 and have no regrets about their epic adventure.
"We were utterly broken when we returned home but we never questioned our decision to take part for a second," said Chris.
"The experience can push you together or pull you apart. You're faced with so many different situations and you're incredibly sleep deprived."
"There were feelings of sheer elation and relief. We'd been functioning on four hours of sleep at night.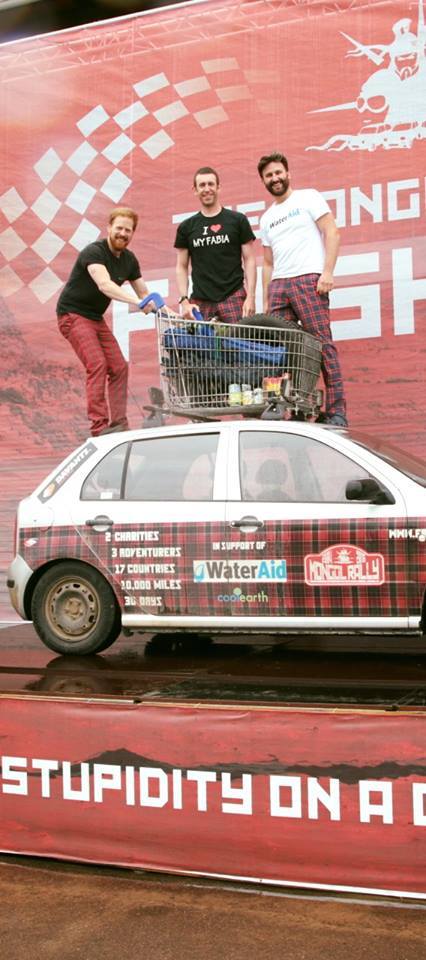 "Every chance we got we were washing clothes and turning hotel rooms into laundries."
"There was miles and miles of off-road driving, some teams got 15 punctures a day because you're driving on the worst roads in the world."
"Since returning home we've all noticed that nothing stresses us out anymore.
"We have it incredibly easy in the western world, when you've driven in 35 degree heat on the worst roads in the world, sitting in traffic just doesn't bother you anymore."
The Skoda had a new clutch installed, aux battery, rally lights, roof rack, new exhaust, and most importantly, a fridge.
It tackled extreme weather conditions, pot holes and some troublesome camels.
The team hasn't ruled out another adventure, but won't be doing the Mongolian Rally again any time soon.
"It's a once in a life experience, but an amazing one!" they said.