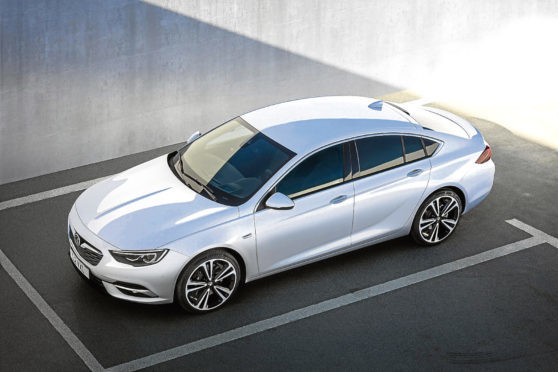 The second generation version of Vauxhall's Insignia gains Grand Sport badging in five-door hatch form, along with smarter looks, a classier cabin, hi-tech features and an efficient engine range.
If, like many business buyers, you're browsing in the £20,000 to £30,000 bracket selecting a medium range Mondeo segment model or a compact executive saloon contender, it's a car you really can't afford to overlook.
If you perceive Vauxhall's Insignia as a middle management mainstream company car, then the brand reckons it's time you had a rethink.
The second generation version of this model is much lighter and more sophisticated than its predecessor, with a more spacious cabin, plus the option of 4WD and a new eight-speed auto gearbox.
On the move, this Insignia feels like the bigger car it's now become, the suspension floating you over broken surfaces that would have troubled and impeded the previous model.
Importantly, this second generation model is 175kg lighter than its predecessor and that really shows when cornering at speed, where there's less body roll than before and generally, a much higher level of agility.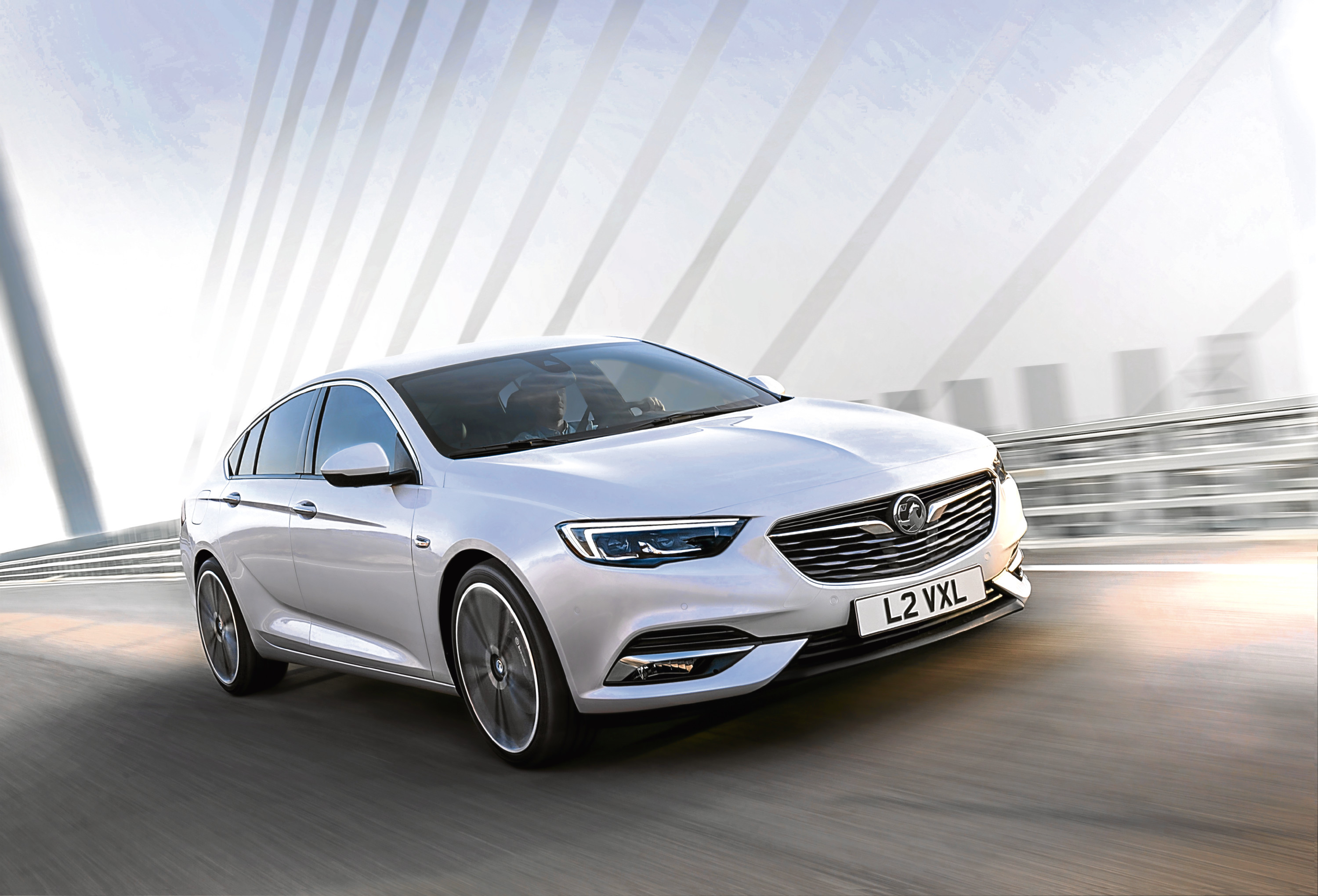 As for engines, well most buyers will continue to want a diesel, with the majority of sales likely to go to the 1.6-litre Turbo D unit we tried, offered with either 108 or 134bhp.
If you trade up to the 167bhp 2.0-litre diesel, efficiency drops off markedly, though there's the compensation of 295lb/ft of pulling power, a figure that will be improved further if you go for the 207bhp biturbo variant.
Engine-wise, you'll find much more that's really different if you turn your attention to petrol power, with both units on offer being completely new.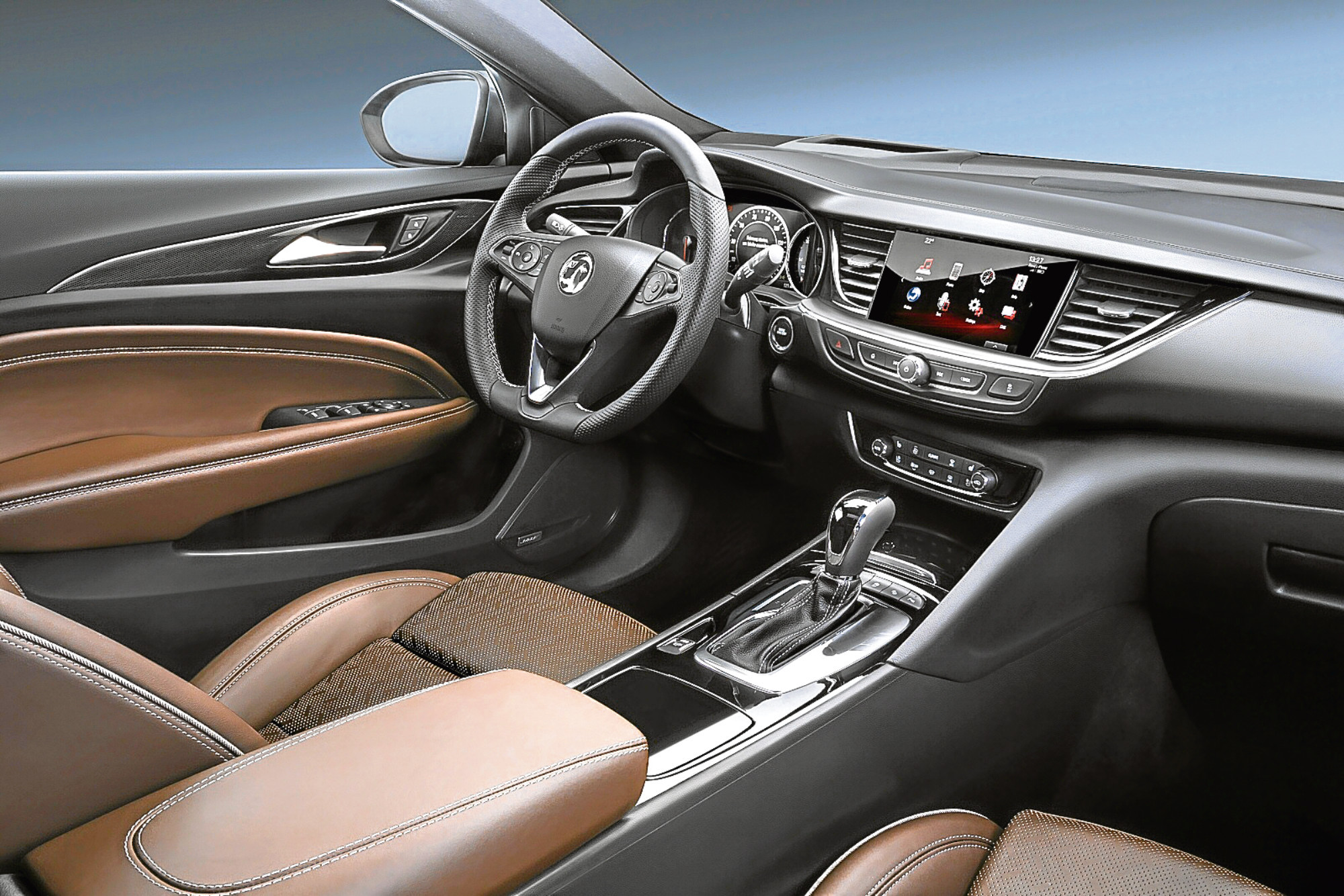 Small capacity turbocharged engines that use unleaded are very much in vogue at present and the 1.5-litre unit supplied here should suit that trend, offered with either 138 or 162bhp.
Further up the range sits a potent 256bhp 2.0-litre petrol Turbo model that showcases both of what are arguably the two most significant engineering developments introduced with this second generation Insignia.
One is the super-slick eight-speed auto gearbox that's optional on lesser models. The other is a sophisticated new intelligent all-wheel drive system that uses a state-of-the-art rear torque vectoring system for greater cornering traction and sharper turn-in.
Vauxhall reckons that this Insignia Grand Sport has 'the aura of a car from the premium, upper class'; you decide.
It certainly looks a great deal smarter than its predecessor.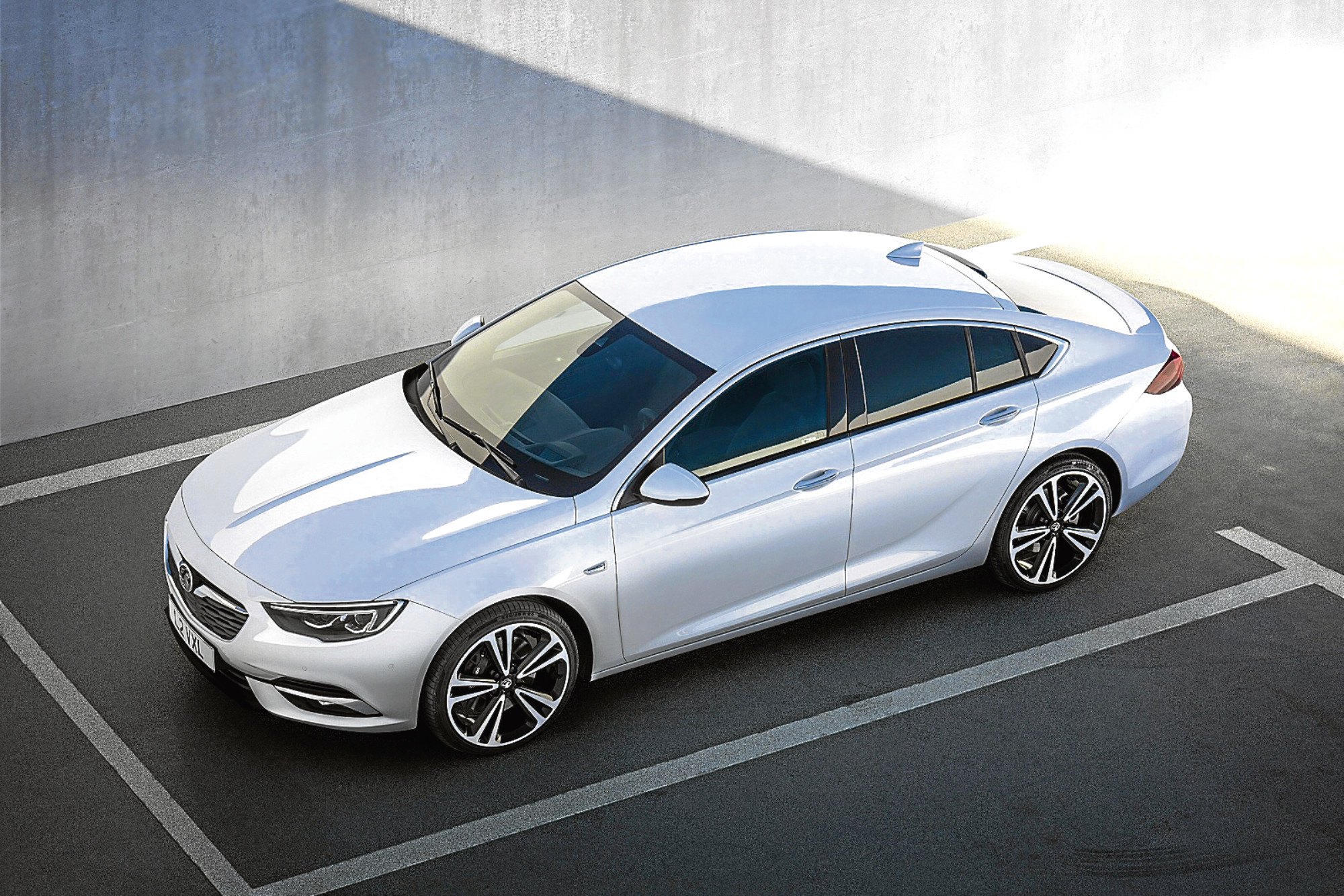 The prominent grille and slim-line headlamps enhance the wide horizontal design of the front end and provide it with a bold appearance. The grille sits lower than on the outgoing model and further emphasises its solid stance.
What Vauxhall calls a 'sweepspear' feature starts in the front door and gives the impression that this model is always ready to pounce, which is a nod to the athletic lightness of the Monza Concept car that inspired it.
More importantly, under the skin, this design has shed up to 175kg over its predecessor.
Its roof is 29mm lower and its track has increased by 11mm. The overhangs have been reduced considerably and the wheelbase enlarged by 92mm. And the exemplary drag factor of 0.26 makes this car one of the most aerodynamic vehicles in its class.
The cabin has also taken a step up-market. The driver sits lower and is surrounded by clean lines, pleasant surfaces and impressive build quality, a highlight being the frameless touchscreen of the improved IntelliLink infotainment system.
The extended wheelbase gives passengers in the rear more space.
There's a roomy 490-litre boot too.
Insignia buyers choose between this five-door Grand Sport hatch model or the Sports Tourer estate variant.
There are seven trim levels available – Design, Design Nav, SRi, SRi Nav, SRi Vx-line Nav, Tech Line Nav and Elite Nav.
The asking figures start at around £17,000 and range to around £28,000, pricing that offers extremely strong competition to the German premium-badged compact executive models that Vauxhall would ideally like to target.
There's plenty of clever equipment features that should interest that target market.
The IntelliLux LED matrix light for example, which illuminates with 32 LED segments and integrates in this Insignia's smarter, slimmer headlamps.
Other driver assistance systems include a head-up-display, adaptive cruise control, lane keep assist with lane departure warning and rear cross traffic alert.
Vauxhall is still one of the few manufacturers to offer seats certified the 'Campaign for Healthy Backs'.
And, as for media connectivity, well, as you would expect, the IntelliLink infotainment system is compatible with the Apple CarPlay and Android Auto.
Insignia Grand Sport buyers also get Vauxhall OnStar, the brand's ground-breaking connectivity and service assistant.
This offers services ranging from automatic crash response to stolen vehicle assistance.
A new concierge service is available to Insignia Grand Sport customers, enabling passengers to ask OnStar advisors to select a hotel and proceed to room reservation.
Furthermore, up to seven devices can be connected to the car's wi-fi hotspot.
Around 85% of Insignia buyers go for a diesel – and you can see why. Well over 70mpg is possible from the 1.6 CDTi unit most Grand Sport buyers will choose.
As for residual values, well these will depend on whether the industry recognises this Grand Sport model's shift up-market. Even if it does, the depreciation levels won't match those of premium German rivals. But then, you'll be paying less up-front in the first place, so it's swings and roundabouts.
CO2 figures are very competitive, the base 108bhp 1.6-litre diesel capable of putting out as little as 105g/km.
The volume 2.0-litre diesel manages 136g/km. The base 1.5-litre petrol variant manages 133g/km.
You'll also need to know that Vauxhall includes a three-year, 60,000-mile warranty as standard, a package that can be extended up to five years and 100,000 miles at extra cost. A year's free breakdown cover is also provided, along with a six-year anti-corrosion guarantee. Plus you can opt for a service plan that lets you pay monthly to spread the cost of regular work to your car.
As part of this, Vauxhall offers discounts on wear and tear items such as brake pads and windscreen wipers.
Can this second generation Insignia really appeal beyond the medium range Mondeo segment? Will business buyers used to signing up for yet another BMW 3 Series, Audi A4 or Mercedes C-Class really be minded to consider it?
The Griffin brand hopes so.
What we can tell you from this first look is that if this car carried a premium German badge, those customers would buy into it without question. The quality and technology is that good.
But of course, it does bear a Vauxhall badge – which requires in turn a degree of open-mindedness on the part of potential buyers.
That's asking a lot but it's difficult to see what else the brand could have done in pursuit of its objectives here.
If you're buying in this sector and are among the few people untroubled by badge equity, you'll find plenty to like.
Model: Vauxhall Insignia Grand Sport
Price: From £17,000
Engine: 1.6-litre diesel producing 108bhp
Economy: 70mpg
CO2 emissions: 105g/km