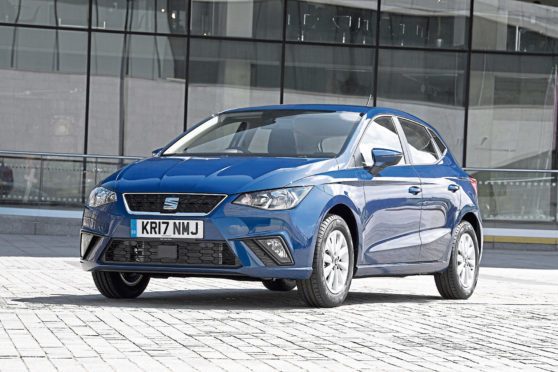 This fifth generation version of SEAT's Ibiza supermini offers small car buyers a smarter set of more eco-conscious hi-tech talents.
It'll need them if it's to distance itself from its Volkswagen and Skoda design stablemates and continue as a credible alternative in this tightly fought segment.
'Enjoyneering'. It's one of those marketing words of course, but it's also a rather apt description of what Spanish maker SEAT sets out to create when it brings us a new car.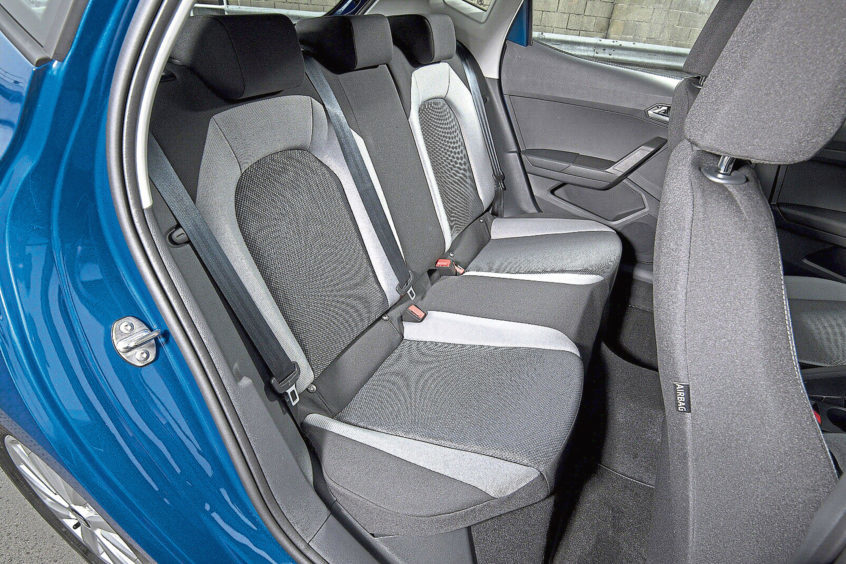 Something beautifully engineered: but with a bit of extra Latin sparkle.
Something like this, the Iberian brand's much improved fifth generation Ibiza supermini? Perhaps.
The 'beautifully engineered' bit isn't difficult to believe.
The 'Sociedad Espanola de Automoviles de Turismo' – or 'SEAT' as we better know it – is well used to injecting a little life into the mainstream market.
In this case, the Spanish maker's position within the Volkswagen Group means that this car is the first of the conglomerate's supermini models to get the empire's sophisticated MQB platform, something that enables weight savings and the addition of extra electronic features borrowed from larger models.
Plus SEAT reckons buyers will really notice the extra personalisation options, the smarter interior and the additional media connectivity incorporated this time round.
Will it all be enough to keep this car current against more recent rivals? Let's find out.
This time round, SEAT has had a good look at the engine range.
It's nearly all petrol-powered, things kicking off with the old 75PS 1.0 MPI unit at the foot of the range.
Try your hardest to ignore this aging unit and graduate instead to the far-preferrable (and more economic) 1.0-litre TSI three-cylinder turbo powerplant which produces either 95 or 115PS.
The four-cylinder 1.5 TSI with active cylinder management (ACT) develops 150PS, while its cylinder deactivation under partial load leads to impressive fuel economy.
The feebler engines get a five-speed manual gearbox, with a six-speeder used further up the range, where there's also the option of 7-speed DSG auto transmission on the 1.0 TSI 115PS FR model.
The diesel alternative is a 1.6-litre TDI unit with 80PS.
As for on the road driving dynamics, well SEAT says these have been improved thanks to the adoption of a hi-tech MQB platform that is 30% stiffer.
As before, there's an optional 'SEAT Drive Profile' system that offers adaptive damping with two modes – comfort or sports-oriented.
The Comfort/Sport selector switch also influences the feeling of the power steering and it'll alter the shift times of the DSG gearbox where automatic transmission has been specified.
The MK5 model version of this SEAT isn't available in three-door form any more, but the Spanish maker says it retains plenty of sporty style potential customers tend to want.
From a styling perspective, it's clearly an Ibiza, but one that has undergone a process of evolution, with a so-called 'x-shaped' design that looks more dynamic than before.
The front and rear overhangs are very short and at the front of the car, triangular full-LED headlights dominate.
TThe controls and instruments are now more driver-oriented and the cabin feels of higher quality, thanks to colour-personalisable LED lighting, an 8-inch centre-dash touchscreen and a 'Full Link' connectivity system.
Prices haven't changed very much, so expect a price span in the £13,500 to £19,500 bracket, which means that, as before, you're getting Volkswagen Polo technology for a significant saving.
For now, only five-door models are on offer and the trim lines run from 'S' to 'SE', 'SE Technology', 'FR' and 'XCELLENCE'.
Being able to dip into the Volkswagen Group parts bin for the niftiest tech usually means a very low overall cost of ownership and that's certainly the case here.
The four cylinder 1.5-litre TSI petrol variant with 'ACT' active cylinder management should be able to manage a diesel-like figure of around 60mpg on the combined cycle and both three and four-cylinder units of course fulfil all the latest EU6 emissions standards.
The base 1.0 MPI variant manages 57.6mpg on the combined cycle and 112g/km of CO2.
The 1.0-litre TSI petrol models are capable of nearly 60.1mpg on the combined cycle and a CO2 figure of as little as 106g/km – so who needs a diesel?
A start/stop system, which switches off the engine when the vehicle is at a standstill, is available on all models. Ibiza's important to Spain – and this one certainly is to SEAT.
In summary, we're looking here at a car that, like its brand, has matured nicely.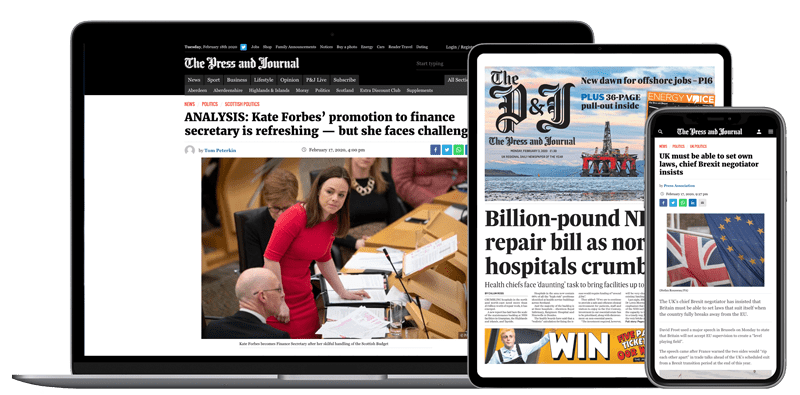 Help support quality local journalism … become a digital subscriber to The Press and Journal
For as little as £5.99 a month you can access all of our content, including Premium articles.
Subscribe