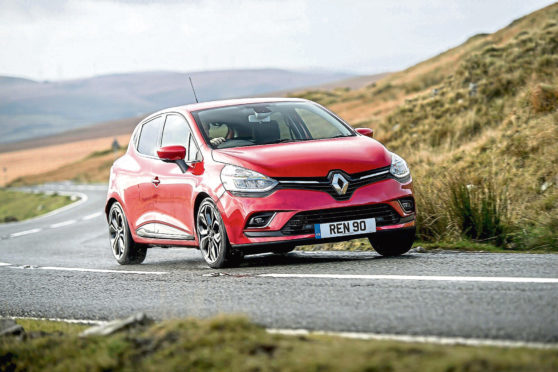 Renault's fourth generation Clio supermini gets a simplified range structure with value pricing and plenty of equipment.
What's not to like?
In some respects, the fourth generation Clio was one of the cars that saved Renault.
It arrived in 2013 at a time when the brand's gamble on all-electric car development was failing.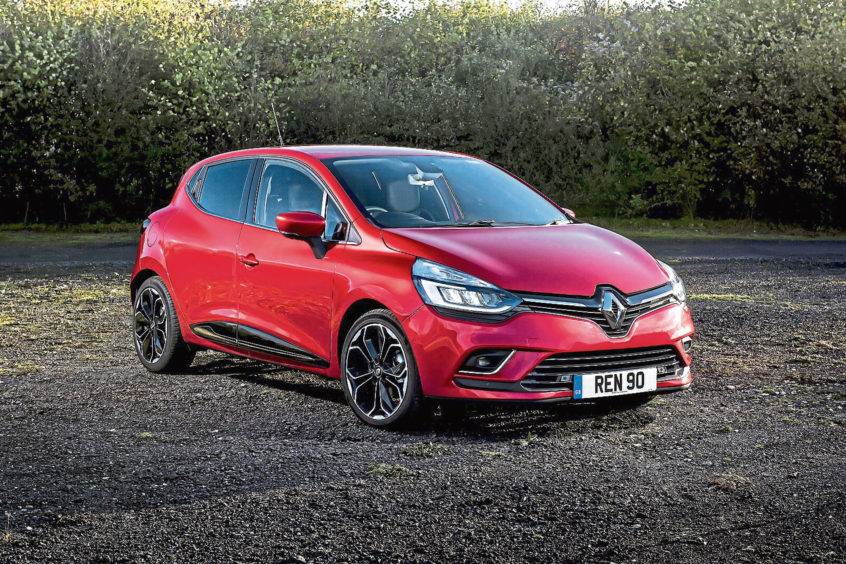 Billions of euros had been poured into new battery-powered models that customers simply weren't buying.
Dealers needed a characterful, class-competitive product that would sell in decent numbers.
This was it.
The styling offered a curvy sense of esprit that buyers really liked, hence Renault's reluctance to change it too much since its launch.
What the company has done though, is to simplify the range structure and boost equipment levels to streamline and improve the showroom proposition.
The dynamic recipe on offer here hasn't much changed.
This MK4 model proved that you didn't necessarily have to stretch to a Renaultsport Clio to get a version of the car that might be fun to drive.
As ever, it isn't quite as taut as a rival Fiesta, but that's OK: if you're like us, you instinctively expect French cars to roll a little more – and even want them to, for the payoff of a silken low speed ride.
Which is delivered by this Renault in a way that few rivals can better.
Just one of the many reasons you'd like to drive this Clio around town.
The others?
Well-weighted steering that facilitates a tight 10.6m turning circle.
And torquey engines you don't have to row around with the gear lever.
Most Clio buyers will continue to choose either the volume dCi 90 diesel (in manual or EDC auto forms) or the 0.9-litre three cylinder Tce petrol unit.
There's also a base 1.2-litre 75bhp petrol powerplant.
At the top of the range, the Renaultsport Clio 200 hot hatch continues but, as before, must be ordered with an automatic EDC ("Efficient Dual Clutch") automatic transmission that some don't want.
Design-wise, this current version gets a smart nose, with an eye-catching full-LED lighting signature, including C-shaped daytime running lights in certain versions.
Inside, this Clio benefits from the use of finishing materials previously reserved for Renault's higher-end models.
Otherwise, things are much as you'd expect.
Since there's still no three-door model, it's just as well that the five-door does a good impression of one, coupe-like styling emphasised by hidden rear door handles.
So visually and practically, you get the best of both worlds.
Out back, there's a decent sized 300-litre boot while at the wheel, we've yet another dash that's been sculpted in the shape of an aircraft wing on which is mounted an overtly confident chrome-surrounded instrument cluster dominated by the kind of digital speedo that not everyone will like.
Equally eye-catching is the consumer electronic-fest that dominates the gloss black-trimmed centre console of all but base models in the form of a tablet-like display that is the 7-inch R-Link colour touchscreen.
There's now a much simpler trim structure, buyers choosing from base "Play", mid-range "Iconic" or top "GT Line" variants.
Prices start at around £13,500, rising to around £19,000 at the top of the mainstream range.
Whichever mainstream five-door Clio you choose, there are kit items included that will cost you more on many rivals.
Virtually all Clios get alloy wheels, air conditioning and front foglights.
And absolutely all of them get daytime running lights, cruise control with a speed limiter, a trip computer, a height-adjustable driver's seat, power front windows and mirrors, Bluetooth compatibility, a decent quality USB-compatible CD stereo with punchy Renault "Bass Reflex" speakers and fingertip control, plus Hill Start Assist to stop you from drifting backwards on uphill junctions.
To provide customers with a range of options, the Clio comes with three different connected multimedia systems, namely Media Nav Evolution, Renault R-Link Evolution and the new, smart R&GO system which is available on entry trim variants.
This is also the first B-segment Renault to be available with a BOSE audio system.
In addition to its reverse parking sensor, and depending on the version, this Clio offers a front parking sensor and a reverse parking camera.
Available for higher-end versions, Handsfree Parking allows the driver to fully delegate the completion of parking manoeuvres.
Renault has made a firm commitment to driving down the cost of motoring and the Clio demonstrates some impressive economy and emissions figures.
In fact, for more than half the range, there'll be no annual road tax to pay thanks to the way that sub-100g/km CO2 emissions figures grant exemption.
Take the dCi 90 variant many will want.
It manages 85.6mpg on the combined cycle and 85g/km of CO2.
Go for the 1.2 TCe 90 variant and those figures fall to 61.4mpg and 104g/km, though that's still pretty good for a three cylinder petrol model.
Even the automatic Renaultsport Clio 200 hot hatch doesn't do too badly, returning 47.9mpg and 133g/km.
So it looks like Renault has maintained its position amongst the class leaders in the supermini segment.
The French brand hasn't always prioritised the things that really matter to small car buyers, which is one reason why older generation Clios slipped down the sales charts.
So what does really matter to these people?
Efficiency, practicality and safety?
All this stuff has been properly addressed here.
We have a suspicion though, that looks are as much, if not more, of a buying incentive.
Just as well then, that this car scores there too.
And dynamics?
The fun "chuckability" that used to exemplify small Renaults?
Yes, you also get that, balanced with the comfort that's also a Gallic trademark.
As Renault boss Carlos Ghosn said: "There's nothing wrong with any car company that good cars won't fix."
He's absolutely right. And so is this Clio.