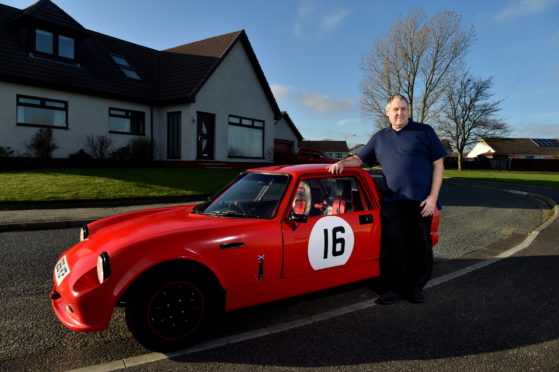 If you heard Ken Ross roaring along a country lane, you'd be forgiven for thinking he was at the wheel of a Formula One car.
Startled birds take flight as their quiet country idyll is broken by a thundering engine tearing around corners.
But rather than a multi-million-pound single-seat racing car, Pitmedden resident Ken can be found putting pedal to the metal in his 1985 GTM Coupe kit car.
"I've got to wear ear defenders it's so loud," he laughed.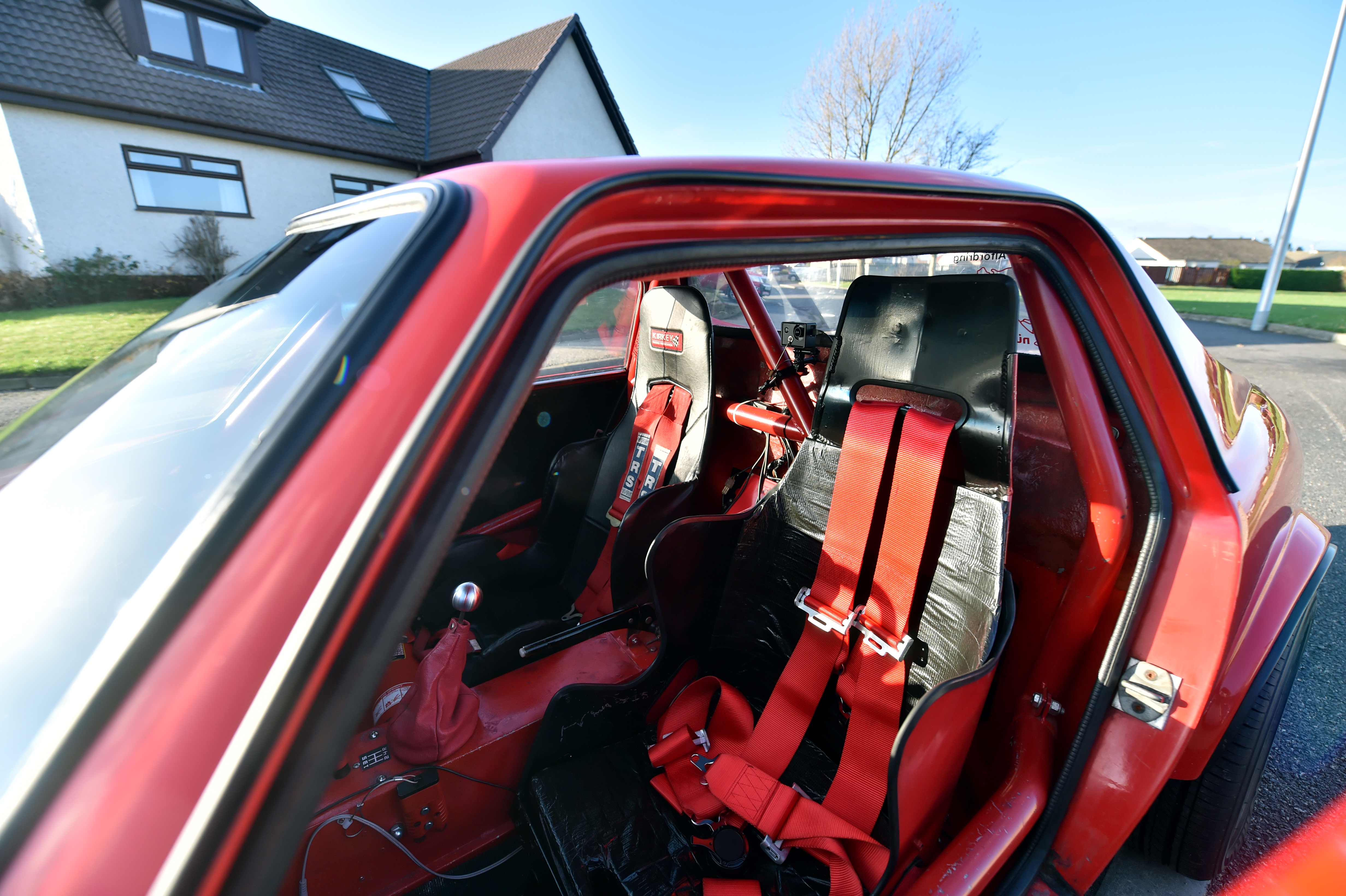 "The engine is about an inch behind your ears so it's pretty deafening when you're driving.
"But that's all part of the fun."
Ken has been the proud owner of the coupe since 2004 when he spotted it for sale online in Bradford.
"I'd been looking for a car like this for quite a few years," said the 53-year-old.
"But they all seemed to be for sale in the far south of England, even further away than Bradford, which made them difficult to actually go and view.
"This one had been stored on a pallet at the back of a warehouse and hadn't been touched for at least three years.
"It was badly rusted and took another five years for me to get it roadworthy.
"I'd owned a couple of old Minis before where rusting had been a problem, but I'd never had anything like this."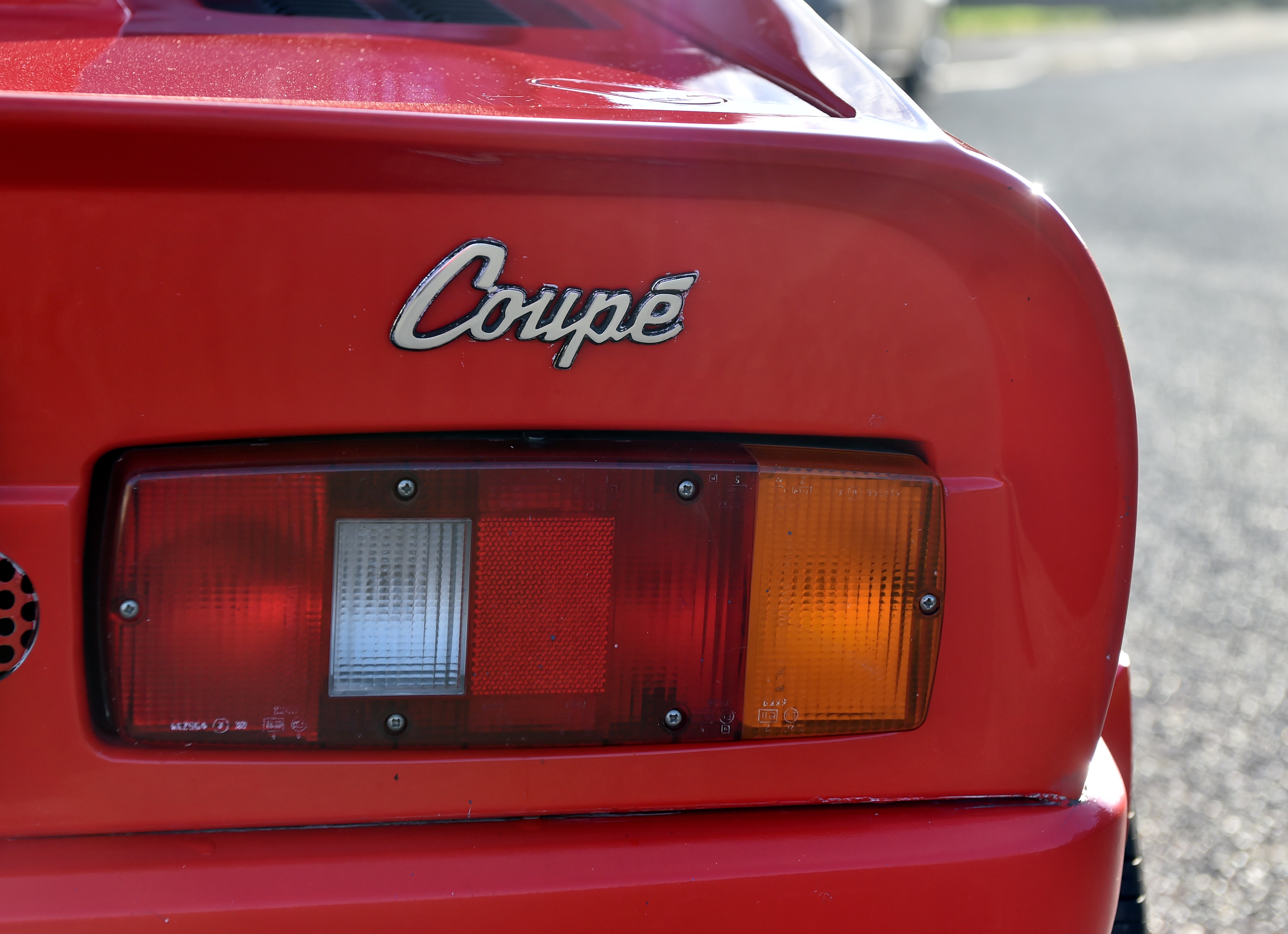 The bright red two-seater is classed as a kit car, a motor which has built up from a series of different parts to offer a unique car and driving experience.
There are no rules when it comes to kit cars, and for many there is nothing as satisfying as getting behind the wheel of something which is a true one-off.
"Essentially it's built from a collection of other cars," explained Ken.
"The idea is to take the best parts from a few different motors to cheaply produce a new sporty car yourself.
"Although this one was already built when I got it, it was in such bad shape I ended up changing loads of different bits and pieces before I got it out on the road.
"It was fantastic to get behind the wheel for the first time after working on it for so long.
"Some people might not like it as it's not the easiest car to drive.
"Apart from the sound, the seats are metal and there is no heating.
"It's not really designed for long distances, or cold weather, or comfort now I think of it," he chuckled.
"But it moves like a go-kart and is just in its element on twisty country roads."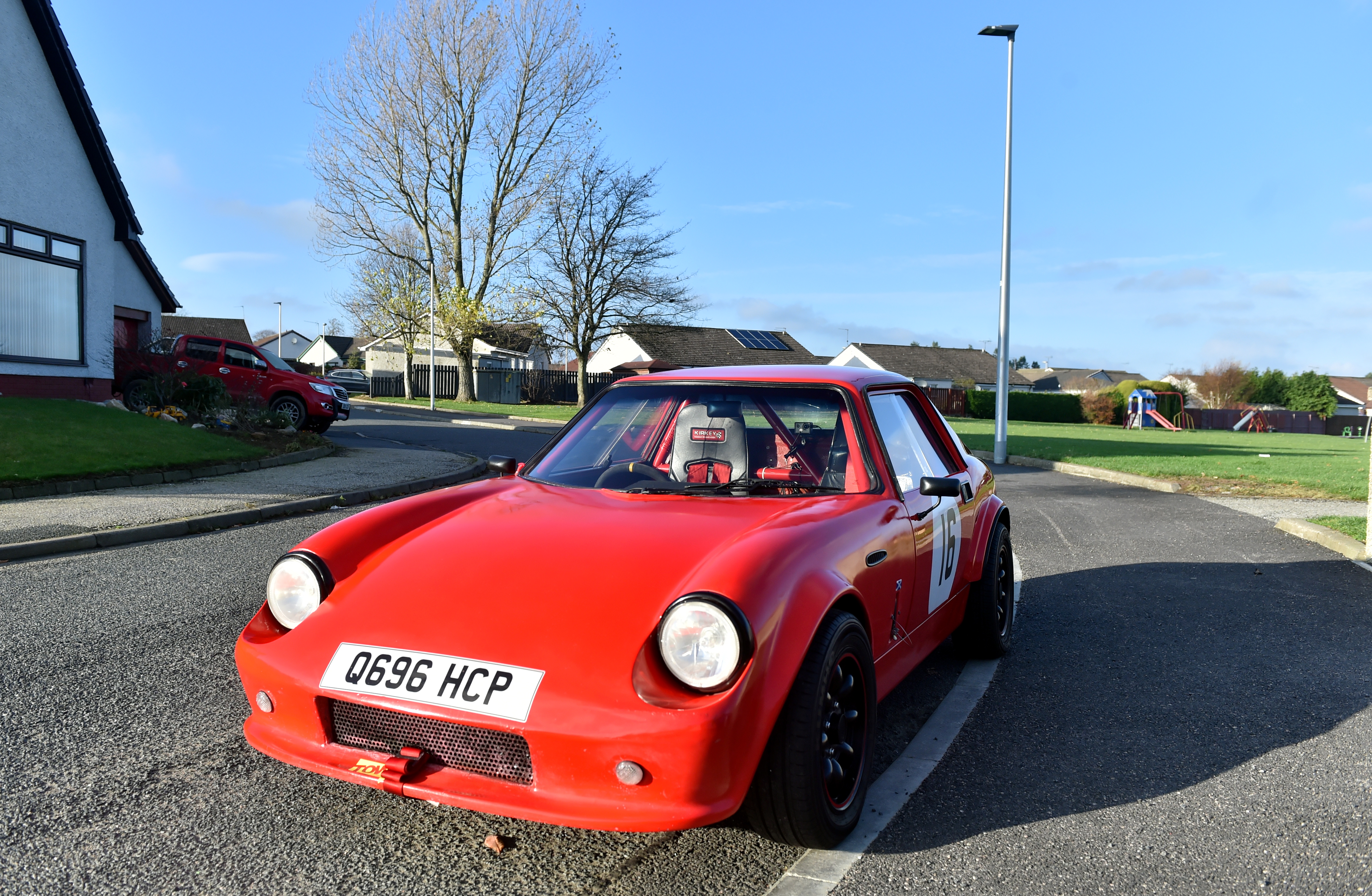 Ken's first experience of kit cars was back when he first learned to drive.
As a young boy he had always had an interest in cars but when the time came to buy his own, he found himself priced out of the market.
"I wanted a sports car so badly but couldn't afford anything even half decent," Ken said.
"So instead of buying a car, my friends and I would build up our own motors from different bits and pieces.
"It became a sort of hobby and to be honest we probably spent more time making repairs than we did actually driving.
"But it was a cheap way to own a sports car, no matter how unreliable it was."
Ken was hooked, and now more than 30 years later he seems to have passed his passion on to his son.
"My son Marcus is seven and loves coming with me to different motoring events," he said.
"This summer we were at a different car show practically every weekend, and I'm assuming he's going to be a real petrol-head like me when he's older."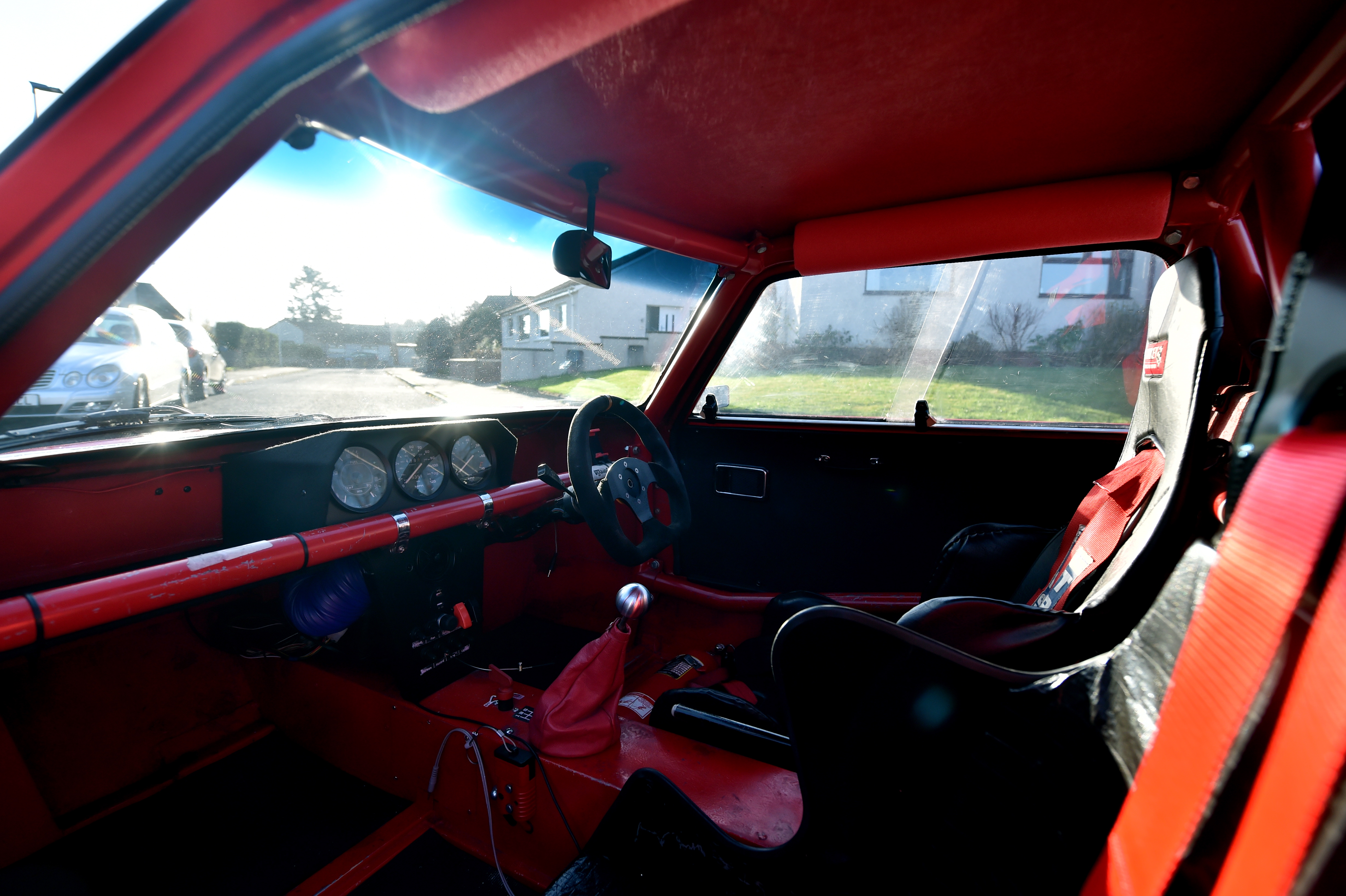 Ken is also a keen member of the Garioch Vehicle Restoration Society, one of the largest car clubs in the north-east.
"I joined for the people," said Ken, "not the cars."
"Some of the members are so knowledgeable and have fantastic experience of all kinds of motors.
"It's brilliant as there is always someone who can help when you come across a problem you've not seen before."
Although a self-confessed car fanatic, Ken only has room for one four-wheeled darling in his life.
"When people ask if I have a dream car, I tell them I already have it," he said.
"I've done so much work on my coupe I can't see myself ever selling it.
"And there is always something new to do, so it'll be with me for a long time yet."