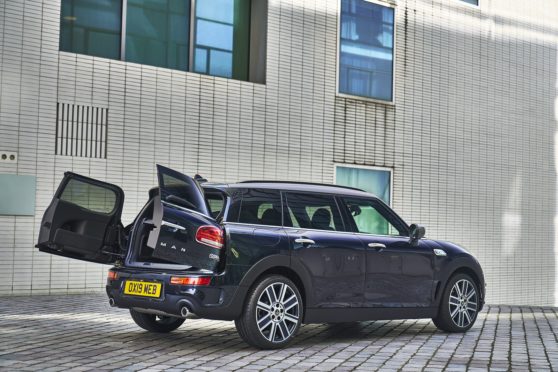 It's hard to think of a modern-day motoring success story to rival that of BMW's MINI.
The Bavarians took the '60s design concept, super-sized it and made it the ultimate automotive fashion accessory for the early years of the 21st Century.
But the car's cheeky compact size was both its greatest draw and its only real limiting factor.
If the same design could be produced with a dash more practicality, couldn't many more customers be persuaded to join the great MINI Adventure?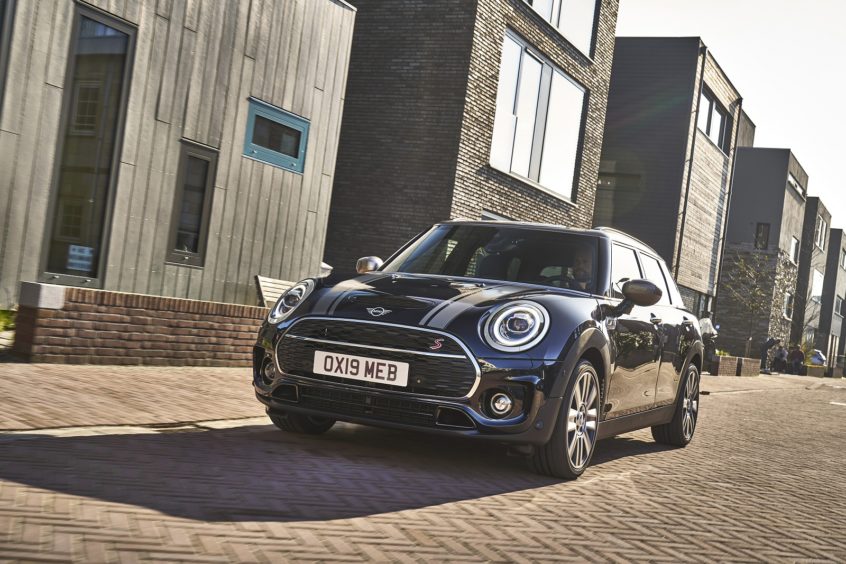 The prospect was tempting, but the problem for the German designers was in creating a truly versatile family car that kept the original three-door model's essential MINI-ness.
What they eventually came up with in 2007 was this model, the MINI Clubman, an estate car but not as we knew it. Curious, quirky and thoroughly individualistic, it was a perfect fit for a brand that has always been all those things.
Nine years later, we got that car's successor, this MK2 model Clubman.
With five proper doors this time round, a smarter look, extra space and all the MINI brand's latest technology, it's an intriguing prospect.
What we're looking at here is a usefully revised version of that car.
So what's it like on the road? A little different from the MINI norm is the answer – but, thankfully, not too different.
It doesn't feel as sharp and frisky as the 5 Door Hatch model to drive, but this is a larger, heavier car. Compensation comes with better refinement and far superior ride quality thanks to a purpose-designed multi-link rear suspension system.
If you want to tweak the damping, an optional Variable Damper Control control system allows you to do it, working through the Green, MID and Sport settings of the MINI Driving Modes system, another extra-cost feature.
There's a familiar range of engines under the bonnet. There's a three cylinder 1.5-litre petrol unit with 136hp in the Cooper version, while the Cooper S gets a 2.0-litre four cylinder petrol engine with 192hp.
If you want a diesel (a rare thing in a MINI of almost any sort these days), there's a 2.0-litre powerplant with 150hp in the Cooper D. Standard with all the engines is a six-speed manual gearbox, with 7-speed Steptronic automatic transmission optional on the petrol variants.
A MINI Clubman should always be distinctive amid a sea of look-alike family hatches; it still is. Changes with this revised model are minimal, perhaps the most notable one being the redesigned grille, which now extends across the entire bumper.
There are also restyled circular LED headlamps. The grille is bordered by a slim frame produced from a single piece.
If your experience of BMW-engineered Clubmans goes back to the first-generation version, you'll be pleased to find that the unique Minivan-style split rear doors for the loadbay still remain, though buyers these days have the option of opening them at the push of a button on the key fob or by waggling a foot under the rear bumper.
There are still plenty of MINI design touches inside, too, including toggle switches, lashings of chrome and a circular theme in the cabin.
The boot size is a respectable 360 litres or 1,250 litres with the rear seats down.
There are three trim levels – Classic, Sport and Exclusive – and prices start from just over £21,000.
Overall, the sums being asked are right around what you'll pay for an equivalent Audi A3, Mercedes-Benz A-Class or BMW 1-Series.
If you're a keen driver, the Clubman's performance and promise of go kart-like handling may be enough to seal the deal.
The 1.5-litre petrol Cooper variant is notably economic, in manual form managing up to 50.4mpg (WLTP-rated) and up to 127g/km of CO2 (NEDC-rated). For the auto version, the figures are 53.3mpg and 120g/km.
For the 2.0-litre petrol Cooper S, you're looking at up to 44.1mpg and 145g/km in manual form or up to 51.4mpg and 125g/km as an auto. For the 2.0-litre diesel, the readings are up to 65.7mpg and up to 113g/km as a manual or up to 67.3mpg and up to 111g/km as an auto.
The designers have done their damnedest to make this second-generation Clubman a distinct and desirable model in its own right. The result is characterful but distinctly MINI.
If you need a practical car from this brand and find the Hatch 5-Door model too small and the Countryman Crossover too quirky, then the Clubman may be for you a perfect fit.