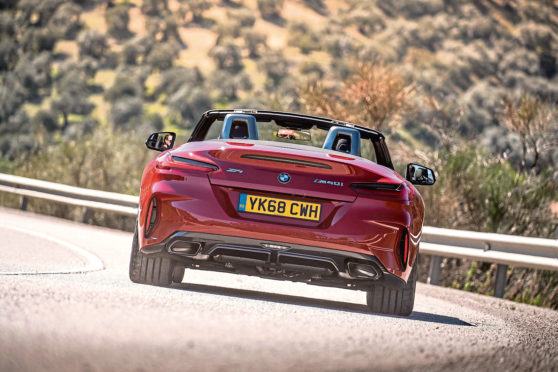 It took BMW some time to discover a profitable sweet spot in the roadster segment, but the Munich maker got there in the end.
Having first brought us an exclusive low-volume model in this sector (the Z1 of 1989), the brand finally launched an affordable volume contender (the E36-series Z3 of 1995).
That sold well enough to be replaced by the slightly larger and more mature first-generation E85-series Z4 in 2002. Which itself was replaced by a second-generation metal folding-roof E89-series Z4 design in 2009.
With the history lesson completed, let's acquaint you with what we're looking at here, a MK3 G29-series Z4 model launched in late 2018 after development shared with the new-era Toyota Supra.
It claims to be something its direct predecessor really wasn't – a really serious driver's car. A really serious Porsche 718 Boxster rival. A really serious roadster? Let's find out.
Sporting BMWs may have been inseparably associated with six-cylinder engines down the years, but the key powerplants on offer in this G29-series Z4 line-up squirt fuel into the quartet of cylinders boasted by a TwinPower Turbo 2.0-litre unit that's offered in two states of tune. The sDrive 20i and sDrive 30i variants are more powerful than the models they most directly replace – even the sDrive 20i can make 62mph from rest in just 6.6s on the way to 149mph.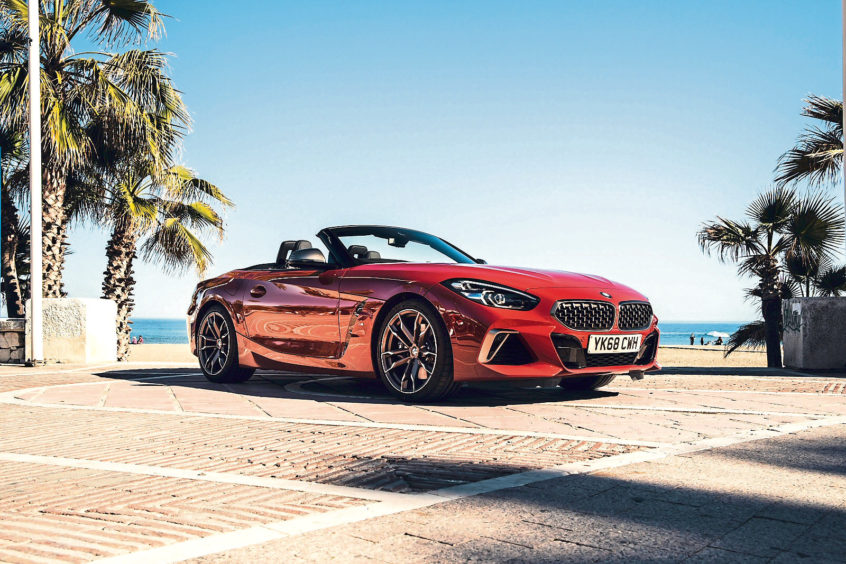 At the top of the range, you can have a traditional BMW straight-six unit, courtesy of the 340hp unit fitted to the flagship M40i derivative, which sprints to 62mph in 4.6s and has to be artificially restrained to 155mph.
You can talk to your dealer about a manual version of the base sDrive 20i, but otherwise all variants come with an 8-speed Steptronic Sport auto gearbox with gearshift paddles. You're probably going to want to pay extra for adaptive damping – only the M40i gets it as standard, along with uprated brakes and an electronically controlled differential lock.
The way the suspension interacts with the steering, the throttle and the differential is key to the way this car responds dynamically, so proactive use of the provided drive modes is crucial if you're pressing on.
Perhaps the biggest news from a design point of view is the decision to replace the previous model's metal folding roof with a fabric top. The change really was a no-brainer. The new soft roof operates in around 10 seconds, about twice as quick as the previous tin top. Plus it lets in less noise on the move and slightly lowers the centre of gravity.
More practically, it allows for the same amount of luggage space whether the roof is up or down (265 litres) instead of the previous car's 310-litre roof-up/180-litre roof-down unhappy compromise. In proper roadster style, there are no rear seats.
At the wheel, it's nicer than a 718 Boxster, which is presumably what BMW was aiming for. The level of fit and finish is almost faultless and there's a lot more interior space and storage than you'd expect to find in a roadster. There's also plenty of evidence that the Z4 has entered the digital age. You get the same fully digital instrument cluster that's found on the brand's latest 3 Series and 8 Series models. And a 10.25-inch centre-dash iDrive infotainment screen.
List prices suggest that, allowing for a few well-chosen extras, you'll probably be paying somewhere in the £37,000 to £50,000 bracket for your Z4.
Almost all BMW's business here is done with the four-cylinder 2.0-litre petrol engine that powers the sDrive20i and 30i variants, leading to an average Z4 purchase price in the £40,000 to £45,000 bracket.
These days, even barnstorming sports cars need to keep running costs in check while treating the environment with kid gloves. The Z4 does a better job of this than you'd credit for a car in such a lofty performance bracket, mainly thanks the BMW's EfficientDynamics programme. Due to this, you should be able to get somewhere close to a combined cycle fuel figure of 49mpg with the four-cylinder engine whichever state of tune you order it in – sDrive20i or 30i. And 138g/km of CO2. As for the six-cylinder M40i model, you're looking at 33.2mpg and 165g/km.
For the magazines, the definition of success for this MK3 Z4 will lie in whether it handles just like the equivalent Porsche Boxster. But for most potential owners, that won't be the over-riding priority.
BMW has been building roadsters for more than 80 years – and it shows with this third-generation design, a model that's matured extremely well, slowly and methodically developing into an all-rounder that's tough to beat.
THE FACTS
Model: BMW Z4
Price: From £37,000
Engine: TwinPower Turbo 2.0-litre
Performance: 0 to 62mph in 6.6s on the way to 149mph
Economy: 49mpg
CO2: 138g/km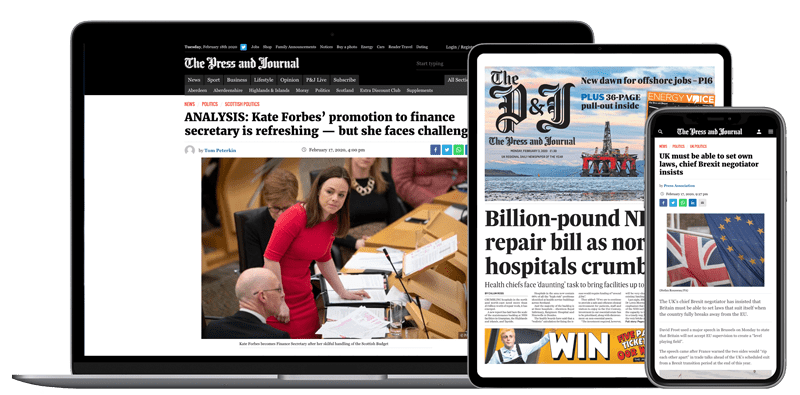 Help support quality local journalism … become a digital subscriber to The Press and Journal
For as little as £5.99 a month you can access all of our content, including Premium articles.
Subscribe