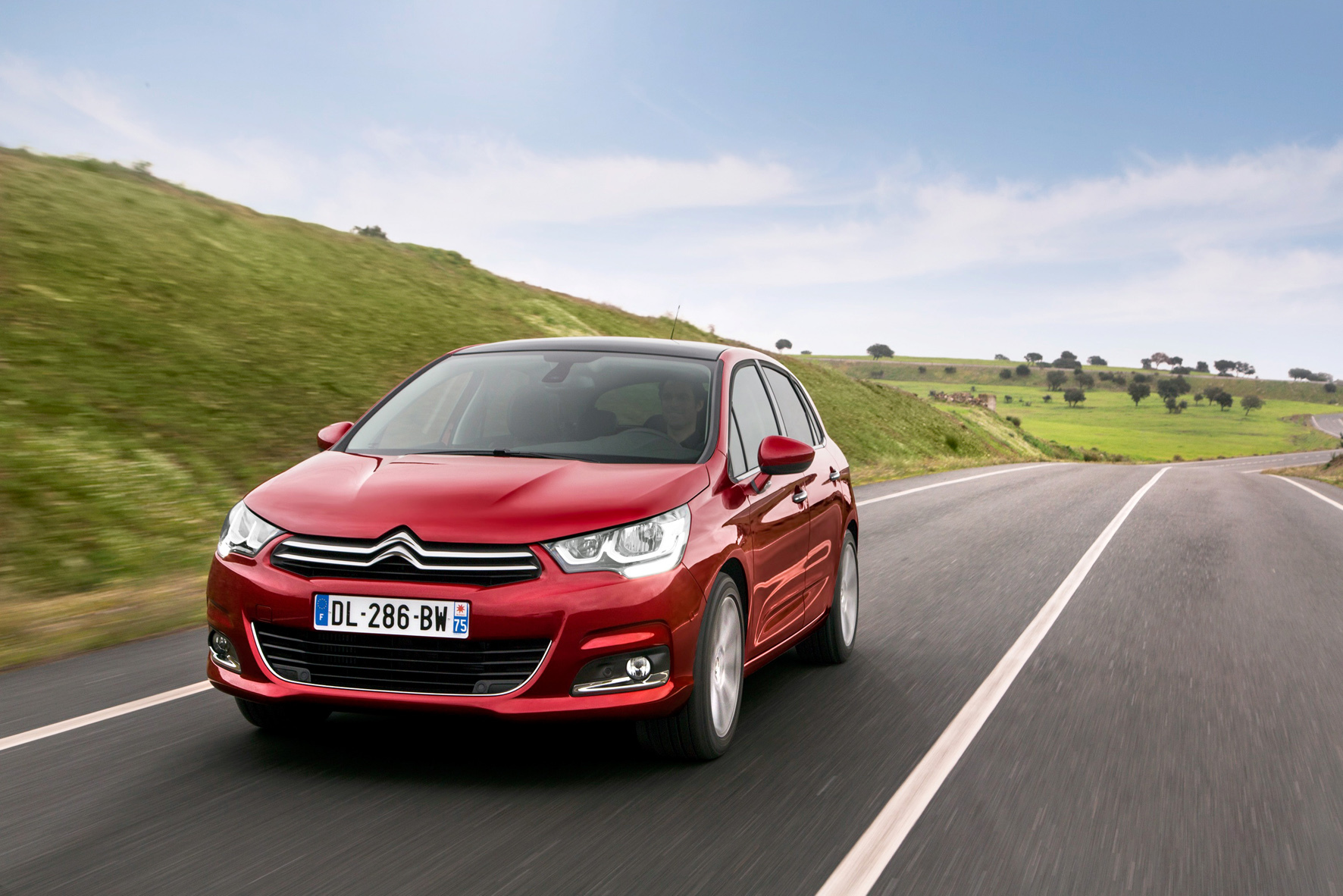 Citroen used to be a byword for comfort, and we loved it for that. The firm is finally moving back in that direction, and the new C4 is at the forefront.
The C4 has a lot going for it, but upgrades were needed for it to stay with the pack. Tweaks to the headlights and styling details are more or less the extent of the exterior changes, but quality is on an upward trend with new technology and media interface options.
Citroen is quickly rejuvenating an identity: comfort. The press release accompanying the car's launch is crammed full of the word. Citroen is really beginning to feel like a different brand to its sister company Peugeot – and that's good news for both.
The C4 has what you'd call an aggressively French front end. Steeply angled headlight clusters give off an angry vibe, but the rest of the shape is pretty warm and fuzzy. It's a good looking car, but you'd have a tough time arguing that it matches class leaders for image.
But on the other hand, Citroen is doing everything it can to make its brand identity synonymous with comfort. Soon enough, the French firm hopes that anyone looking for a comfortable everyday car will make Citroen their first stop.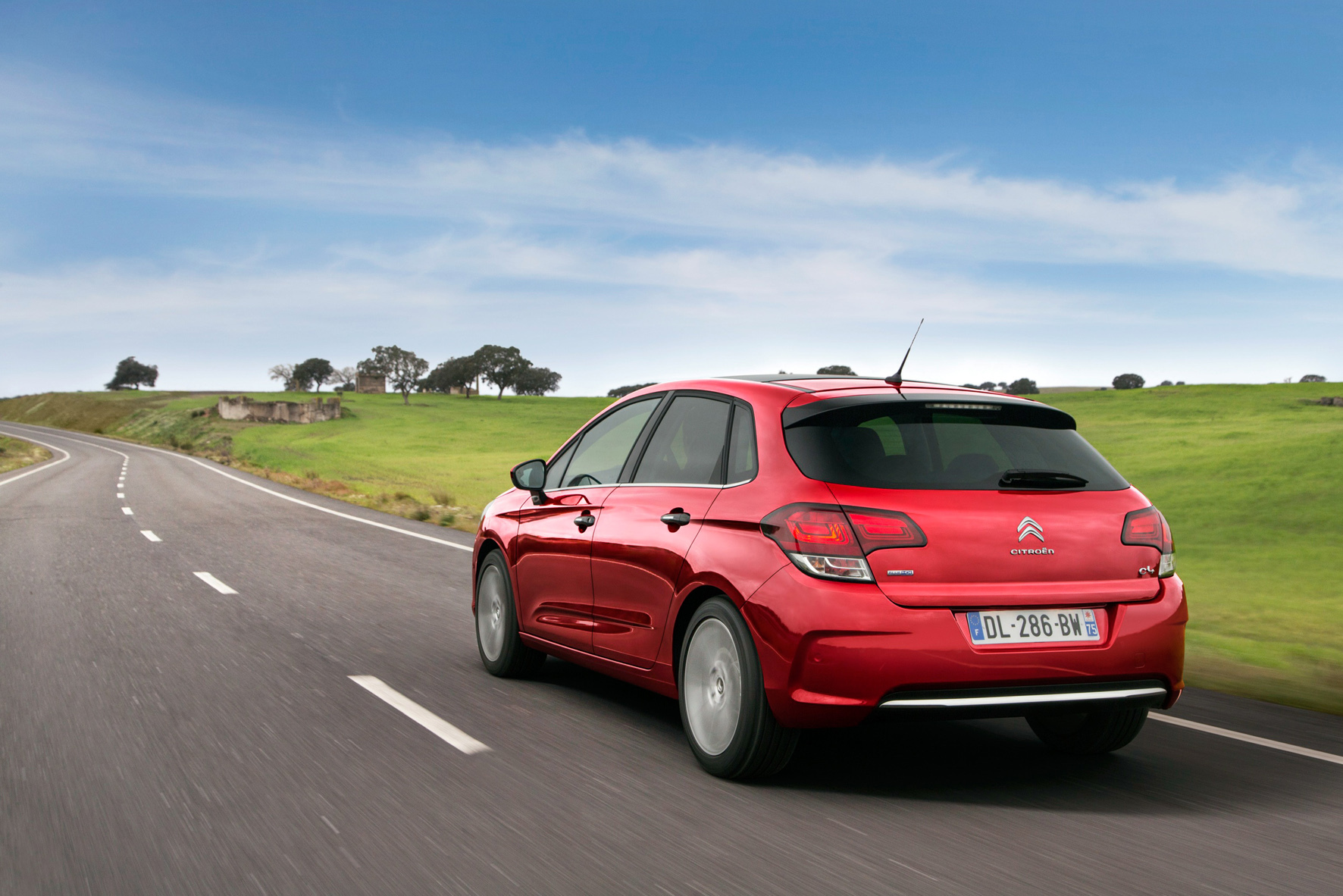 You can't argue with the numbers: the C4 has comfortably the biggest boot among its direct rivals at 408 litres. That's 7% or 28 litres bigger than a Volkswagen Golf's. The Skoda Octavia's is bigger again, but that's a much longer car.
In the front door pockets you'll find space for those chunky 1.5-litre drinks bottles you find at motorway service stations and takeaways. The glove box can fit many gloves in it, too, and the only real oversight is that when you pull the floor-mounted luggage net in the boot upwards it can bring the whole floor with it.
The petrol and diesel models are surprisingly
different to drive. The lighter petrol engine links to an over-light, elastic-feeling steering setup that doesn't inspire confidence, but the diesel's calibration is more linear, more predictable and gives you the impression of more feel.
In total opposition to Peugeot's approach with the 308, the C4's steering is snail-slow. It takes more turning action to get this car turned in – an impression exaggerated by the huge steering wheel.
The new automated manual gearbox is, thankfully, a vast improvement over previous units. You'd seriously consider buying one, now.
This C4 rides very well, too, especially over smoothly undulating folds in the road. Flex in the suspension means that sharper bumps can knock it slightly off its line, especially in corners, but not by an exceptional amount. The C4 is a decently refined cruiser, especially for such a relatively reasonable asking price.
Seeing the range top out at a whisker over £20,000 is a surprise. Rivals cost significantly more and you'd argue that there's not much about the C4, in high-end Flair trim at least, that feels particularly cheap. You get a lot of space for your pound, too, and especially in the case of the diesel you get super-low running costs.
A family that priorities comfort and budget would love the C4. Five useful seats, lots of standard safety equipment and even more on the options list make it a very handy family bus. But it's also a confident cruiser and will return decent fuel economy if driven steadily, so company car buyers might want to take a look.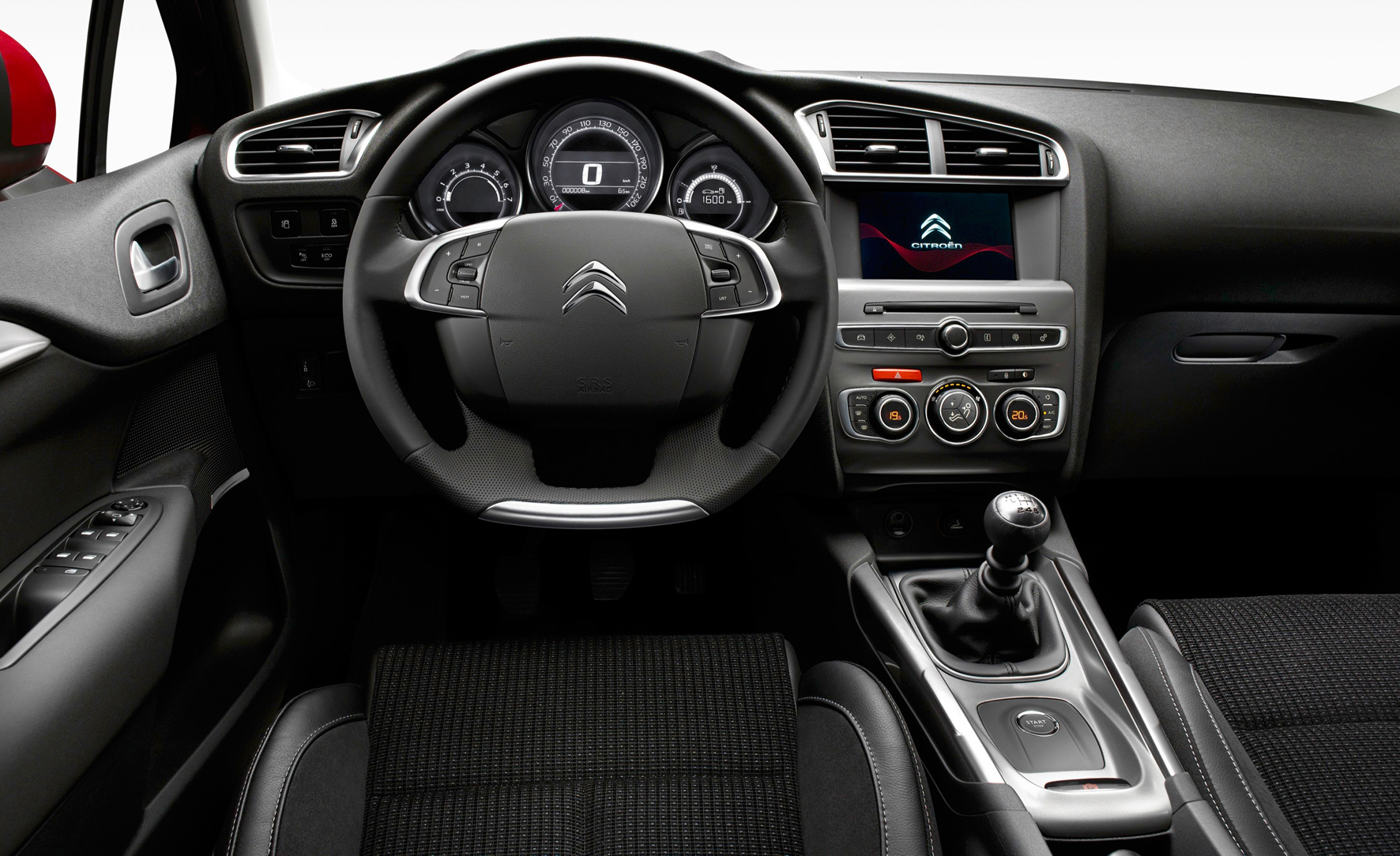 Facts & figures
Model: Citroen C4 1.2 PureTech 130 Flair
Price: From £18,245
Engine: Turbocharged three-cylinder petrol producing 128bhp and 170lb/ft
Performance: Top
speed 124mph,
0-62mph in 10.8
seconds
Fuel Economy:
58.9mpg (16-inch wheels)
CO2 rating: 110g/km
(16-inch wheels)