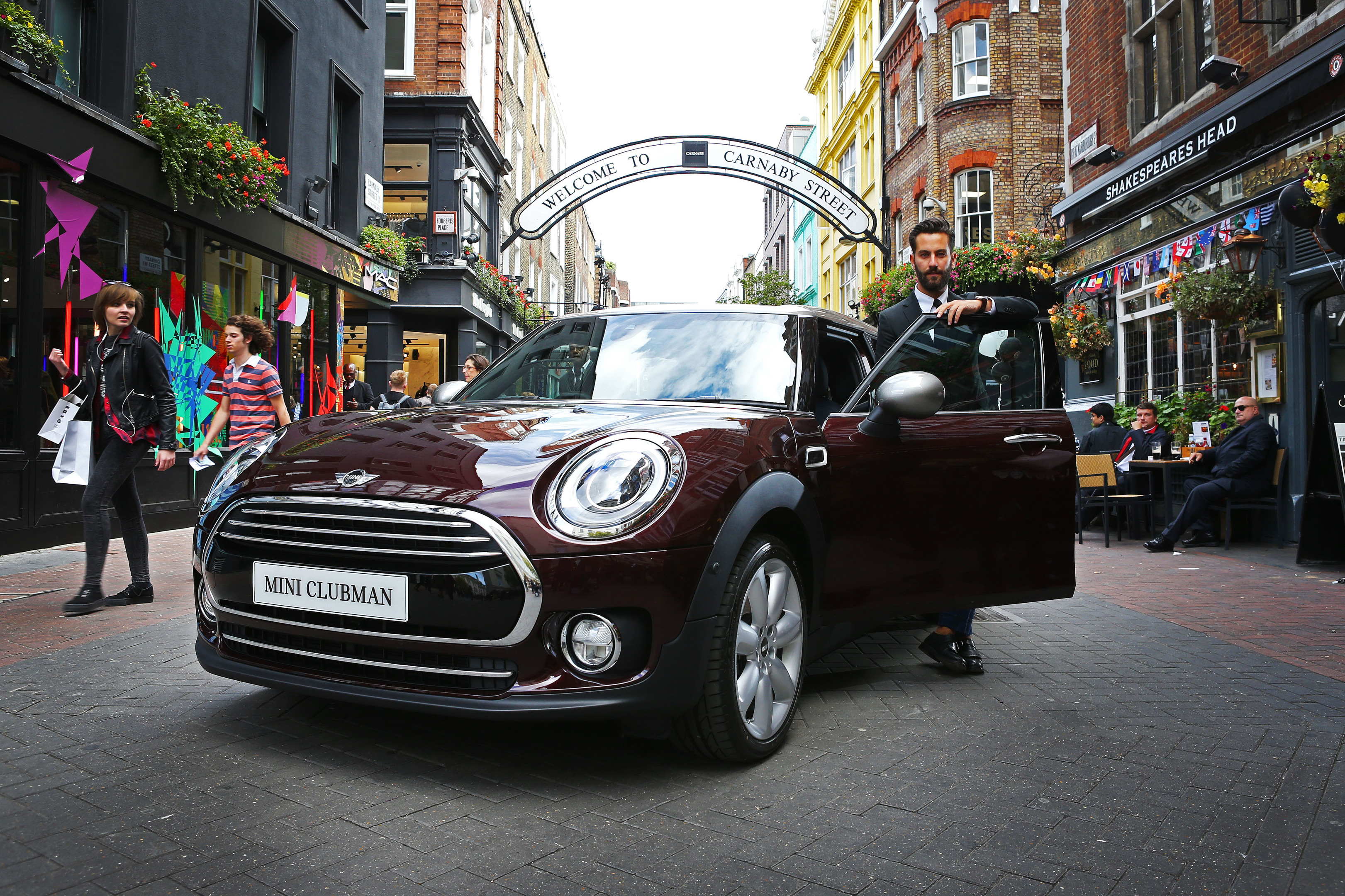 Carnaby Street in London was the location for the reveal of the new Mini Clubman.
The British car brand and London's most celebrated neigbourhood have a long and stylish history together, dating back to the hedonistic swinging sixties. However, today the partnership is a very different picture, with the sleek and powerful new Mini Clubman demonstrating how much the marque has grown up.
The new Mini Clubman aims to be the ultimate accessory for the modern gentleman's armoury and boasts a 0-62mph time of 7.2 seconds on the Cooper S, with range pricing starting from £19,995.
The new Mini Clubman goes on sale on October 31.