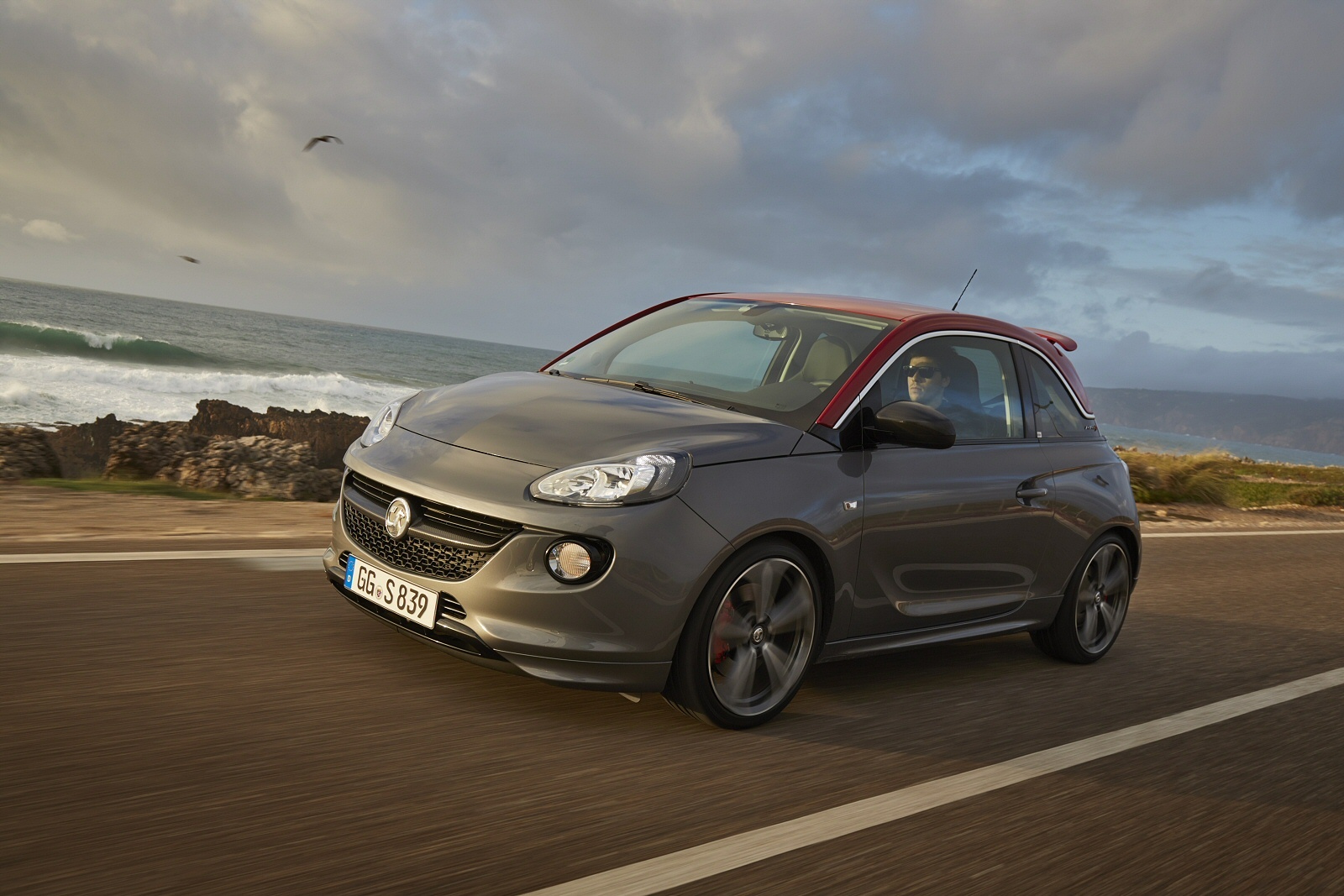 The Vauxhall Adam Grand Slam is a warm hatch with any number of differences.
Riding on a shortened version of the Corsa supermini's chassis, the Adam Grand Slam tips the scales at just 1,178kg, so the 148bhp 1.4-litre turbo engine endows it with a useful turn of speed.
It gets to 62mph in 8.5 seconds and will run on to a top speed of 124mph, which is just quick enough to remind you that this is something other than a typical city scoot but not so rapid that insurance and fuel bills start marching skywards.
The suspension has been firmed up compared with the other models in the range and this, combined with the car's standard 18-inch alloys, ought to give it quite a focused ride quality, but there is some suppleness which you'll value in town.
There's also very little in the way of body roll. The 1.4-litre engine does its best work in the upper registers and the six-speed manual transmission will please traditionalists.
The Grand Slam's certainly going to attract a few admiring glances. We weren't too sure about the Adam's styling when it first launched. It just didn't seem to have enough punch to it, but the attitude gets amped up very nicely with this sporty version. It features a front spoiler, side sills and an extended rear bumper cut-out with a visible, bold exhaust tailpipe.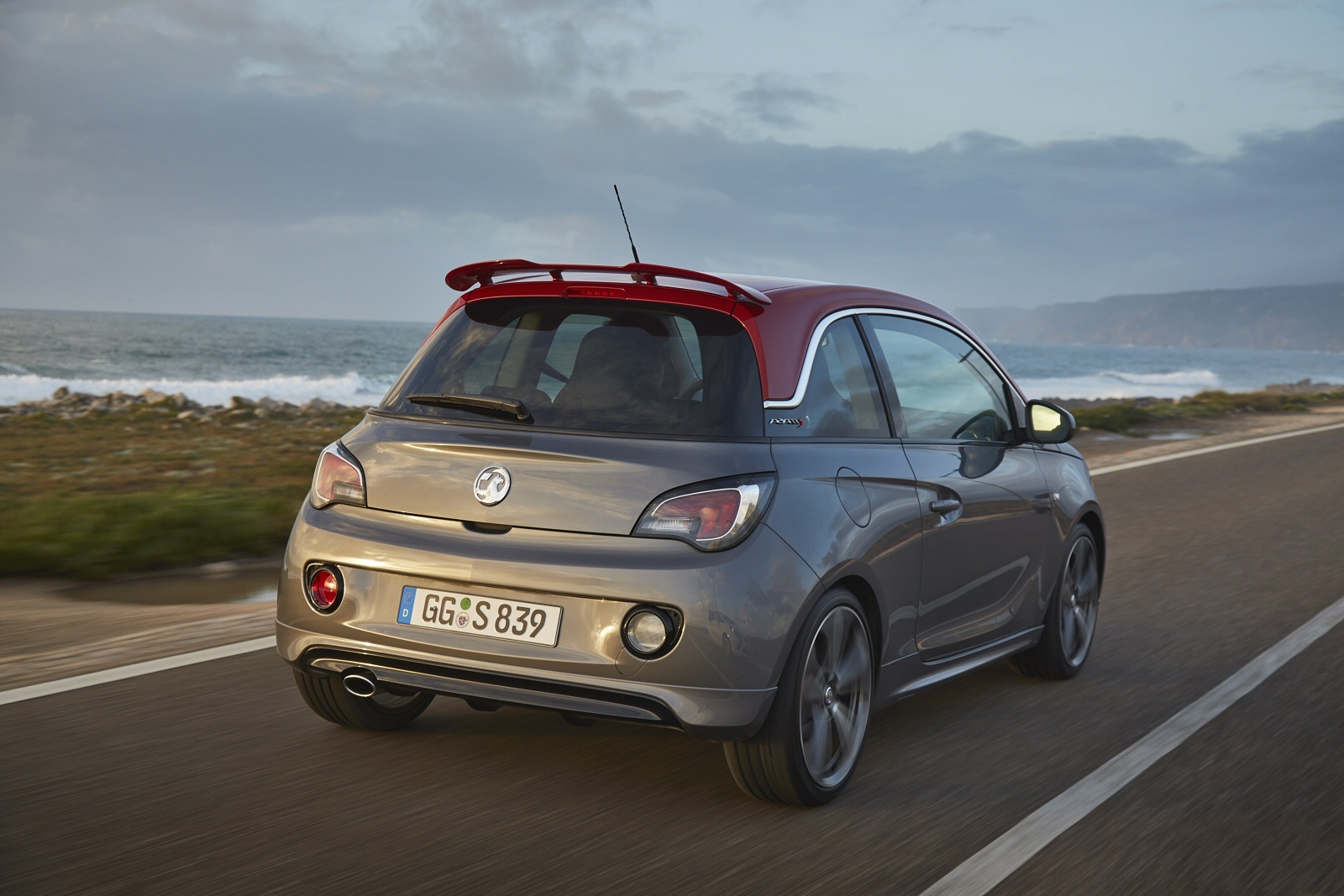 A total of ten body colours and a further four roof combinations are available, with an exclusive Red 'n' Roll roof design. It sits on exclusive 18-inch alloys and is topped and tailed with a spoiler above the rear window and LED daytime running and rear tail lights.
Should you be feeling suitably extrovert, you can extend the Red 'n' Roll colourway indoors, with the optional leather package including red leather steering wheel, gear knob and handbrake, as well as unique grey/black/red key design and red stitching on the door panels.
Other details include custom floor mats, aluminium-capped sports pedals and door entry strips with Vauxhall lettering. A multi-colour LED interior lighting package is also available which allows eight different ambient lighting colours.
The Adam Grand Slam weighs in at around £17,000 on the road, which might seem quite an ask for such a tiny car, but it's pretty well loaded with gear.
Even leaving that aside, it's huge fun to give a good pasting to when the roads open up – and the kit list more than speaks for itself.
Fitted as standard are 18in alloy wheels and all the body styling bits, electronic climate control, a CD stereo with DAB radio, USB, Bluetooth and aux-in, steering wheel-mounted audio controls, leather
trim for the wheel, sport seats, cruise control, switchable ESP, a tyre pressure monitoring system and six airbags.
The 1.4-litre turbo engine returns some respectable fuel consumption figures. It's fitted with a Start/Stop system and already meets Euro 6 emission standards.
The dual cam phasing for continuously variable valve timing and the turbo integrated within the exhaust manifold help make the engine lighter and more compact.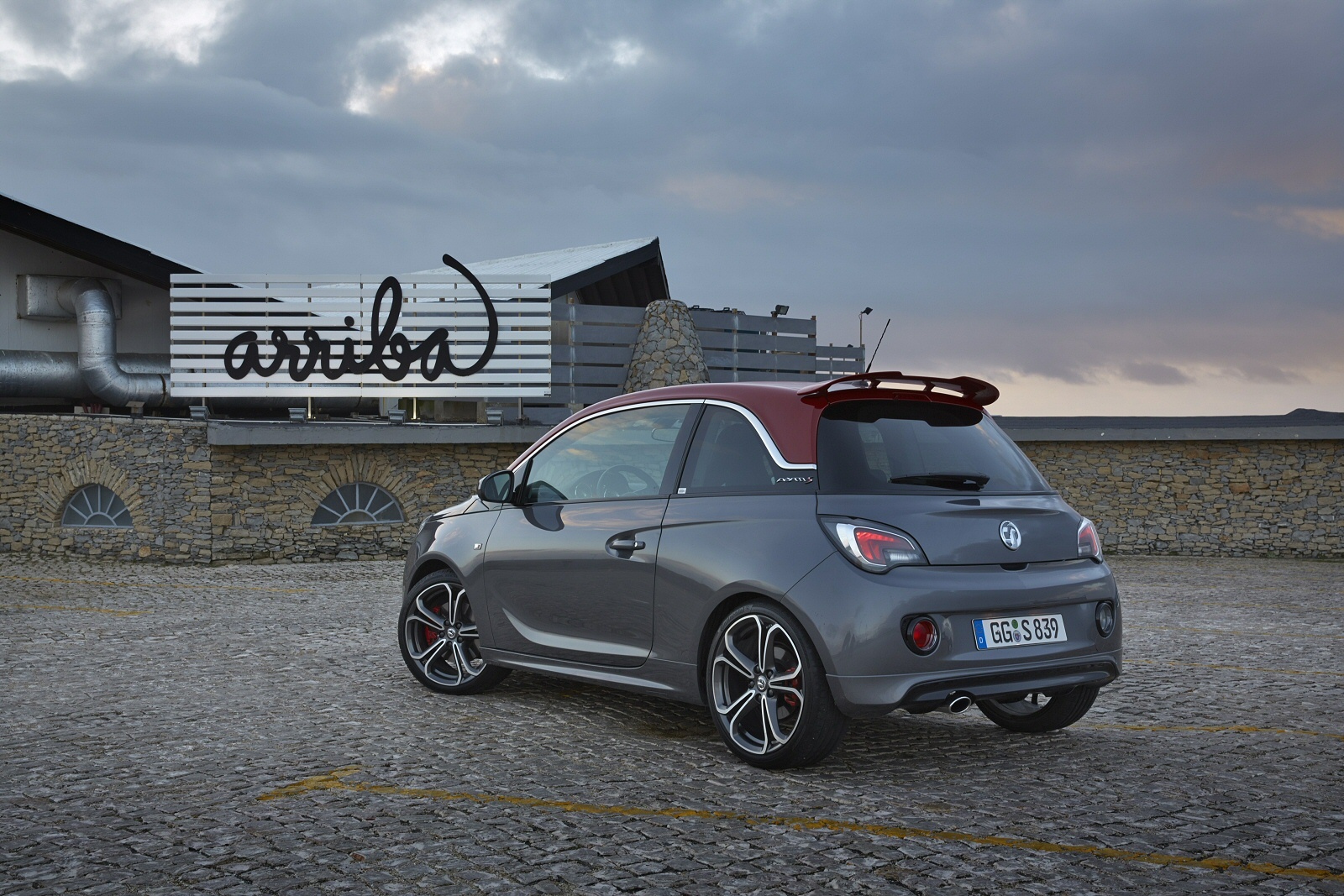 Other weight-saving features include a cast-iron block with a hollow frame structure, hollow-cast camshafts and a plastic intake manifold.
All that helps it to 47.8mpg on the combined cycle and emissions of just 139g/km.
The fact that Vauxhall has loaded it with a decent slug of equipment helps prevent residual values getting eroded too badly. Even the swish IntelliLink system only adds £275 to the asking price.
Ignore all the 'lifestyle' nonsense that this car is sold on. The bottom line is this: The Vauxhall Adam Grand Slam is just good old-fashioned, great fun.
A punchy little petrol engine, a six-speed manual gearbox, an honest chassis and a fruity soundtrack means that it's hard not to drive this car without a grin on your face.
It's also not bad value either. Yes, you can buy a Ford Fiesta ST for about the same price that would seem to offer a bit more of almost everything, but the Adam Grand Slam appeals because it seems to be almost ironically ridiculous.
It's a loveable little thing and one that deserves to do better than Vauxhall's ultra-modest projections.
THE FACTS
Model: Vauxhall Adam Grand Slam
Price: Around £17,000
Engine: 1.4-litre turbo petrol producing 148bhp
Performance: 0-62mph in 8.5 seconds; top speed of 124mph.
Economy: 47.8mpg
CO2 rating: 139g/km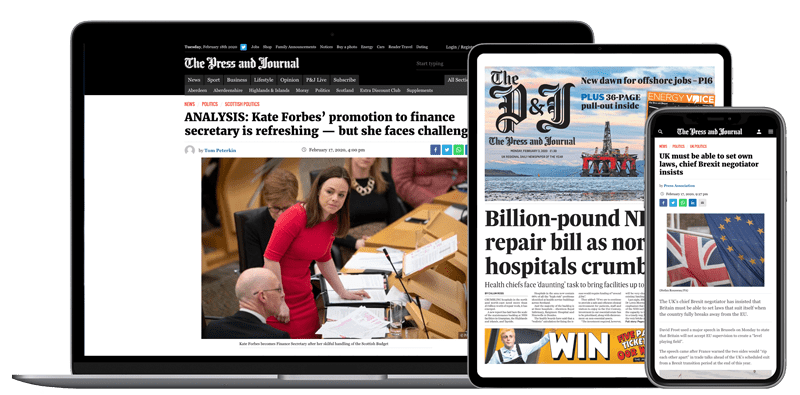 Help support quality local journalism … become a digital subscriber to The Press and Journal
For as little as £5.99 a month you can access all of our content, including Premium articles.
Subscribe