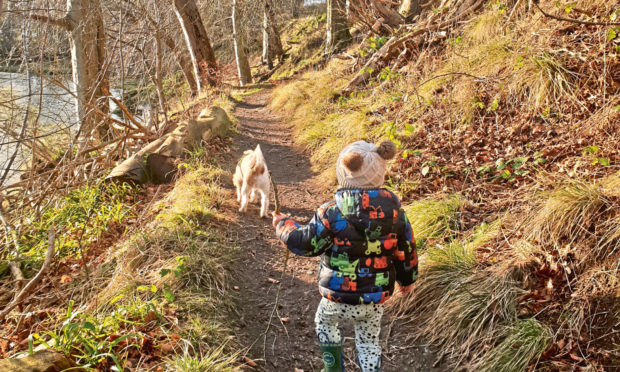 It was a mild spring night when I first came across this route, my son must have been two months old.
Sleep-deprived and slightly desperate, I vividly recall treading softly through the woods which encircle the River Don.
Reuben, who is now two, was nestled in a baby carrier, while our Jack Russell sprinted off to explore.
It was unusually warm for May, and a network of paths seemed to welcome us as dusk seeped in.
With only the river for company, and the odd startled rabbit, golden hour gradually ebbed away but still we kept walking.
We walked for miles, or so it seemed, shocked to discover that this pocket of beauty could be found so close to Aberdeen city centre.
By the time we found our way back to the car park by Persley Walled Garden, the street lights had flickered into life and an earthy chill clung to my clothes.
My son had slept for the duration, and didn't stir when I put him to bed that night.
Was it the fresh air, a sheer fluke, or some river magic that saw us sleep deeply for the first time since he arrived?
I'm still undecided but this gorgeous loop has a special place in my heart.
To return with a walking, talking toddler was rather lovely – especially because my son seems to delight in nature.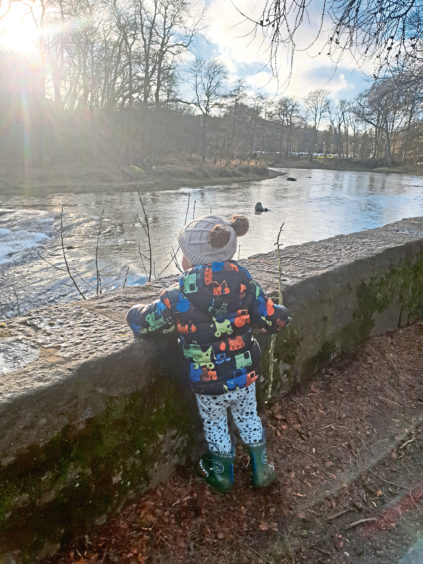 This time round, I wisely carved out some time in the afternoon so we weren't competing against sunset.
The woodland provides a surprising amount of shelter when the wind gets up, and there are various routes depending on how far you want to go.
We parked by the walled garden once again, a place I have yet to visit but am eager to tick off my list.
Join the woodland path, which is easy to find, and you'll come across ruins which are directly behind the garden.
I've been told this weathered granite shell was the lock keeper's house but would love to know more of its history.
Follow the steep path down until you're walking alongside the river.
At this time of year, plenty of mud underfoot is to be expected, and I'd advise walking boots with a strong grip.
Keep following the path and you'll come across an impressive piece of machinery.
I believe this is linked to Grandholm's impressive history of cloth mills, and the famous Crombie cloth was of course made at Grandholm Mill.
Follow the path and keep your eyes peeled for wildlife; we spotted a heron on a small island before it took flight.
You'll reach Grandholm Road Bridge, where you can choose to cross and head to the playing fields, or walk close to the river bank.
I suggest the playing fields if you're doing this route with children, although there are several peaceful spots where you can sit by the river on a nice day.
Once you've walked across the fields, you'll come to woodland once more.
Several fallen trees mean the route becomes a bit of an obstacle course but you can also admire the hefty upturned roots.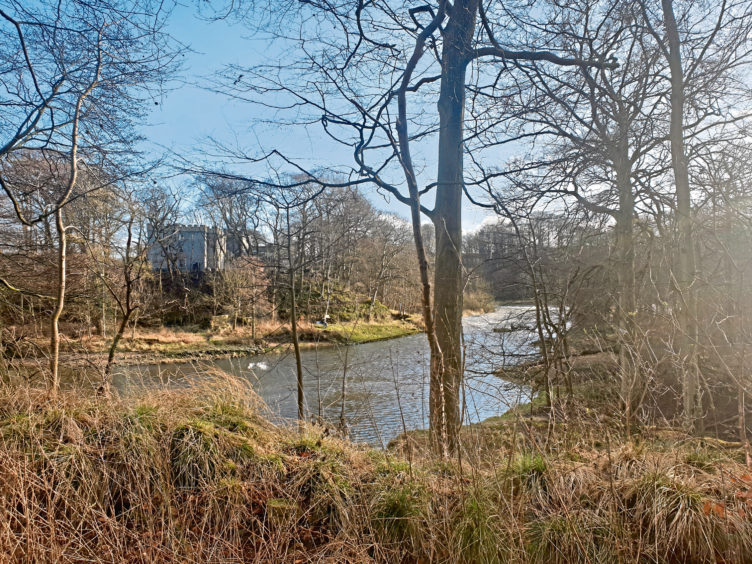 Reuben insists on carrying a stick every time we go for a walk, and the chosen one was selected quite early on for our river loop.
The scenery can look quite different depending on the weather but is always beautiful.
Entry and exit to the woods on this side comes via a stone walkway.
One side looks on to the river, with small ledges where you can perch for a better view.
The other side is only blocked by railings, and then there is a drop to murky water below.
The obvious solution would be a better barrier but, failing that, use common sense.
I popped the dog on a lead and put Reuben on my inside leg to prevent any toddler tumbles ending in a splash.
The woodland gives way to a gravel path, where you then meet the road by Tesco at Danestone.
Walk across Persley Bridge and find your way back to the car park.
This isn't a quick walk by any means but in my mind it has it all.
History, wildlife, water and woodland – without the need to leave Aberdeen.
The tough decision was made to leave Reuben's stick behind but we'll be back to reclaim it (or another he deems acceptable) in the spring.
The walk
Route: River Don loop from Persley Walled Garden car park (AB21 9WH)
Distance: Variable. Ellie's route was 2.5 miles (4km)
Time: 45-60 minutes (with a toddler)
Difficulty: Moderate, can be difficult if muddy
Dog bins: Yes, but could do with more
Do you know more about the history of the mills on this route? Email ellie.house@ajl.co.uk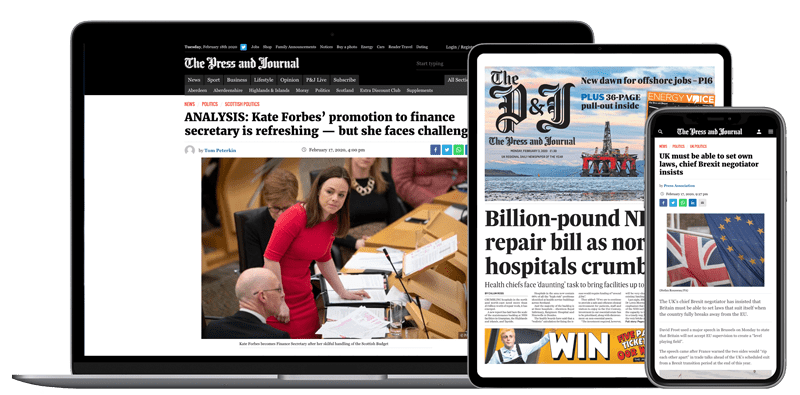 Help support quality local journalism … become a digital subscriber to The Press and Journal
For as little as £5.99 a month you can access all of our content, including Premium articles.
Subscribe