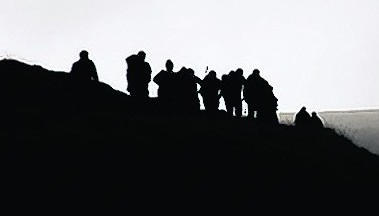 The beauty of the land will converge with that of arts and culture this month at the Hielan' Ways symposium.
Organised by Deveron Arts, the Tomintoul-based weekend of walking and talking events will bring together mountaineers, artists, anthropologists, cartographers and other disciplines on November 14 and 15.
With the ancient drovers' routes in the remote area between the Aberdeenshire farmland and the Cairngorm Mountains – commonly known as the Hielan' Ways – as a background, the event will explore the human, cultural and environmental heritage of lesser-known regions from near and far.
The symposium will mark the end of the Hielan' Ways project, which saw artist Simone Kenyon collaborate with celebrated fiddle player Paul Anderson, poet Alec Finlay, Aberdeenshire artist Gill Russell and historian Ron Brander.
Over two days, Deveron Arts will celebrate the many facets of the project, bringing together walkers and artists of all genres including keynote speakers mountaineer Doug Scott and artist Richard Long.
Among others, they will be joined by paraplegic adventurer and athlete Karen Darke, Gavin Pretor-Pinney, from the Cloud Appreciation Society, and Vanessa Collingridge, TV presenter and researcher in the history of cartography and exploration.
Deveron Arts director Claudia Zeiske said: "Working with the various outdoor experts, archaeologists, historians and artists on the Hielan' Ways project has been a great way to reveal the treasures of this, to date, very under-explored area between Huntly and Tomintoul.
"The Hielan' Ways network has a lot to offer in terms of outdoor pursuits through its dizzying network of paths, as well as in terms of the human heritage of the landscape.
"With the work, we have been able to map the area thoroughly, through a new symphony by Paul Anderson – the first symphony ever written for Scottish folk music, to our knowledge – the rediscovery of the work of Nan Shepherd, the writing of a history book by historian Ron Brander.
"People like mountaineer and explorer Doug Scott and Cloud Appreciation Society founder Gavin Pretor-Pinney are now coming to walk and test the routes and help us further to put their view on our perceptions of exploring the area."
The Hielan' Ways Symposium takes place at Tomintoul on November 14 and 15. For the full programme of events, visit www.deveron-arts.com/events/hielan-way-symposium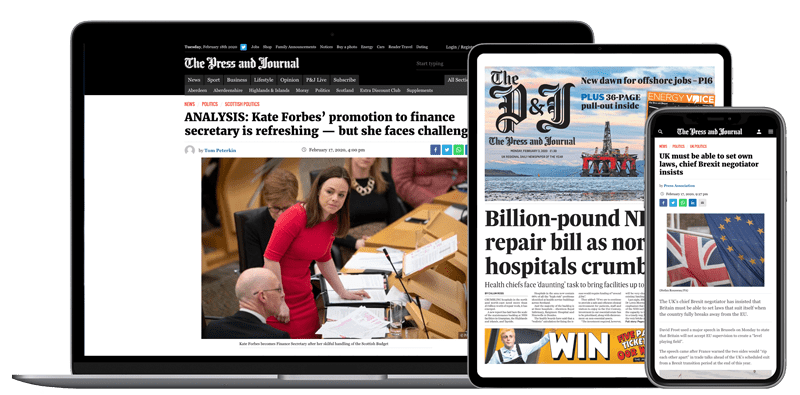 Help support quality local journalism … become a digital subscriber to The Press and Journal
For as little as £5.99 a month you can access all of our content, including Premium articles.
Subscribe