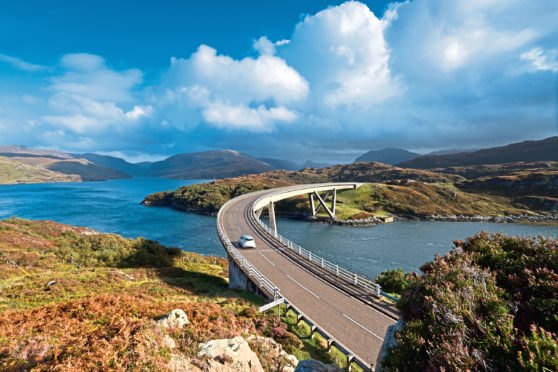 The continuing lure of the North Coast 500 (NC500) road trip route and an influx of visitors from China has boosted business for tourist accommodation providers in the Highlands, according to a number of operators.
Jurys Inn Inverness cited the popularity of the NC500, which starts and finishes in the Highland capital, as one of the main factors behind what it described as a "huge spike in guest numbers," including a 36% increases in travellers from overseas since 2016.
Established four years ago, the route around the north Highland coastline has become one of the most famous road trips in the world, alongside the renowned Route 66 in the US and Australia's Great Ocean Road.
Niall O'Shaughnessy, general manager of the 118-room Jurys Inn Inverness, said: "It's fantastic that we have visitors coming from all continents to experience the best of the Scottish Highlands.
"In the past two years especially, our visitor numbers from the likes of the US and Canada, Australia and Asia have increased significantly.
"We can't say this is entirely due to the North Coast 500 but it has definitely had a positive effect."
Elsewhere in the city, luxury holiday apartment business Ardconnel Court, said it had seen a 75% increase in Chinese group bookings, compared with last summer, following the introduction of direct flights between Beijing and Edinburgh in June.
Willie Cameron, of Cobbs Group, which runs four hotels round Loch Ness, said they had also seen an "upsurge" in visitors from China.
Chris Taylor, regional leadership director at VisitScotland, said: "There's no denying that the Highlands' stunning scenery, rich history and fascinating stories – from the Loch Ness Monster to Harry Potter – have helped grow the region's appeal among Chinese visitors.
"VisitScotland continues to work with airlines to improve connectivity and we're delighted that businesses are already seeing the benefits of increased air routes to Scotland, including the first-ever direct air service between Edinburgh and China.
"China remains an important international market and we work closely with industry partners, local destination marketing and Chinese travel trade organisations to promote the diverse tourism experience in the Highlands and develop the region as a year-round destination."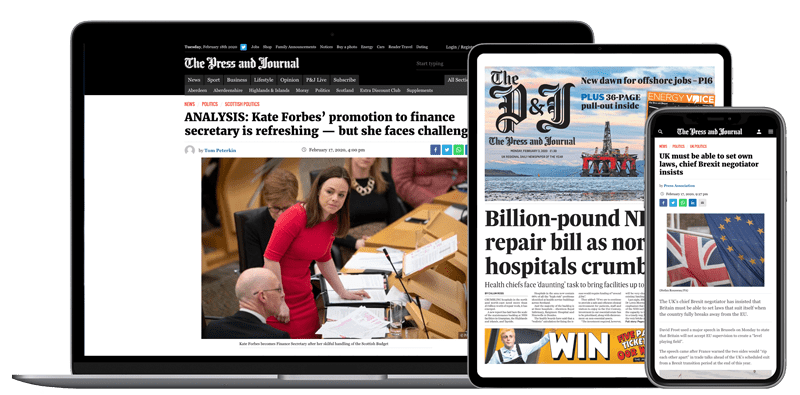 Help support quality local journalism … become a digital subscriber to The Press and Journal
For as little as £5.99 a month you can access all of our content, including Premium articles.
Subscribe