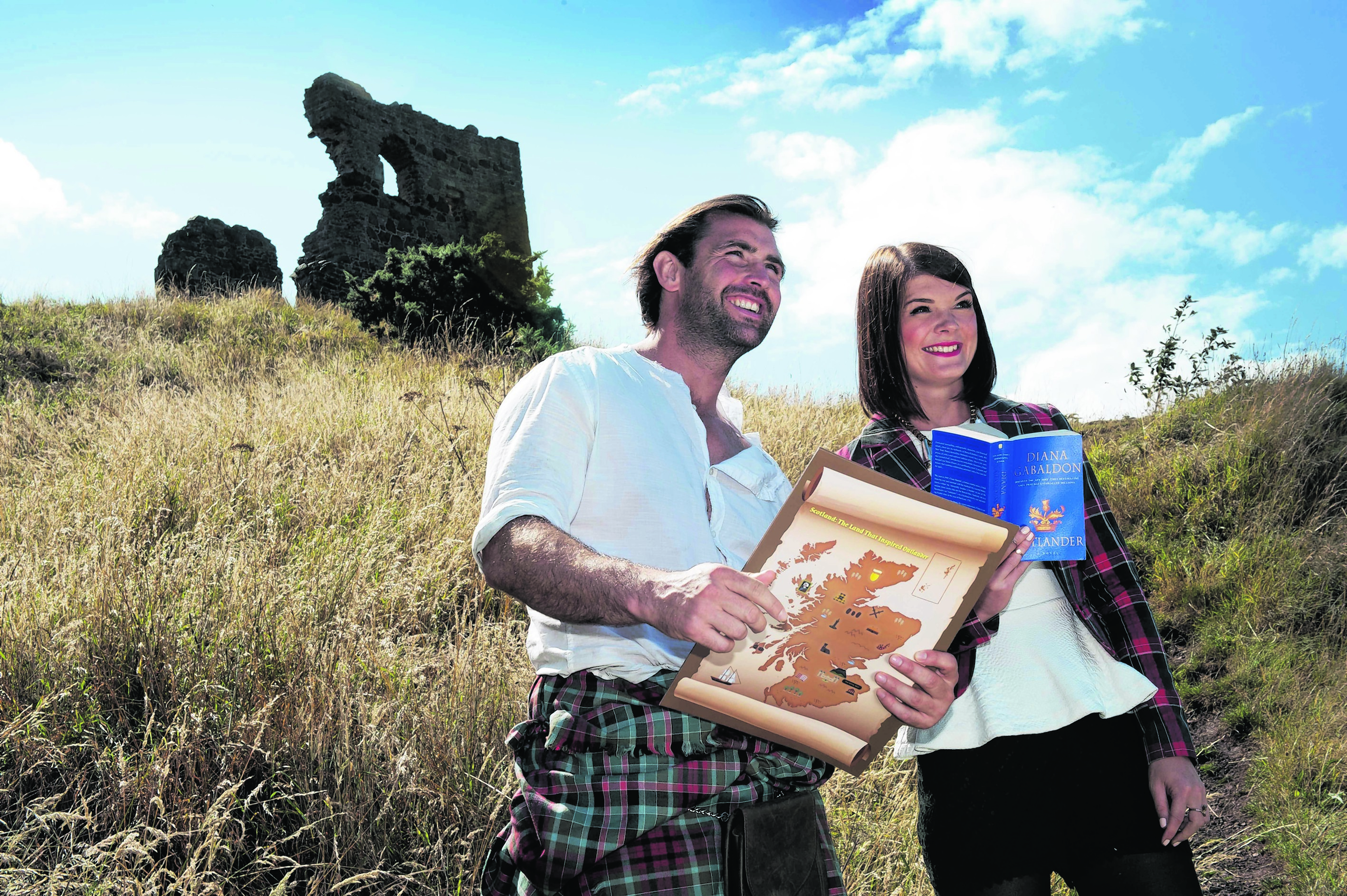 First came a series of books, followed by a hit television series – now fans of Diana Gabaldon's Outlander novels can follow in the footsteps of Jamie Fraser and Claire Randall with a new interactive VisitScotland map.
The online guide highlights real locations featured in Diana Gabaldon's first two Outlander novels as well as numerous visitor attractions and historical sites that have a strong connection to the Scotland-set literary phenomenon.
The map and accompanying travellers' itinerary includes locations such as the Palace of Holyrood House and the Royal Mile in Edinburgh, where protagonists Claire and Jamie meet Bonnie Prince Charlie; Urquhart Castle and Loch Ness, where the characters go in search of the loch's most famous resident; and Fort William, which also plays a key role in Gabaldon's novels.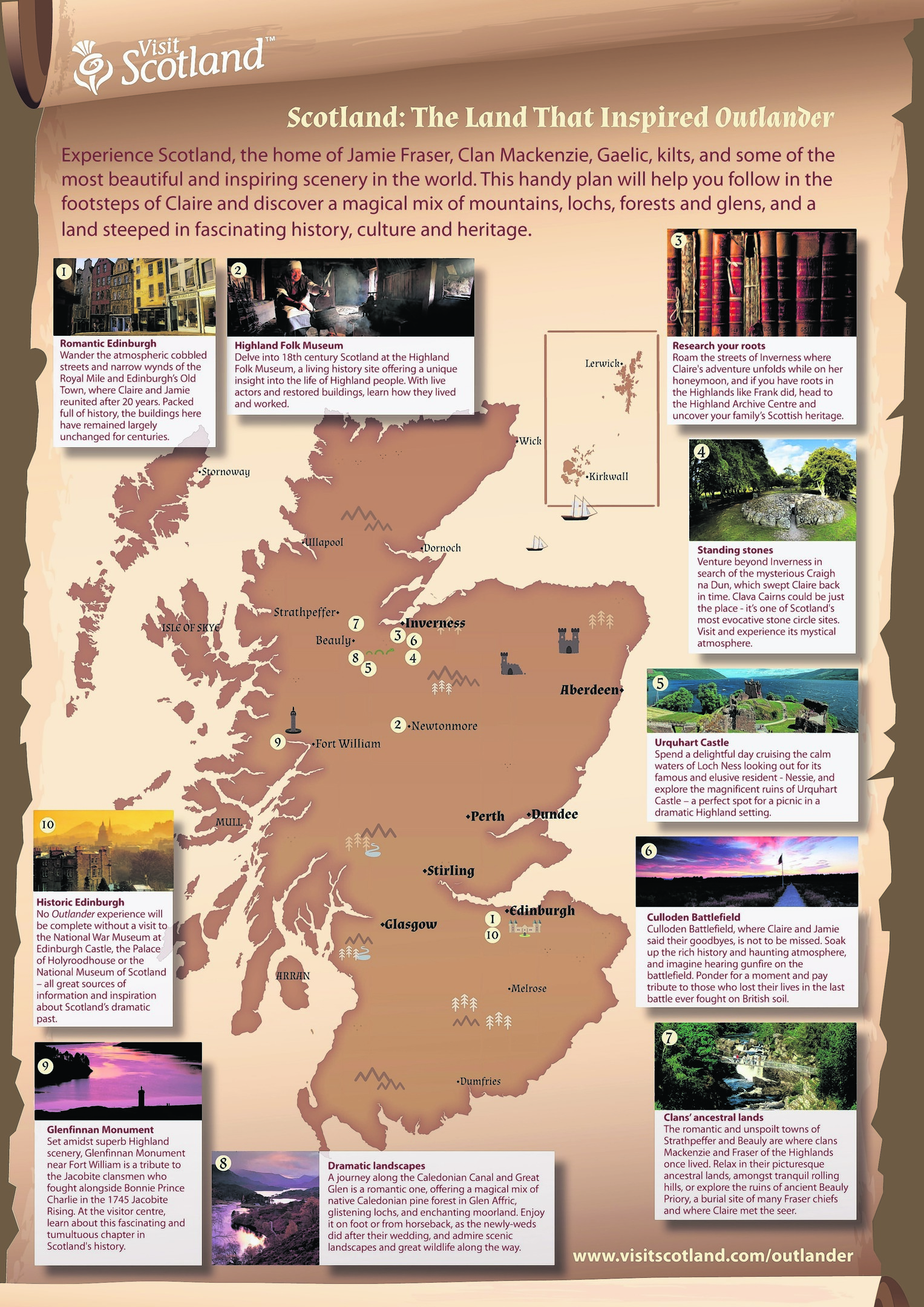 Other suggested places include Culloden Battlefield, which Diana herself visited during a recent trip to Inverness; the Highland Folk Museum at Newtonmore, and the Clava Cairns standing stones near Inverness, believed to be the inspiration for the fictional Craigh na Dun – the site where Claire is mysteriously swept back in time.
Mike Cantlay, chairman of VisitScotland, said: "Our new map and itinerary is the perfect way for fans of the Outlander books to follow in the footsteps of Jamie and Claire and this interest will only intensify with the release of the television series.
"As well as highlighting real locations that feature in the books, our map and itinerary also reveal the best places for visitors to trace their ancestry, learn about the Jacobite Uprising and discover the real Scotland – the land that inspired Outlander."
Lorna Ewan, head of visitor experience, content and learning at Historic Scotland, said: "The Outlander books feature a number of iconic landmarks in Scotland, while many of the fictional locations were inspired by real places. Craigh na Dun, a key location in the books, shares similarities with a number of prehistoric places including the atmospheric Bronze Age cemetery Clava Cairns, near Inverness. Picturesque Urquhart Castle on the banks of Loch Ness is also name-checked in the books, and is a must-see for Outlander fans.
Outlander follows the story of Claire Randall, a married English combat nurse from 1945 who, while on her honeymoon in Inverness, is mysteriously swept back in time to the 18th-century Scottish Highlands.
There she meets Jamie, a chivalrous young warrior, with whom she becomes romantically entwined.
Visit www.visit
scotland.com/outlander