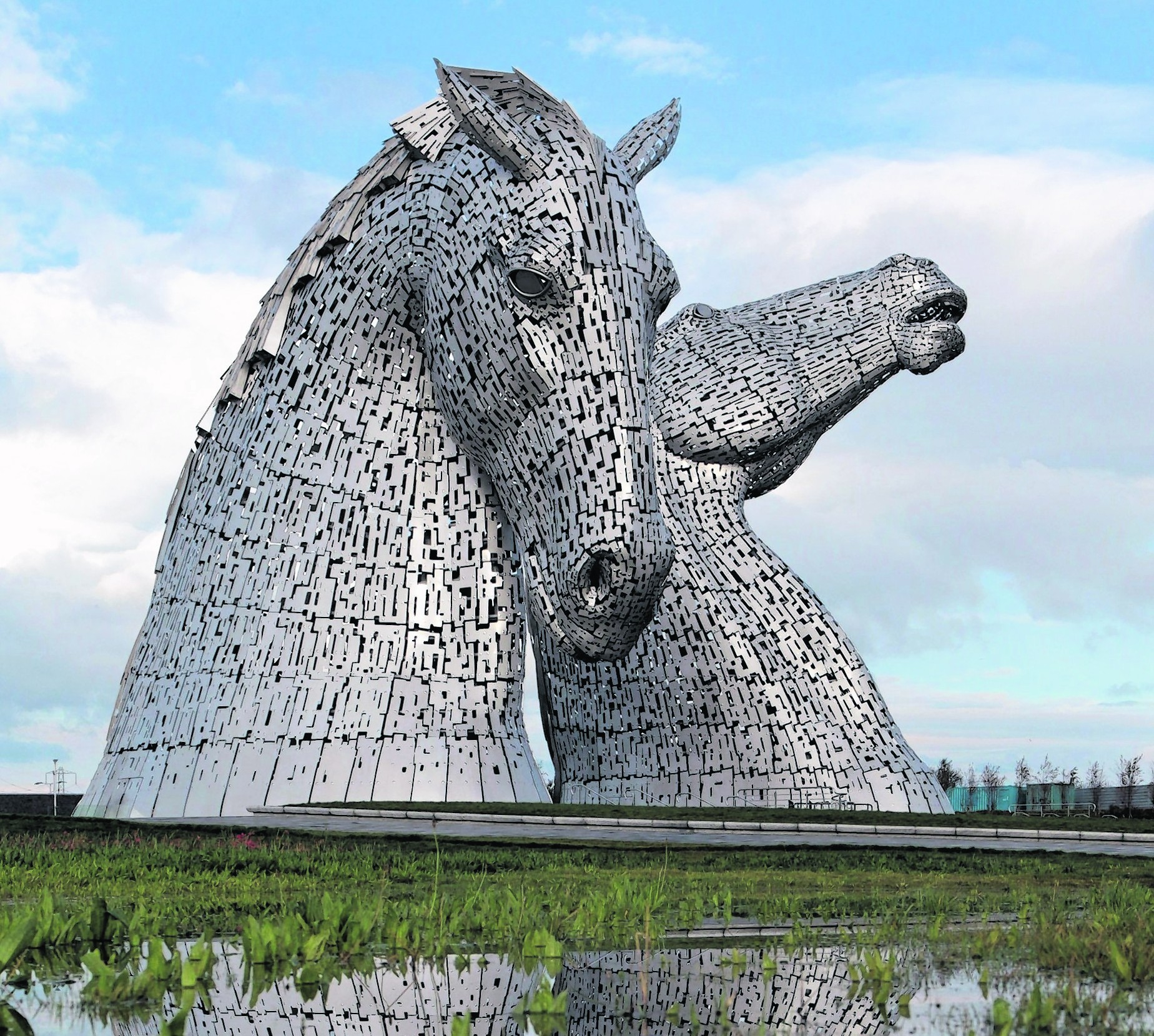 You've read about them, you've seen photographs of them, but nothing will beat the feeling of seeing the world's largest equine sculptures, The Kelpies, up close. A marvel of complex engineering and fantastic pieces of outdoor art, each of the Kelpies is more than 100ft tall and each one weighs more than 300tonnes.
Although they've only been open to the public for a short while, and the visitor centre at Helix Park, Falkirk, isn't due to fully open until next year, they've already attracted thousands of visitors, keen to see the iconic structures. The best way to experience The Kelpies is by signing up for a 45-minute guided walking tour that takes you through the vision of artist Andy Scott and the story of the real-life working horses of the area, the local history and the history of the canals.
The highlight of the tour is when visitors get to experience a Kelpie from inside, and see for themselves the amazing engineering and design of the structure.
Glasgow-born artist Andy is known the world over for his stunning pieces in steel and bronze, and is also responsible for the Heavy Horse, which overlooks the M8 at Glasgow Business Park, and the Arria statue at Cumbernauld, which can be seen from the A80 and has been dubbed "the Angel of the Nauld".
He took inspiration for The Kelpies from the working horses which once pulled barges along the nearby Forth and Clyde Canal.
He said: "I have always been fascinated with horses, and the heavy horse was at one time the driving force in industry until after the industrial revolution."
The Kelpies were launched earlier this
year at the start of the John Muir Festival, held in honour of the Scots-born environmentalist, and the completion of the Kelpies marked a significant stage in the £43million Helix project, which is transforming 865 acres of land between Falkirk and Grangemouth and expected to attract an additional 350,000 visitors to the area.
The impressive Kelpies offer a superb tribute to Scotland's industrial past and celebrate the myth and folklore of the country. Until the visitor centre opens next year, tours – which are wheelchair friendly – are operating from a temporary building. The Helix park also has a cafe, mobile catering unit and public toilets.
The Kelpies are lit up with LED lights an hour after sun down every night. Light-up time changes throughout the year according to the weather and season.
FACT BOX
WHERE: The Kelpies at The Helix, Falkirk, FK2 9EE.
OPEN: Tours Nov-Mar 10am-2pm, Wed-Fri, weekends 10am-3pm. You can also walk up to the Kelpies without taking part in a guided tour
COST: Admission free. Tours £4.95 adults, £3 children, concessions available. Tickets: Thekelpies.ticketsource.co.uk
01324 506850