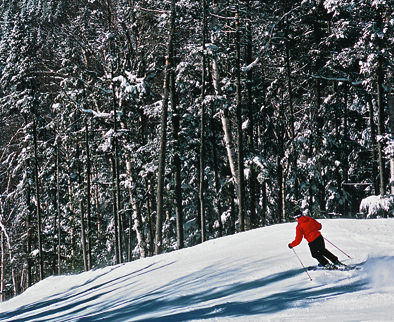 With better runs than Broadway and more high-fliers than Wall Street, Upstate New York is an undiscovered ski gem
Hurtling down Broadway at a rate of knots, there's not a soul in sight as I marvel at the New York skyline.
It's rush hour, but there are no swarms of yellow taxis or sidewalks packed full of theatre-goers, and the only rush I'm experiencing is a surge of adrenaline as I pick up the pace.
Not for a minute had I envisaged combining the buzz of New York with peace and tranquillity, but I'm revelling in the best of both worlds on a glorious Friday afternoon.
I glance over my shoulder to check for traffic, and a figure flies through the air and lands in front of me like a bolt from the blue.
Fortunately, he isn't the victim of a major accident. He's a freestyle skier who's just performed a double back flip and taken centre stage, as I play a supporting role careering down the pulsating Broadway black run at Whiteface resort.
I'm on a road trip ski-ing in Upstate New York, where I discover there's no shortage of drama on my tour of six ski resorts in this Empire State, nicknamed so due to its vast wealth and variety of resources.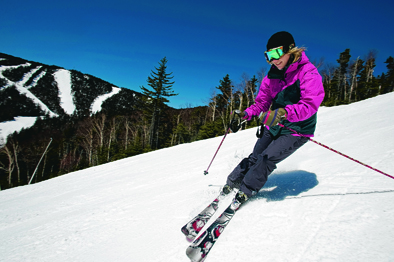 I had never associated New York with ski-ing, but I find myself tearing down a bobsleigh track, meandering around moguls and taking on the run used for the downhill in the 1980 Olympics.
As I look up at the bottom of that particular run, the scoreboard used for those Lake Placid Games fails to display my time, but I convince myself it was a personal best before heading back to the summit of Whiteface.
The clear blue sky is deceptive as the temperature has plummeted to -20 centigrade, but I brave the cold and pause to take in magnificent panoramic views of the Adirondack Mountains, and catch sight of the sun reflecting off Lake Placid.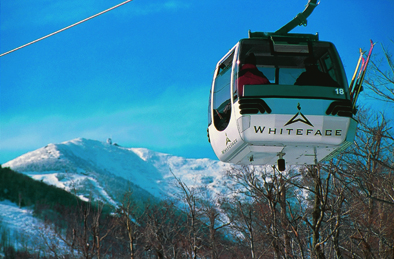 At 3,430ft, Whiteface has the biggest vertical drop in the east of the US and a variety of runs for skiers of all abilities.
Much is made of the importance of leaving a lasting legacy after hosting an Olympics, and you only have to stroll down the main street to see the influence the 1980 Games has had on Lake Placid.
Speed skaters glide elegantly around the ice rink outside the impressive Olympic Center, which is packed with children ice-hockey training as I peruse the Hall of Fame.
I later pop into to the aptly named Zig Zags Pub on the main street, where co-owner David Sheffield reminisces about reaching speeds of up to 90mph and fracturing his back on more than one occasion, during his time as a bobsleigh pilot in the US World Cup team.
Thankfully, I hadn't boasted about my 55mph speed as we bolted down Lake Placid's Olympic track in just 48 seconds earlier in the day.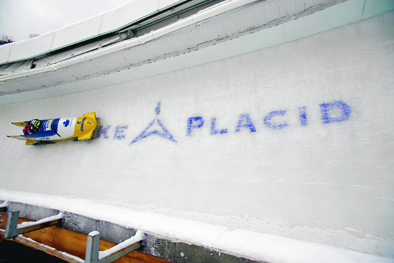 Still on a high from my bobsled experience, but relieved that David was now pulling pints rather than piloting my run, I head back to Whiteface Lodge, a luxury resort nestled in the woodlands and a haven for relaxation.
Resisting the temptation to stay put in my plush three-bedroom suite, I'm rewarded with a succulent, locally-sourced steak, followed by whiskey tasting, in the Lodge's KANU restaurant, and cannot help but be impressed by the professional, friendly service.
Lake Placid and Whiteface serve up a treat on the final leg of a road trip that has already whetted my appetite for another visit to what is unchartered territory for so many skiers and snowboarders.
Located in the western Catskill region and just under three hours' drive from New York City, Plattekill Mountain has 38 trails and is very much a family resort, billed as big mountain terrain with small mountain charm.
I mark the start of my whistle-stop tour with a cocktail prior to dinner at the Catamount Restaurant in the grounds of the Emerson Resort – a classy hotel and spa where I later sink into a huge four-poster bed.
The following morning, I have a close shave on Mohawk Top, a black diamond run at Belleayre Ski Center, which has the hairs on the back of my neck standing up. But I face the challenge head on and reward myself with a few thirst-quenching steam beers by a huge roaring fire in the Overlook Lodge.
Just a short drive from Plattekill, Belleayre is another resort that's great for families, and I can see why German tourists apparently liken the scenery to the Black Forest.
It's then on to Hunter Mountain, another hidden gem with a single diamond run, christened Hellgate.
If I had visited Hunter on January 28, I would have witnessed five teams of firefighters racing down the slopes in uniform, carrying 50ft hoses as part of an unusual annual ski race to raise funds for New York's Firefighters Burn Center Foundation, which assisted many victims of 9/11. But instead, I admire a huge winner's trophy taking pride of place in the bar.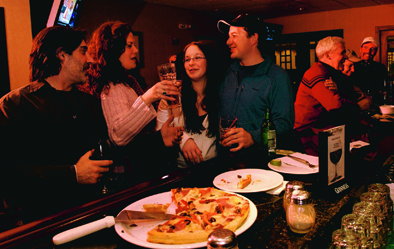 After a welcome two-night stop at the Kaatskill Mountain Club, a convenient short stroll from Hunter, I'm in for another pleasant surprise at Windham Mountain.
I take in a pleasant blue run through the trees and discover why it was named Windfall, as I pass expensive houses largely owned by wealthy city workers.
Huge snow drifts, iced-over rivers and signs stating "Beware Bears" keep me alert as I peer out of the window en route to Gore Mountain early the following morning.
Gore provides spectacular scenery not too dissimilar to The Alps and a great variety of terrain. There are no queues for the ski lifts and I count a handful of skiers on several runs – a combination I had experienced all week.
At the cosy Alpine Lodge in the quaint hamlet of North Creek, I peer out of my window at the icy Hudson River, before heading for more culinary delights at the atmospheric Trappers Tavern in the Copperfield Inn.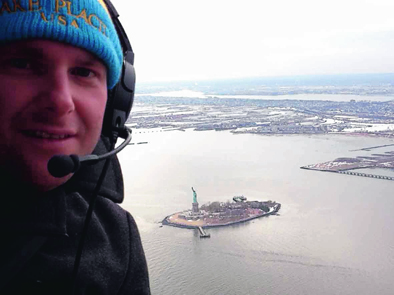 Three days later, I look down on the Hudson, the Statue of Liberty, Ground Zero and other iconic New York City landmarks in a trance, during a sightseeing helicopter ride of the Big Apple.
Less than 24 hours after being on the slopes of Whiteface, my pulse is racing again as I'm mesmerised by one of my favourite cities in the world.
And I now know it's not only the Broadway in Manhattan that is a hard act to follow.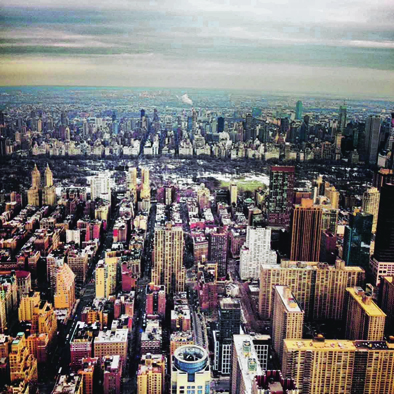 TRAVEL FACTS
Pete Thompson was a guest of New York State Tourism (www.visitnewyorkstate.net). American Airlines (www.aa.com)  flies from London Heathrow to New York JFK, from £515 return. Kaatskill Mountain Club (www.kaatskillmtnclub.com) offer rooms from $200 per night; Winwood Inn & Condos (www.windhammountain.com) cost $120 per night; the Copperfield Inn (www.copperfieldinn.net) charges $264 per night; and Whiteface Lodge (www.thewhitefacelodge.com) is $305 per night.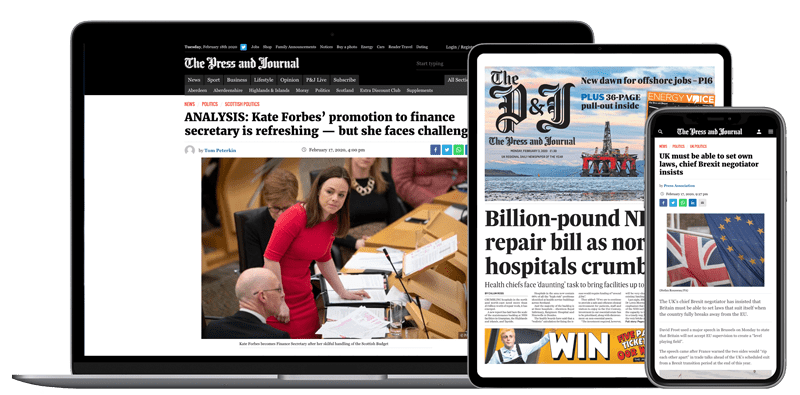 Help support quality local journalism … become a digital subscriber to The Press and Journal
For as little as £5.99 a month you can access all of our content, including Premium articles.
Subscribe