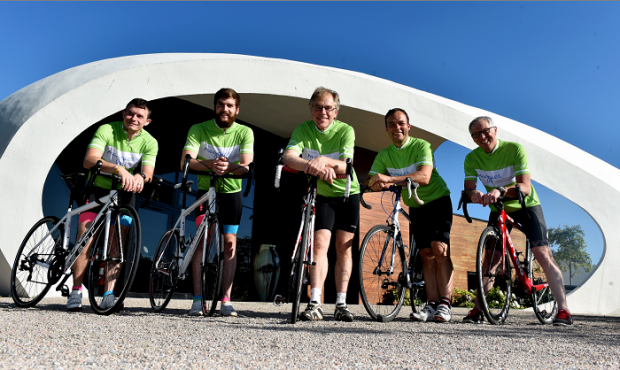 An Aberdeen cyclist is marking his recovery from an accident by taking on not just one, but two major challenges.
Ian Ord still has difficulties, but that isn't stopping him from attempting to ride nearly 700 miles in seven days.
The 57-year-old business development manager at communications agency Fifth Ring, broke his femur in an accident with another cyclist in 2014.
Then, after surgery, he developed a blood clot which resulted in him being admitted to intensive care.
He was later told that a muscle around his femur could not be reattached, resulting in him being unable to walk unaided for nine months.
During that time, he endured more than 50 rehabilitation sessions in the gym, swimming pool and on the bike.
Through it all, Mr Ord was determined to persevere and he is now back to full health and cycling regularly.
In the next two days, he will ride the 175-mile round trip from Rhynie near Huntly to Inverness as part of the Ride the North event, while raising money for Maggie's.
He will then drive back to the Highland capital to bike another 500 miles over five days, which his team have dubbed the Highland 500 challenge.
The route is similar to that of the popular NC 500 and will raise money for the Winning Scotland Foundation, a charity that works to create a culture where all young people in Scotland have the opportunity to achieve their personal best in life and learn important life skills.
He is joining a team of 10 from independent financial advisers, Carbon Financial Partners, for the latter event.
Despite being an experienced cyclist, the longest distance Mr Ord has ridden before was 450 miles over four or five days.
So you can understand why he has described this as a "quantum leap" and expressed anxiety about the event.
He said: "I've never taken on almost 700 miles in seven days before. The terrain is going to be lumpy and it's unchartered territory.
"I am just trying to think of it as a series of 30-mile journeys, bite-sized chunks."
Earlier this month, the team had their final training session.
Richard Wadsworth, a financial planner with Carbon Financial Partners, added: "We had an excellent final training session yesterday and we are now raring to go for the charity cycle.
"The challenge of cycling 500 miles over five days will be an extremely tough one, but as a team, we will help to keep each other going, and the knowledge the money raised is going to a very worthwhile cause will help us keep our focus."
The group's fundraising effort is also being supported by WSF ambassador and adventure cyclist Mark Beaumont, and other Scottish athletes who work with the charity as role models.
These include triathlete Catriona Morrison MBE and world championship silver medallist, Fiona Duncan, both of whom are scheduled to join the team on part of the ride.
To find out more about the Carbon Financial Partners' team efforts, please visit www.mydonate.bt.com/fundraisers/carbonhighland500.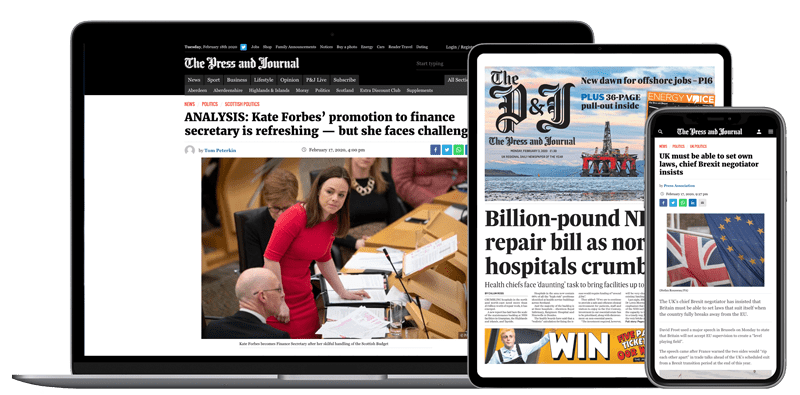 Help support quality local journalism … become a digital subscriber to The Press and Journal
For as little as £5.99 a month you can access all of our content, including Premium articles.
Subscribe