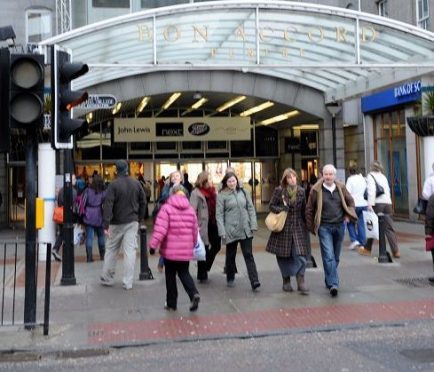 Two busy Aberdeen streets are to be pedestrianised as part of proposals by the city council.
The plans, part of an expansion of the Bon Accord Centre, would see an extension of the current pedestrianised area on George Street to include the section of the road between St Andrew Street and John Street.
Aberdeen Shopping Centres Ltd also wants to ban cars on St Andrew Street between its junctions with Crooked Lane and Loch Street.
A transport assessment carried out by the council said: "The Sustainable Urban Mobility Plan (SUMP) identifies that George Street is recognised as an important gateway for many residents walking to the city centre from the north.
"Although pedestrian flows recorded on George Street at the frontage of the Bon-Accord Centre and John Lewis demonstrate that it is one of the busiest areas of the city centre, the SUMP considers George Street at this location to be cluttered and generally subservient to vehicular movement.
"To improve this, the SUMP proposes that through the relocation of parking to neighbouring streets including Charlotte Street, John Street and Loch Street and the implementation of a bus and taxi only restriction on the southern approach towards the Bon Accord Centre, there exists an opportunity to widen footways on George Street.
"It is anticipated that this intervention would extend the pedestrian priority environment which currently exists on the section of George Street through the middle of the wider site."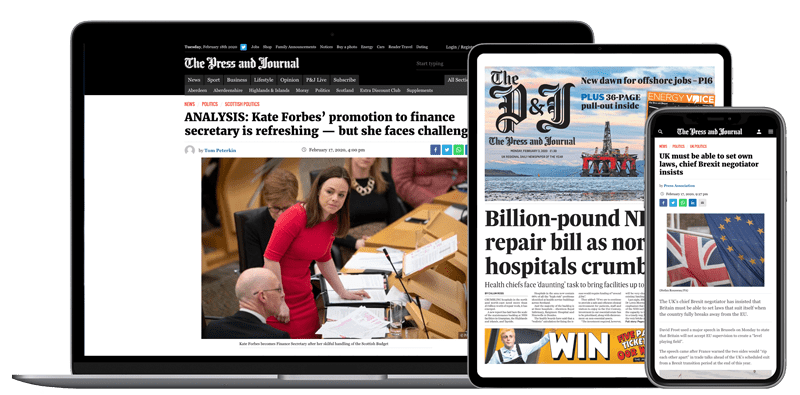 Help support quality local journalism … become a digital subscriber to The Press and Journal
For as little as £5.99 a month you can access all of our content, including Premium articles.
Subscribe