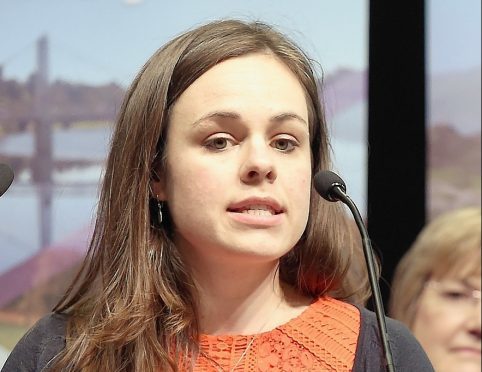 Skye's MSP has tabled a parliamentary motion welcoming Staffin Community Trust's planning application to build six new houses in the area.
Kate Forbes has also sent a letter of support to Highland Council, stressing that the development of new homes is "critical for the future".
If the plans for the new homes are agreed, it will be the first development of its kind in the north of the island in almost 20 years.
Ms Forbes said: "A study has suggested that depopulation could lead to the primary school in Staffin having no pupils within a decade. Against this backdrop, building new homes to encourage families to stay, and new ones to settle, is vital.
"The houses are designed for new families moving into the area or to ensure those with existing ties are able to remain.
"In order for the Highlands to flourish, we need to encourage people into the area and for that to take place, we need affordable and sustainable housing. I underline that building new homes is critical for the future of this community, and I fully commend the work of the local community trust."
The proposed site for the development is on land near Staffin Primary School. As well as the houses, it will also include a building for business units and a storage facility.
Two of the properties would by owned by Staffin Community Trust, two by the Highlands Small Communities Trust and two by the Lochalsh and Skye Housing Association.