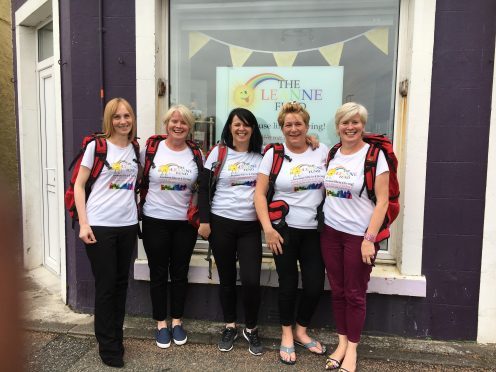 Five ladies from the Isle of Lewis are scaling the heights in a magnificent bid to raise cash for a local charity.
Chrisetta Mitchell, Jimina MacLeod, Chrisell MacLeod, Mina Nicolson and Donna Barden are training hard to take on a huge challenge – climbing seven Munros in under 24 hours.
And they hope their Magnificent Seven bid which takes place on July 7 – will boost the Leanne Fund, which helps and supports young people with cystic fibrosis and their families.
The fearless five have already walked 500 miles for the fund back in 2013 and their Munros adventure will mark the seventh birthday of the charity. It was established in 2009 in memory of Leanne Mitchell from the Isle of Lewis who suffered from the disease.
Sponsorship from Horshader Community Development will cover the costs associated with the challenge such as accommodation, hiking clothing and safety equipment while CalMac is also sponsoring the return ferry journey.
On Friday, July 7, the ladies will climb Stob Choire Claurigh, Stob Coire an Laoigh, Sgurr Choinnich Mor, Aonach Beag, Aonach Mor, Carn Mor Dearg and Ben Nevis in under 24 hours.
They plan to set off from Spean Bridge at 4.30am and finish approximately 15-18 hours later at the top of Britain's highest mountain.
As part of their training, they have recently completed the Clisham Horseshoe, the Posties walk from Urgha to Rhenigidale, Toddun, Ben Bragar and Ben Wyvis.
Chrisetta Mitchell said: "We are so grateful to Horshader Community Development for their extremely generous contribution which means the challenge can go ahead.
"All funds we raise through sponsorship will go directly to the Leanne Fund to support young people with Cystic Fibrosis.
"CalMac's contribution is also a huge help and we are delighted that they have chosen to support us."
A spokesperson for Horshader Community Development added: "We are very proud to be supporting the ladies complete their Magnificent Seven challenge for 2017.
"We understand how the Leanne Fund helps families in the Highlands, Islands and Grampian areas.
"Having a cystic fibrosis charity local to our area, free of charge, with experienced staff, means so many families affected by this devastating condition can get advice and positive experiences allowing sufferers to lead a fuller life.
"We would encourage everyone to get involved and we wish the five ladies the very best of luck with their endeavours and are looking forward to seeing the result."
Since the Leanne Fund was founded, it has continued to expand and develop the range of services and experiences offered in response to the needs of cystic fibrosis patients and their families.
It relies entirely on fundraising, sponsors and charitable donations to support their valuable work.
It also funds special treats and a range of support services for young people affected by the disease and aims to create happy memories now that can last a lifetime.
Anyone who would to support the ladies' mountainous challenge can do so by visiting https://www.justgiving.com/fundraising/Jimina-Macleod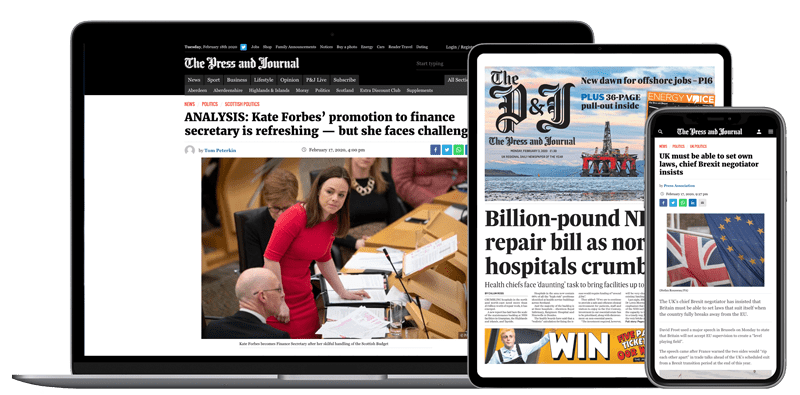 Help support quality local journalism … become a digital subscriber to The Press and Journal
For as little as £5.99 a month you can access all of our content, including Premium articles.
Subscribe