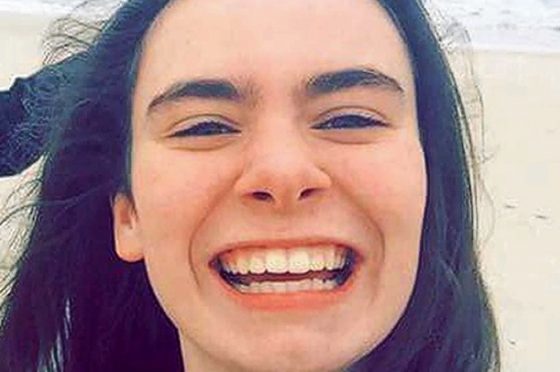 Barra prayed yesterday for the recovery of Eilidh MacLeod's friend and classmate Laura MacIntyre as she continues to make progress in hospital.
Laura suffered serious leg and head injuries in the explosion at the Manchester Arena which tragically cut short the life of fellow Castlebay Community School pupil Eilidh.
At an emotional service yesterday, Father John Paul MacKinnon led hundreds of mourners in prayer for the 15-year-old.
Special Ariana Grande song played as family and friends say goodbye to "gifted" and "beautiful" Eilidh
"We pray for Eilidh's good friend Laura, who is in hospital in Manchester, we pray to our Lord Jesus to bring strength and healing to Laura in her recovery and to give strength and peace to her parents and family at this time," he said.
Speaking afterwards, family friend and local politician Angus MacNeil said: "All our hopes are now in Laura MacIntyre and her recovery."
He added: "She's doing well. Laura is responding well, she's doing all the right things and there seems to be a lot of determination in Laura."
Laura's parents, Michael and Nan MacIntyre, last week issued a statement on their daughter's progress.
They said: "We have been overwhelmed by the love, help and support from everyone. It means so much to us.
"Laura sustained horrendous injuries. The main worries being head and leg injury.
"She is making remarkable progress. Today she came off the ventilator and is talking and recognising us. She is amazing us every day with her strength and determination.
"We have a long way to go but we are going in the right direction. We are so lucky to have her. The hospital and the staff are amazing."