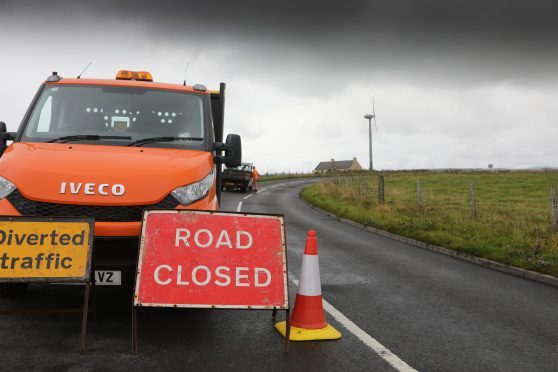 An 18-year-old woman was flown to Aberdeen Royal Infirmary yesterday following a serious crash in Orkney.
Emergency services were called to the collision on the A964 Kirkwall to Greenigoe road, near the Scapa Distillery, just before 9am.
The road was closed for several hours as officers from the road policing unit travelled north from Dingwall to assist local accident investigators.
The crash, which happened just outside of Kirkwall, involved a white Vauxhall Corsa and a red Nissan Navara.
The woman was initially taken to Balfour Hospital in Kirkwall with serious injuries but was later transferred to hospital in Aberdeen.
Sergeant Gus Murray of the road policing unit said: "Our Inquiries into this collision are at an early stage and I would appeal to any witnesses to contact us as soon as possible."
Anyone with information should contact police on 101.
Meanwhile in Inverness, there was a minor two car crash yesterday on Tower Road close to its junction with the B9006 Culloden Road, at about 3.40pm.
Inverness South councillor Ken Gowans was among the queuing motorists and said it is an "accident blackspot," suggesting the need to cut the speed limit from 40mph to 30mph and introduce traffic lights.
The serious crash in Orkney comes just days after Tain pensioner, Roderick Sutherland, died in hospital three days after a collision with another car on the A832 road near Dundonnell.
His daughter, Jean Scott, had been driving him to the Russian Arctic Convoy Museum in Aultbea for the first time.
She spoke of his love for World War II history and his time spent in the Army and working in the former aluminium smelter in Invergordon.
He was also a longstanding member of the SNP party and a regular churchgoer at Tain Parish Church.
Mr Sutherland suffered a broken sternum in the crash but his condition deteriorated due to a chest infection while he was in Raigmore Hospital in Inverness.