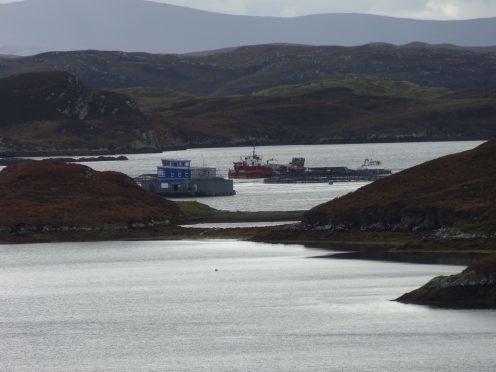 Thousands of fish have died following an outbreak of disease at two fish farms on Lewis.
The sites in Loch Erisort, operated by Marine Harvest, have been hit by the bacterium Pasturella Skyensis.
In total 500 tonnes or approximately 125,000 fish have died. Islanders have reported a smell of decay in the area and the company has aplogised for that and the sight of lorries taking away dead fish.
Infected salmon become very lethargic, stop eating and as the illness progresses it can prove fatal.
The company said the outbreak was "quite serious" and had taken its toll.
It has managed to stop the disease spreading to another of its farms, just one mile away at Tavay.
Steve Bracken, Marine Harvest business support manager, said: "The health issues we have had at Loch Erisort since the end of August are the result of a bacterial infection called Pasteurella skyensis which only affects fish and is completely harmless to humans.
"Strains of the Pasteurella bacteria are present in many species of fish and outbreaks of infection occur from time to time. In the salmon farming industry we are experiencing ongoing changes in the sea conditions, due to factors such as climate change and global warming, which mean we have to monitor our fish even more carefully and be ready to respond accordingly.
"The salmon are responding well to treatment from our team of vets and we hope that we are close to resolving the problem.
"So far 500 tonnes or approximately 125,000 fish have died. The dead fish are handled by a specialist waste management company who take them away by lorry to the mainland where they are treated by anaerobic digestion. The biogas produced is sold to the National Grid and the end product is used for fertiliser."
Scott Landsburgh, chief executive of the Scottish Salmon Producers Organisation (SSPO), said: "The Scottish aquaculture industry invests millions of pounds each year to find new and innovation technology and techniques to overcome the challenges we face so we can continue to produce the highest quality product in a sustainable way, supporting thousands of jobs across Scotland.
"We will meet the challenge presented by this new pathogen, which appears to be at least partly the result of climate change, in the same way, through rigorous scientific research and further examination and improvement of our processes.  At a time when the world is facing the challenge of a need for increased food production, it is critical that we redouble our efforts and continue to work with partners to ensure the continued success of our industry in the future."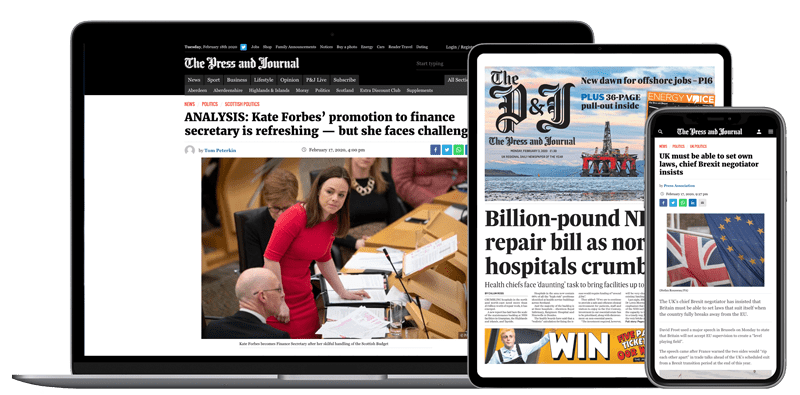 Help support quality local journalism … become a digital subscriber to The Press and Journal
For as little as £5.99 a month you can access all of our content, including Premium articles.
Subscribe