This is the amazing moment a giant stag poked its head through the window of a sightseer's car.
Sean Mannion, 40, came across the giant beast while driving through the Scottish Highlands and pulled into a lay-by to observe it.
Knowing the beast may be territorial at the end of the rutting season, Sean remained in his car – and was stunned when the animal approached the window.
The bathroom sales manager then lowered his window – and the tame stag poked his head through to take a look inside.
Dad-of-two Sean, from Bathgate, West Lothian, managed to snap photos and even a video of the encounter.
He said: "I couldn't believe how close I got to this amazing creature, it was so large it was taller than my car.
"I was absolutely staggered when he came to my window and stuck his nose in and said hello.
"Stags are usually aggressive and territorial but this one was as friendly as it gets."
Sean was driving through the Highlands to visit a client when he stopped on the side of the road for a break on November 28.
He said: "Driving around the highlands is usually pretty hairy so I stopped for a break on a lay by near the Bridge of Orchy.
"The views were breathtaking so I got out to stretch my legs and take some pictures.
"It was then that I noticed a huge stag nearby, and took shelter in my car in case it got aggressive.
"I opened my window so I could see him and I couldn't believe it when he approached me and actually stuck his head in."
Sean said that other drivers were looking on in awe as the stag was giving him attention.
He said: "There were five cars parked around me and other people were looking on with their jaws dropped. Someone took a picture of my car and the stag with its head in.
"It was an amazing experience, I am so lucky it happened to me."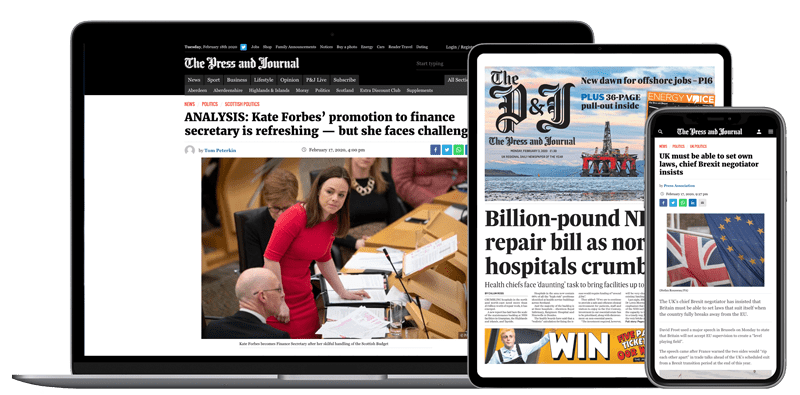 Help support quality local journalism … become a digital subscriber to The Press and Journal
For as little as £5.99 a month you can access all of our content, including Premium articles.
Subscribe